Gripfest 2020 Series Round 1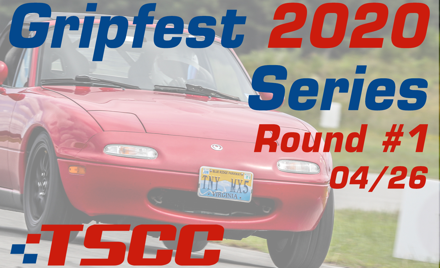 Tidewater Sports Car Club
Sunday, April 26, 2020
Registration closed April 24, 2020 11:59 PM on April 24, 2020 11:59 PM EDT Registration ends April 24, 2020 11:59 PM on April 24, 2020 11:59 PM EDT Registration opens January 12, 2020 12:00 AM on January 12, 2020 12:00 AM EST Registration runs from January 12, 2020 12:00 AM to April 24, 2020 11:59 PM
Gripfest 2020 Series - Round 1 of 3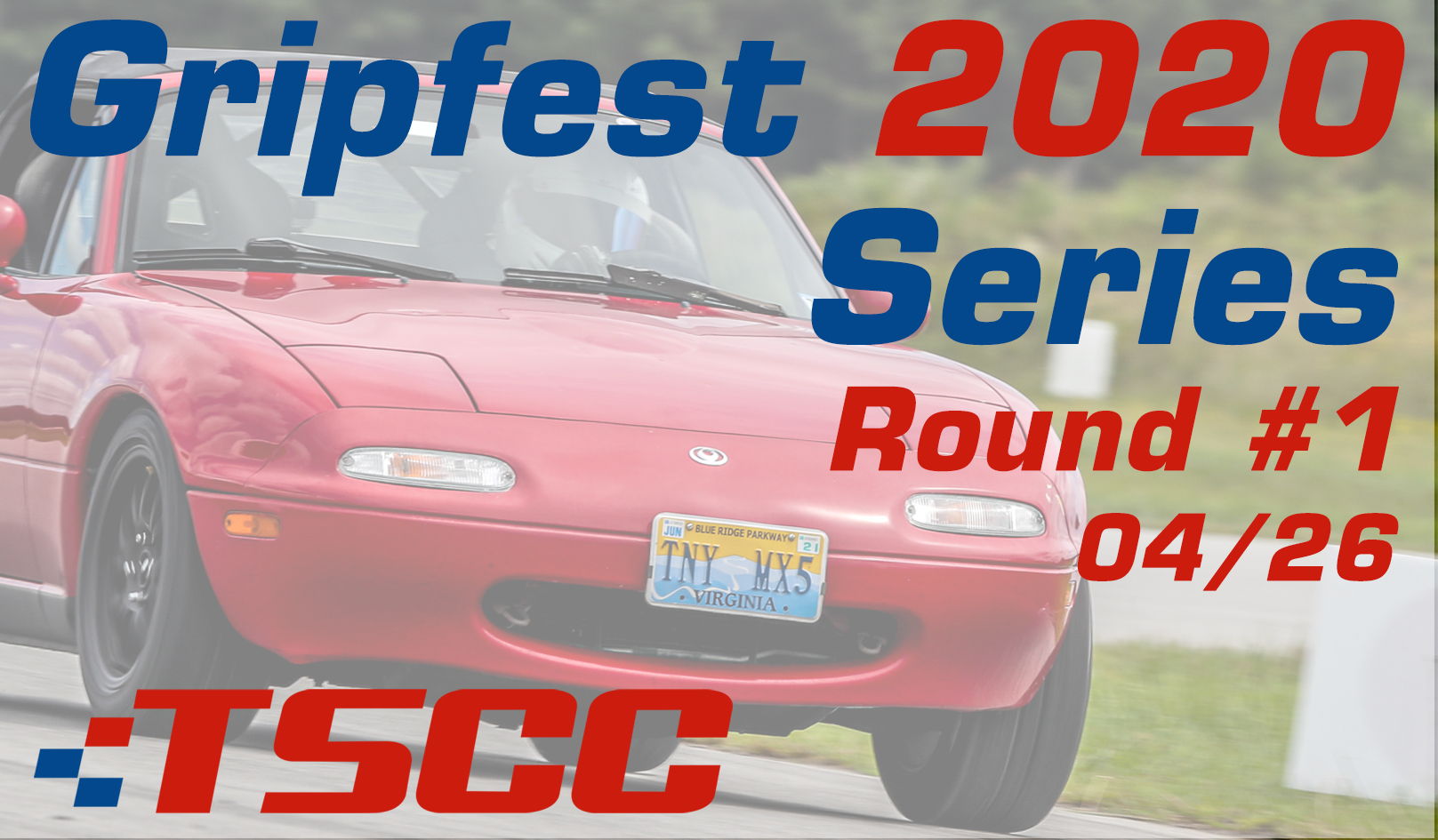 Pricing is $175 For Participants for this event, OR you can buy the 2020 Gripfest Subscription for all 3 event(4/26, 8/30, 10/11) for $450 (savings of $75 for the season).
If you instruct with us at the HPDE the day before, we are inviting our instructors to run for a discount- as long as you are flagged as an instructor in our system, there will be a check box for a discount.  If you do not see this, email trackevents@tidewatersportscarclub.com.
****CLICK HERE FOR GRIPFEST FREQUENTLY ASKED QUESTIONS****
****CLICK HERE FOR THE CLASSING CALCULATOR TO DETERMINE YOUR CLASS**** (for all production-based vehicles)
Competition is open to any street or race legal car provided it meets the same basic safety requirements as an autocross plus our Supplemental Time Trial Rules (below). As the speeds are generally expected to be higher than our normal events extra attention will be paid to the safety and maintenance of vehicles entered for competition.
All open top vehicles will be required to have proper roll over safety gear in place this includes all convertible car, all open top vehicles must pass the broom stick test. *Note a hard top for a Miata or S2000 does not meet the minimum requirement for roll over protection.
All TSCC Time Trial Supplemental Rules will apply.  Read these rules in their entirety. Information on proper harness mounting and broom stick test procedures are contained within.
Go-karts, motorcycles, and trikes are not allowed to run in this event. We are allowing open wheel cars and formula cars to run. Cars that are not production based, please contact us before you register to verify if your vehicle will be allowed.
You must have a SNELL SA Rated Helmet (SA2010 or 2015) Some loaner helmets will be available on a first come first serve basis.
NEW for 2020: Methanol Injection is now permitted!
Tentative Schedule of Events:
6:00 am           NCCAR Gates Open
6:15 am           Registration Open
6:30 am           Tech Open
7:45 am           Registration Closes (in Classroom building)
7:45 am           Tech Closes (main access road parallel to Paddock)
7:45 am           Mandatory Novice Drivers Meeting in the Classroom
8:00 am           Mandatory Drivers Meeting for ALL DRIVERS in the Classroom *All attendees are required to attend
8:15 am            First car off
Around noon    45min break for Lunch
4:30-4:50 pm   End track time
5:00 pm           Results/trophies/prizes presented in Classroom
NOTE that all times are subject to change
Registration will be initially capped at 60 Participants!
If you are Waitlisted, then you will not be charged for the event until confirmed.  By remaining on the waitlist, you are acknowledging you may be admitted/charged at any time.  You must cancel your registration if you wish to be taken off the waitlist.
Driving Directions
From Interstate 95, take Exit 176 turning east onto NC-46. Continue eastbound 0.4 miles to SR-1604 (Lowes Boulevard). Turn left onto Lowes Boulevard, drive for about one mile and take the first road on your left - Technology Drive. The entrance to NCCAR is half a mile ahead. Proceed through the gate and to the entry kiosk building.
Driving Distances
Roanoke Rapids (NC) 5 miles; Emporia (VA) 18 miles; Rocky Mount, (NC) 45 miles; Petersburg (VA) 61 miles; Norfolk (VA) 82 miles; Richmond (VA) 85 miles; Raleigh (NC) 90 miles.
Don't live nearby the track?
You can stay on the NCCAR property either in your camper/car/trailer/etc if you like at no charge!  Gates DO close in the evening after approx 8pm... so if you're staying overnight get there early!