German Dogs and German Cars - DE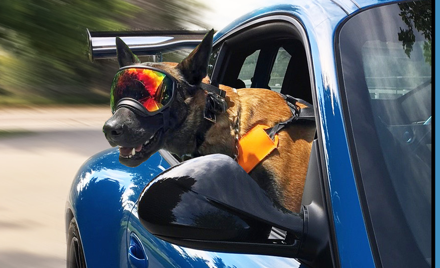 PCA - Rocky Mountain Region
Saturday, Sep 9 — Sunday, Sep 10, 2017
High Plains Raceway
,
Deer Trail

,

CO
Registration closed September 4, 2017 11:59 PM on September 4, 2017 11:59 PM MDT Registration ends September 4, 2017 11:59 PM on September 4, 2017 11:59 PM MDT Registration opens July 16, 2017 12:01 AM on July 16, 2017 12:01 AM MDT Registration runs from July 16, 2017 12:01 AM to September 4, 2017 11:59 PM
 German Dogs and German Cars DE
September 9 & 10, 2017
Our charity for the event is the Front Range German Shepherd Rescue, www.frgsr.org .   You may donate at the track or by continuing with your registration for the event.
We're holding a Saturday Track Walk at HPR immediately after the track goes cold hosted by Joe Bank, an experienced and winning Porsche racer!  Learn the track from one of the best!  All attendees are welcome.
The track walk will be followed by a Pulled Pork BBQ provided by Mo!  Mo's serving up some delicious pulled pork for dinner with all the sides and even Arnold Palmers to quench your thirst.  The dinner can be purchased for $15 / person at the time you register for the event.  Be sure you're included in the dinner by registering now.  Front Range German Shepherd Rescue will be around as well giving you a chance to meet the dogs before and after dinner.
We will not be holding timed runs at this DE.  Thus there will be four on-track sessions on both Saturday and Sunday.
In an effort to raise as much support as possible for the Front Range German Shepherd Rescue, Joe Bank will be giving instructional rides in his Factory 2011 GT3 Cup Car in exchange for a $ 100 donation to the Rescue. His Cup Car has 500hp and weights 2600 lbs and Joe has driven it to the National Championship in 2014 and 2015 and to 3rd in 2016. This is a rare opportunity to experience the sounds and sensations of a genuine professional level Porsche race car. Rides will be given in the Orange group on both Saturday and Sunday throughout the day. Here's a video of a lap at Sebring in Joe's Cup Car, https://vimeo.com/154855765 . You may sign up for these instructional rides by continuing with your registration.
All donations will go to the Rescue. 
All this and T-shirts too!!! The event chairs have designed some great T-shirts for the event, see http://rmr.pca.org/images/other/shirt_back.jpg and http://rmr.pca.org/images/other/shirt_front.jpg  These shirts are 100% cotton and cost only $20 each. A portion of the proceeds from the shirt sales will go to the Front Range German Shepherd Rescue. 
 
We are expecting a major turnout for this event.   After the track is closed we will have beer thirty offering a wide variety of popular brews.  It's the time to meet new friends, let the day's events sink in and talk with instructors, other capable drivers as well as other students for their impression of the day at the track.
 
You do not need to bring your Porsche to attend   This DE is for all makes and instruction will be available for all new drivers (but only SUV's with the Porsche marque are allowed and no trucks). For first timers, numbers for your car for ID will be given by registration prior to the event.
Ok, all procrastinators, it's time to get that Driver Instruction you have been thinking about.  These two days are the best opportunity of the year for all levels of experience.  Guaranteed perfect weather and track temperatures will make your Porsche drive like it's on rails.  Many instructors will be here to provide gobs of information about this track, handling of your car and the elements of driving your car at speed on a challenging course.
Important Dates: 
Pretech inspection of your car available for free on Wednesday August 30, 2017, for inspection at the track there is a $50 fee, More info later and further down on this link. 
This Event will be using Deferred Billing. Credit cards will not be charged until Tuesday September 5, 2017.
HPR gates open at 7 AM Friday (9-8-17) and remain open until after the event closes on Sunday.
On-site Registration opens at 7:00 AM Saturday and Sunday of the event.
Mandatory: ALL Drivers' Meeting at 8:00 AM, first time drivers' meeting following the ALL drivers' meeting, (each day).
Location:   High Plains Raceway, 17 miles east of Byers on US-36 (Deer Trail)
Event Registration fees:
Either day:        Each Driver:  $190.00
Both days:        Each Driver:   $300.00                         
Event Chairs:
     Scott Farrell sfarrell2459@gmail.com
     Bob Brungardt brungy@gmail.com
Chief Driving Instructors: ONLY THEY can answer any questions about registration confirmation, cars, run groups, instructor assignments, etc.  
     Doug Bartlett CDI doug@dbartletts.net
     Brian Leary Co-CDI beleary36@yahoo.com
     Vicki Earnshaw Co-CDI vicklm@aol.com 
Registrar: Joe Warren, warrenjoee@hotmail.com