About this event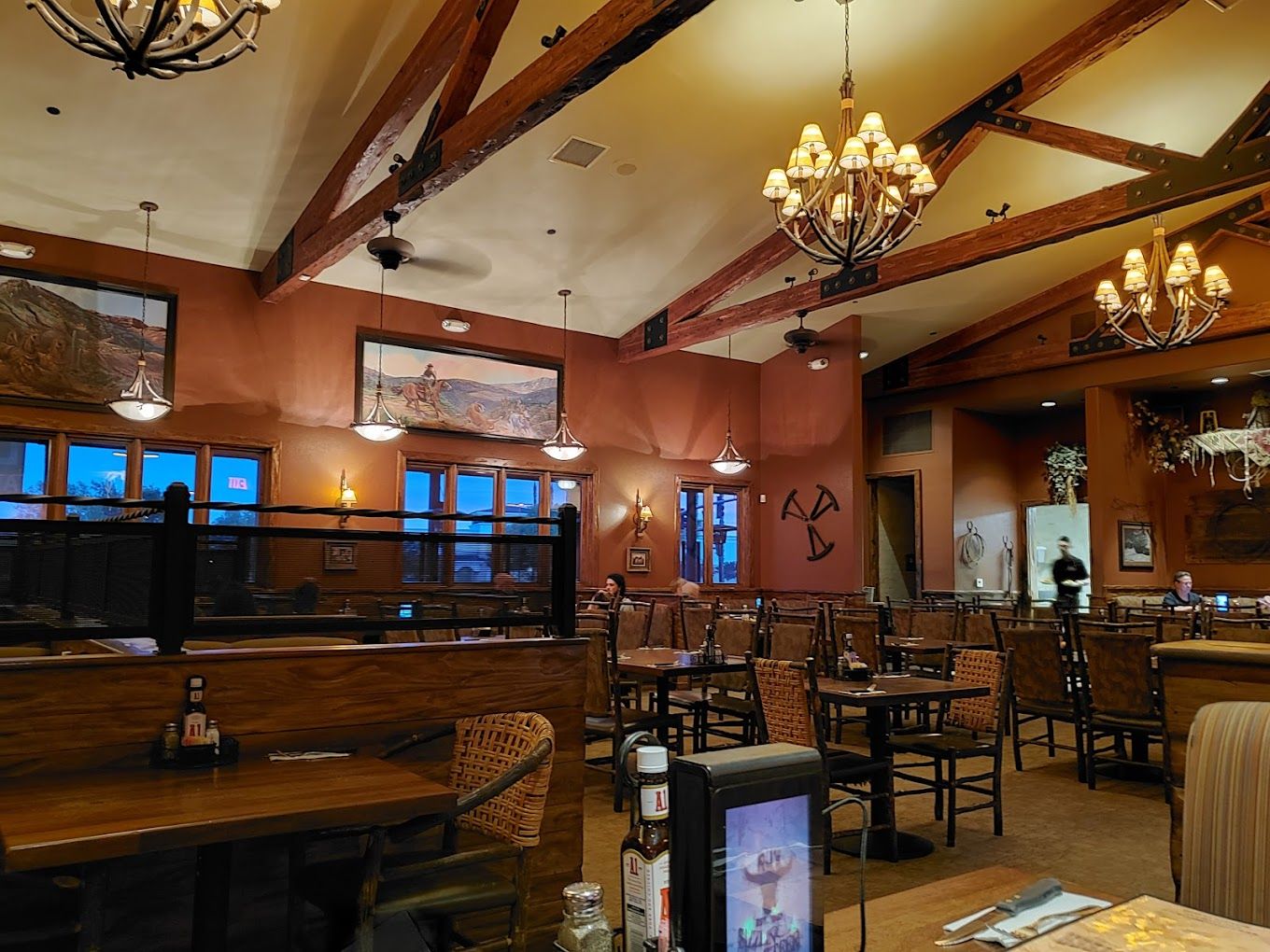 Our FIRST Tuesday Social Dinner on June 6th at 6:30pm will be held at
RJ's Sizzlin Steer, 41401 Kalmia St, Murrieta, CA 92562
Join us at RJ's Sizzlin Steer for amazing food and company! Here's more from their website:
RJ's has been serving the Temecula/Murrieta valley for over 30 years. In the year of 2000 the original restaurant in Temecula was relocated and renamed after the eldest son RJ. We opened in June of 2006 and since then we have had the privilege of serving the Murrieta community.We always enjoy existing customers reminiscing about the early days in Temecula and continuing the support and business today with their children and grandchildren!
RJ's continues to be a family ran and operated business along with our very loyal staff. RJ pursued a culinary and management education and is committed to continuing RJ's Sizzlin Steer being the place for community, quality food, and a friendly atmosphere!
What our customers say: Without a doubt our favorite place in the entire Temecula Valley to have a great steak in a casual dining setting. The atmosphere is great, the food is amazing, the servers are awesome and the beer is COLD! As far as the menu goes, I usually go for their staple "The Stockyard", but have tried it all... good stuff my friends.
Please rsvp so we can give them a headcount: msreg.com/sizzlinsteer
Event requirements
Please register in advance to be on the list of attendees.
More events from this organizer