Fall Colors Rally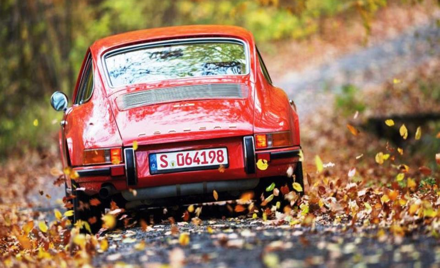 Twin City Rally Club LLC
Sunday, October 8, 2017
Swinging Bridge
,
River Falls

,

WI
Registration closed October 8, 2017 11:59 AM on October 8, 2017 11:59 AM CDT Registration ends October 8, 2017 11:59 AM on October 8, 2017 11:59 AM CDT Registration opens August 14, 2017 12:00 PM on August 14, 2017 12:00 PM CDT Registration runs from August 14, 2017 12:00 PM to October 8, 2017 11:59 AM
Registration is at the Swinging Bridge Brewery starting at 11 AM. You can't have a beer before the rally but they have some awesome soft drinks and great food. There is a bakery next door as well. The rally will run about 100-150 miles over the wonderful roads of western WI. All roads are paved. Along the way you will stop in Elmwood WI, the UFO capital of WI and Plum City which has a great trout pond. The rally then winds it's way back to River Falls and the Swinging Bridge Brewery where you finally get to enjoy their brew. 
Although tis is primarily a TSD rally we will also ask questions along the way. Some are a bit tricky, others are just fun. You can choose to run the rally in a TSD class or just cruise along and answer the questions. Either way you will enjoy the roads.
Fall Colors Rally Preliminary Regulations (work in progress)
FABOUT
This rally uses traditional TSD format, with a twist. Each control will have a question to answer. This will be combined with your time to determine your score. The fewer points you accumulate, the more successful you'll be.
SCHEDULE
11 am- 12:15 am: Registration  
12:30 am: Car zero begins (CZT)
CLASSES
We will be using three classes for today's event. 
Expert/Computer for our competitors who are running computational devices that measure wheelspeed and calculate time and distance for them,
Journeyman for our rally enthusiasts who have been through 5 or more events between 
Novice, not one of the above.
GTA, Cruise, questions only.
Measurement
Measurement was calculated in a 2001 Saab 9-3 running an Alfa Club driven by a two-magnet pickup on a front axle.  A factor of 5995 was used. Mileage was taken at the stop/yield sign if present, otherwise at the apex of the turn. Most mileages are given to .001 precision but some are given only to the tenth (0.1).
VEHICLE INSPECTION
Your vehicle should be in proper working order for this event, but no special equipment should be required. You are responsible for making sure that all exterior lamps are functional, that your brakes work, and that all other aspects of the car are road legal. A tow rope may not be a bad idea, just in case.
RALLY TIME
Official time for this rally will be NIST radio station WWV. A clock set to WWV will be available at registration if you don't have access to WWV. Make sure that your clock is set correctly. The start time for each section is specified on your scorecard. This rally is timed in hundredths of a minute, not seconds. Car Zero begins at 11:30 AM. Add your car number in minutes to determine your start time.
ROADS
You will be traveling along a variety of beautiful Wisconsin roads. All will be paved. Roads will be identified by name, number, or letter in the case of county highways. You will not be sent down dead ends or driveways; they are safe to ignore. Road names such as 331st can be referred to as 331, 331st, 331st Ave, etc. If the number is correct, go down it. Wisconsin county roads can be referred to as Co., Cty, CR or County; if the letter is correct, use it.  Your rallymaster is not here to trick you with silly road naming schemes. 
Roads marked "DEAD END" or "NO OUTLET" or obvious driveways do not exist. 
The correct course at each intersection is determined by applying the following priority list in the order shown.
Proceed as directed by the instruction. If an Official Mileage (OM) is given, do that instruction at that mileage.
Follow the Main Road.
The Main road is determined by the following and in this order.
    1. Onto - When an instruction places you on a road using the term "onto", follow that road until you execute a higher numbered instruction.
    2. Protection - (the road without a stop or yield sign on it
    3. SAP - Straight as Possible
ROUTE INSTRUCTIONS
The route instructions are very easy to follow. Instructions are to be completed in numerical order. Each instruction will contain official mileage, and textual instruction. You will get your routes when you register, if you have any questions ask before or during the drivers meeting. The course is divided into control zones (CZ). Each CZ begins with an official mileage of 0.00. Mileage reverts to 0.00 at each BCZ. Information given in parenthesis is  there to help you, take it s truth.
SPECIAL INSTRUCTIONS
Are in the form of a question. They apply from the BCZ until you enter the control. They will never direct a course of travel. If you answer a question incorrectly you will be penalized 10 points. 
TIMING CONTROLS
Controls consist of an orange sign with a checkmark on it. You will be timed as you cross the sign. There will be a car a little ways up the road with the checkpoint workers in it; please pull up to the vehicle and they will give you your Arrival Time on a label; place this label on your scorecard. Do not delay after getting your time, as there are likely cars behind you. We will NOT place controls on county highways; nor will a control occur between a rest stop and the beginning of the next control zone. Controls will close 10 minutes after the last car is due.
People running questions only will be given the Distance and the minute you are due at an open control. So if a contour had a CZT of 13:23.33, you would get 13:33 @ 1.2.
PENALTIES/SCORING
Scoring is based on your due time into a control compared to your arrival time. A perfect arrival time nets a score of 0, which is great! You will be given one point per hundredth of a minute that you are early or late to the control, up to a maximum of 200 points per leg. If you are seen stopping or creeping before a control, you will be given an additional 10 points. Not stopping to pick up a timing label is 200 points. TA with an unacceptable reason, 10 points. Each incorrect answer to question, 10 points.
SCORECARD/DUE TIME
You will be provided with a scorecard at the time of registration. Each control will give you a label with your time on it; attach this to the scorecard in the proper numbered place. Do not lose this scorecard. It's important.
TIME ALLOWANCE SLIPS
You are supplied with time allowance slips to use in case of a delay beyond your control. These slips can be filled out and handed into the control workers before they give you your timing sticker. They can be taken in 0.10 minute increments, but not on a whole minute. T/A forms should be filled out and presented to the first control crew encountered after a delay. On the form should be the following information: car #, amount of time requested, and the reason for the delay. It is the responsibility of the rally team to assure that the T/A request is given to the control crew before accepting the scoring sticker. "Getting lost" does not count as beyond your control. There are no penalties assessed for using a time allowance, however if a team is caught falsifying the reasons for a delay slip they will be told that they are taking this too seriously, and everyone gets lost sometimes; the delay will be denied.  
SPEEDS
You will not be asked to exceed the speed limit at any time. You are given a speed at the start of each control zone; after that you should proceed at a safe and legal speed until the beginning of the next leg. Anyone issued a ticket by local law enforcement will be disqualified.
RALLY TERMINOLOGY
ATV sign  A sign with a a graphic of an ATV. Do not use signs you need to look back to see.
BCZ begin control zone.
Curve Sign A black on yellow diamond shaped curve arrow sign.
CZT car zero time. Add your car number to this time to determine the time to begin a control zone.
Bridge Paddle A sign with Black diagonal stripes on yellow background marking a bridge, culvert etc.
Bridge A structure used to cross a body of water. It must have steel rails or guard rails. Your vehicle must past over it. Water may or may not be present.
MISC
You can reach the rallymaster at 952-381-2759 if you drop out.. As we will be in and out of cell service, if I do not pick up the telephone, please text me.