About this event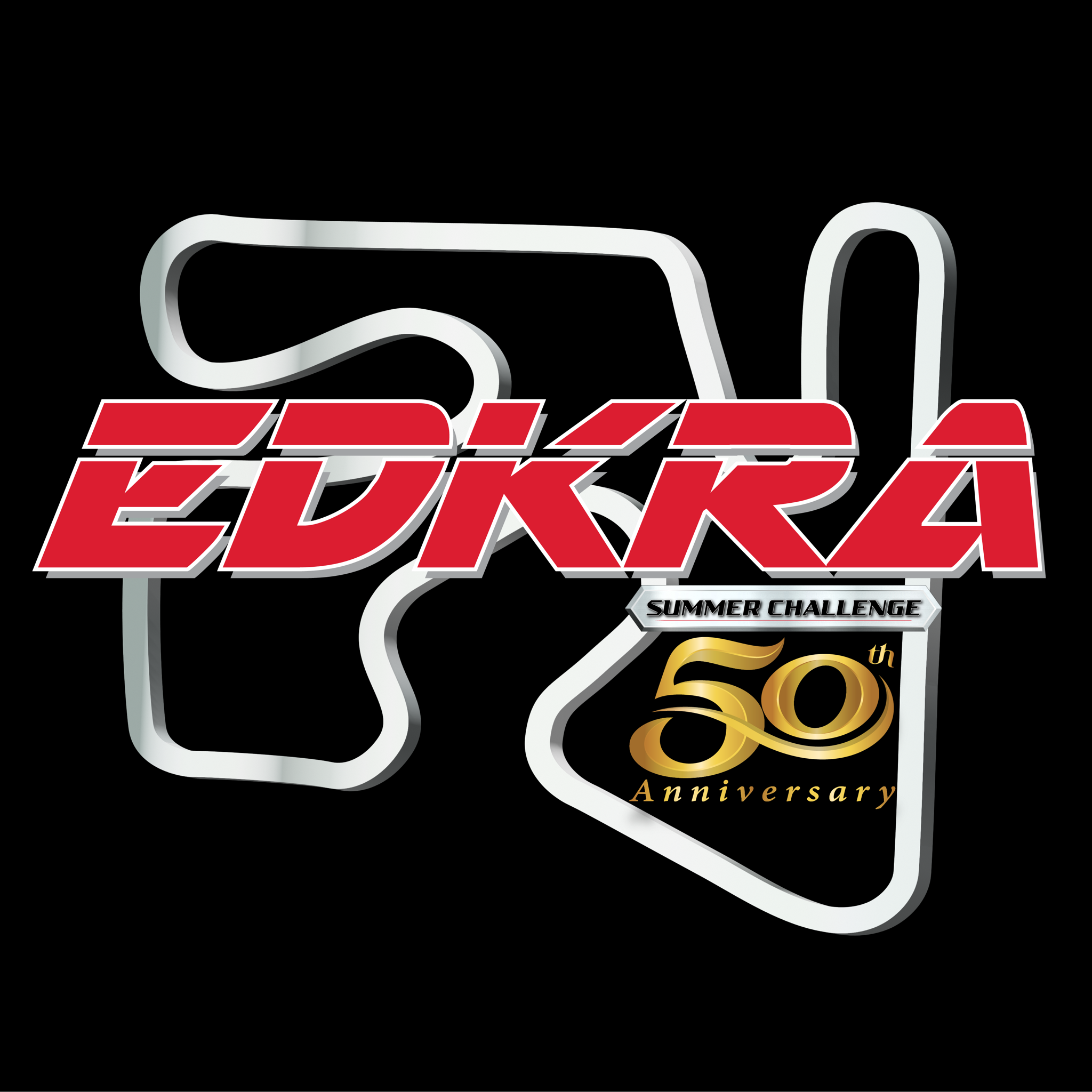 Welcome to the Registration page for the 2022 Summer Challenge, presented by Rotax Mojo Raceway operated by the EDKRA! We are excited to be able to host this event again and celebrate our 50th year kart racing!
Event Supplemental Regulations:
Event Supplemental Regulations can be found by clicking on this link 2022 EDKRA SUMMER CHALLENGE SUPPLEMENTAL REGULATIONS.pdf. Please note that there are additional bulletins that will be posted as they arise.
Registration must be completed by 11:59 pm July 22nd to avoid additional $50 late fee. Early bird pricing ends Sunday at 11:59 pm.
Your registration fee includes official (optional) practice Friday, July 22; prior to the DD2 event. Optional non-official practice is available on Wednesday July 20th from 1-6 pm & July 21st from 10-6 pm. There will be no additional fees or registration required for current EDKRA members. For non-EDKRA members, there is a fee to practice - Wednesday $25 & Thursday $50. Non-EDKRA racers, please register for these events & pay the associated fees separately through MSR. All drivers and mechanics will require a wristband to have track or pre-grid access.
All classes will be required to use Mojo Tires (dry & wet) for the event; except for the Shifter class that has an open tire rule.
Tires will be scanned for declaration.
Official move-in day is Thursday, July 21st. Please check-in upon arrival. To check-in, find Ilene at the Apollo Fusion Race Shop or each morning from 8 am to 9 am at the Registration trailer to the right of pre-grid. Please DO NOT park in any open space - all spaces required MUST be assigned in advance. Also, please DO NOT assume that your regular club pit space will be assigned to you for this event as there are large out of town teams that require multi-pit spaces. Thank you for your cooperation!
Classes:
Briggs LO2106 - Junior 1, Junior 2, Senior, Masters, Ladies
Rotax MAX - Micro, Mini, Junior, Senior, Masters
Rotax MAX DD2 - Masters (397 lbs), DD2 420 lbs
Shifters - Open
Race Entry Fees - Prior to July 17th:
1st class entry: $250
Additional class entries: $125 each additional class
Race Entry Fees - After July 17th:
1st class entry: $275
Additional class entries: $150 each additional class
Camping:
EDKRA has Full-Service RV spots - limited availability - available 1st come, 1st served. Please book online during event registration, $200 for the event.
Onsite non-serviced camping (rv or tent) is available free of charge in our overflow grassed area (designated areas only). There are no services available for these sites so please come prepared with your own source of power/water/sewer. We do have on site full service showers and flush toilets for use during the event. Please book online during your registration to reserve an non-serviced camping site.
For additional information, visit www.edkra.ca
Summer Challenge Sponsors:
Without sponsors like these our event would not be as amazing as it has turned out to be. For that we are very grateful to all of you...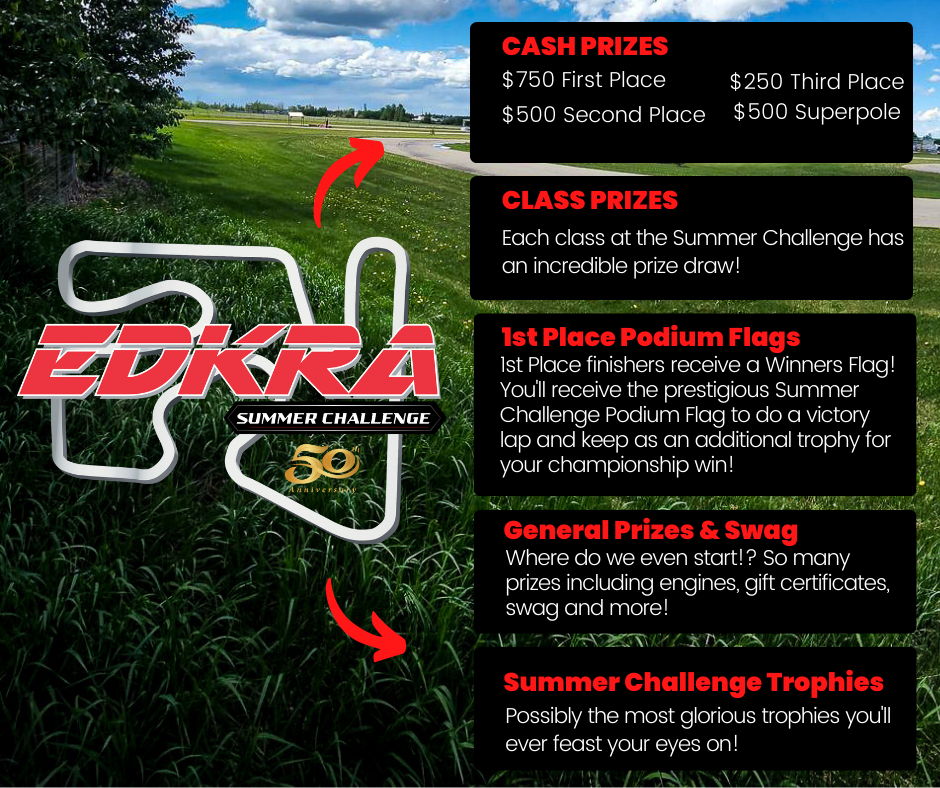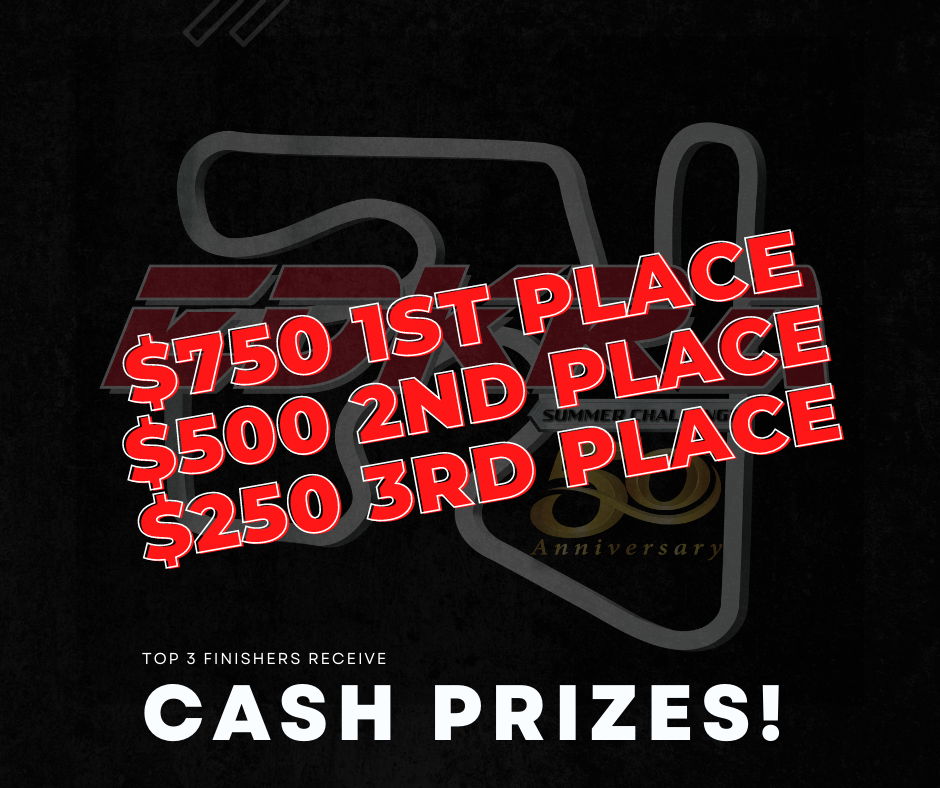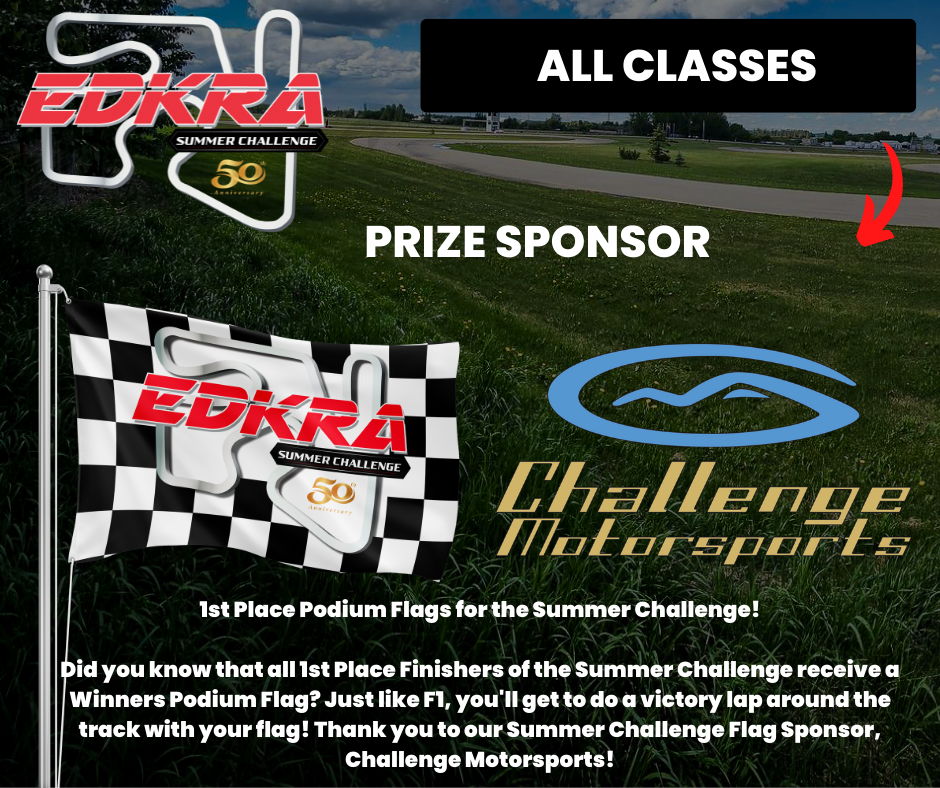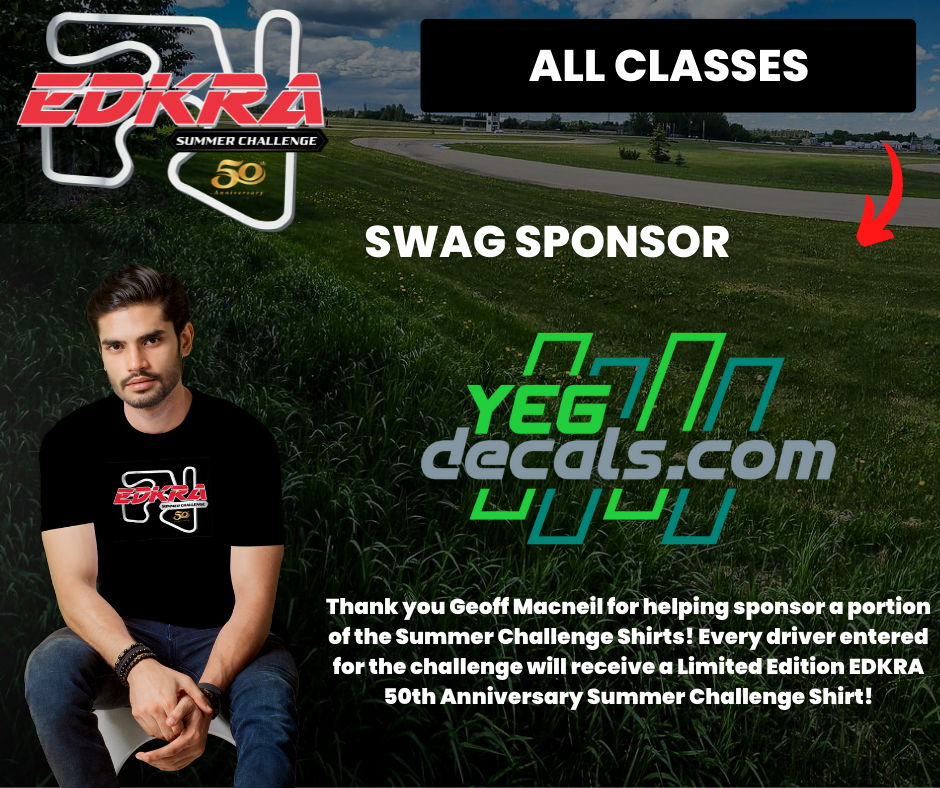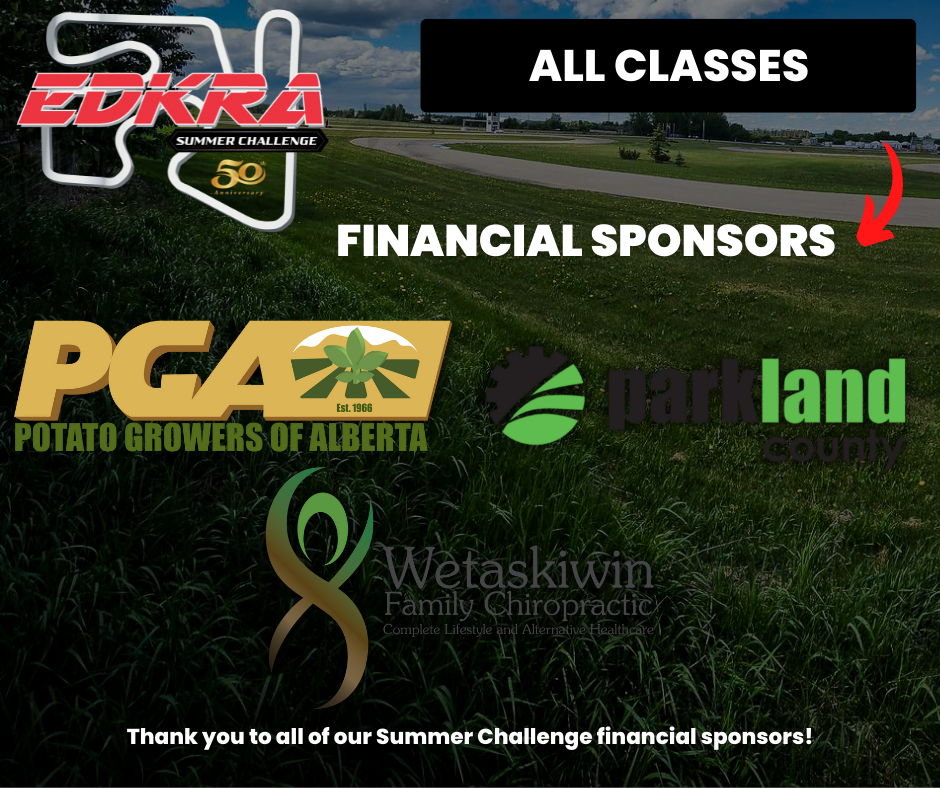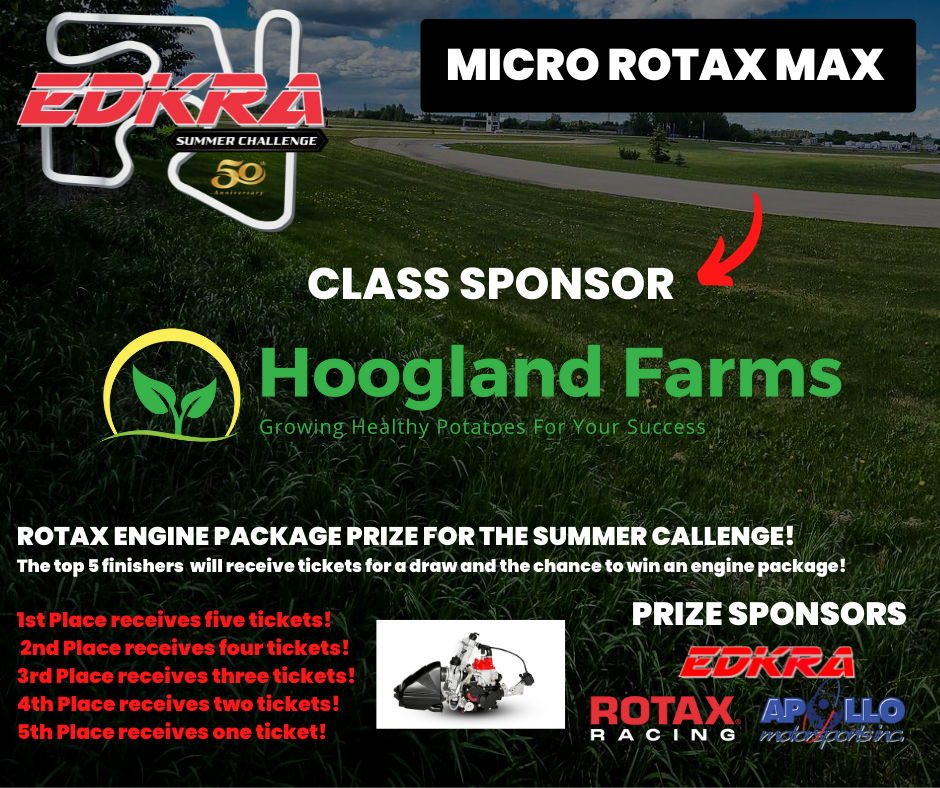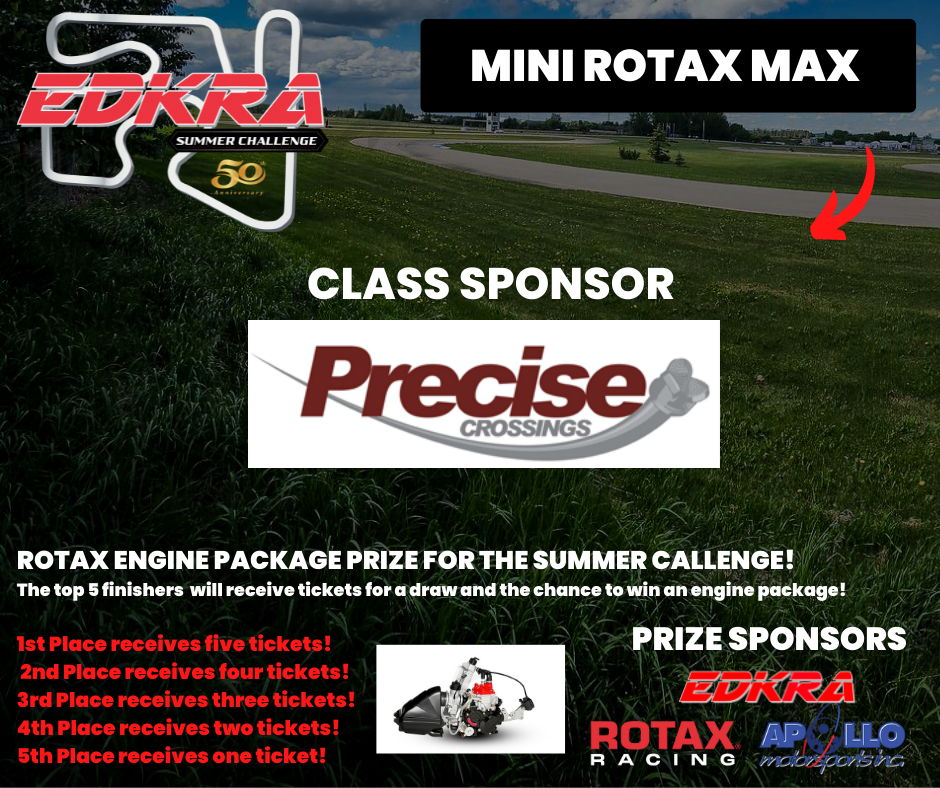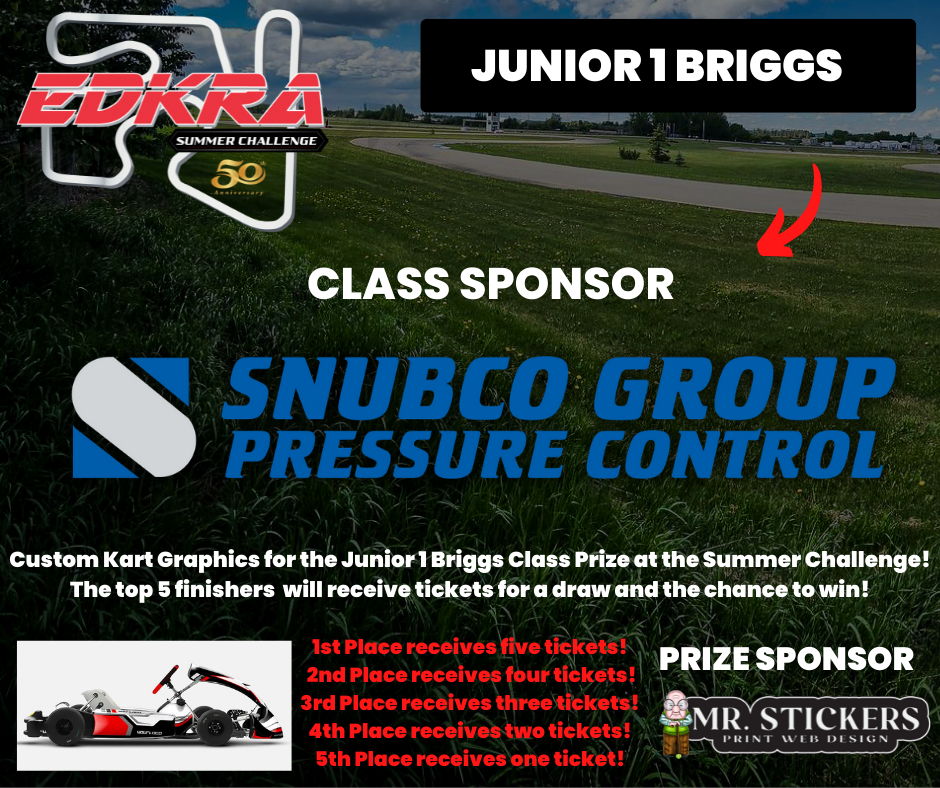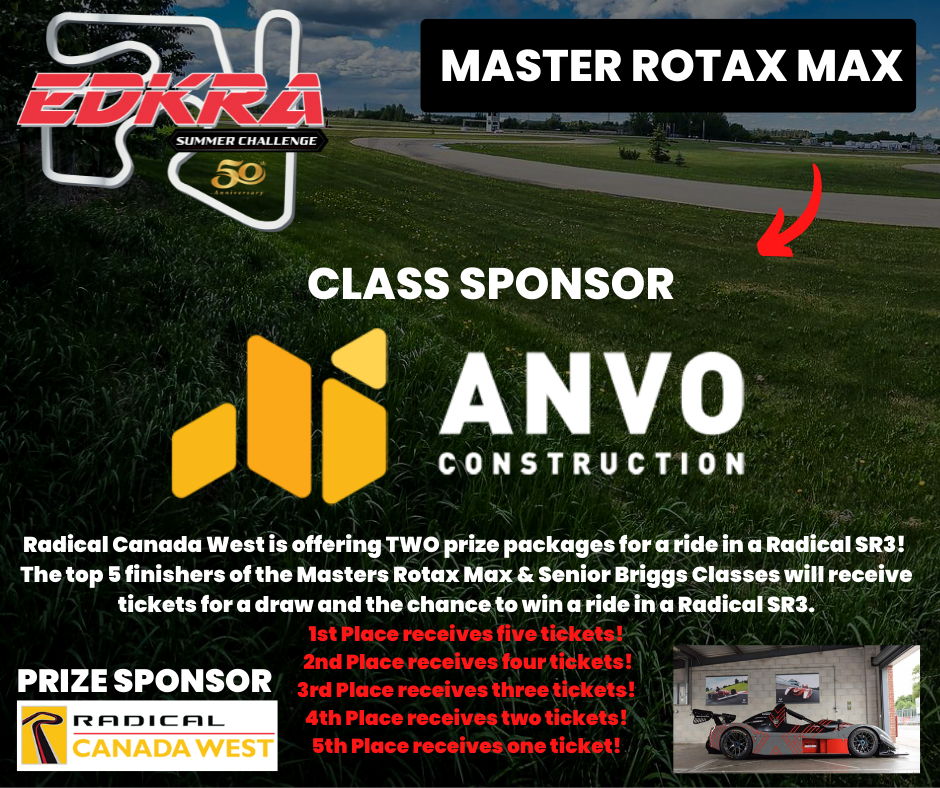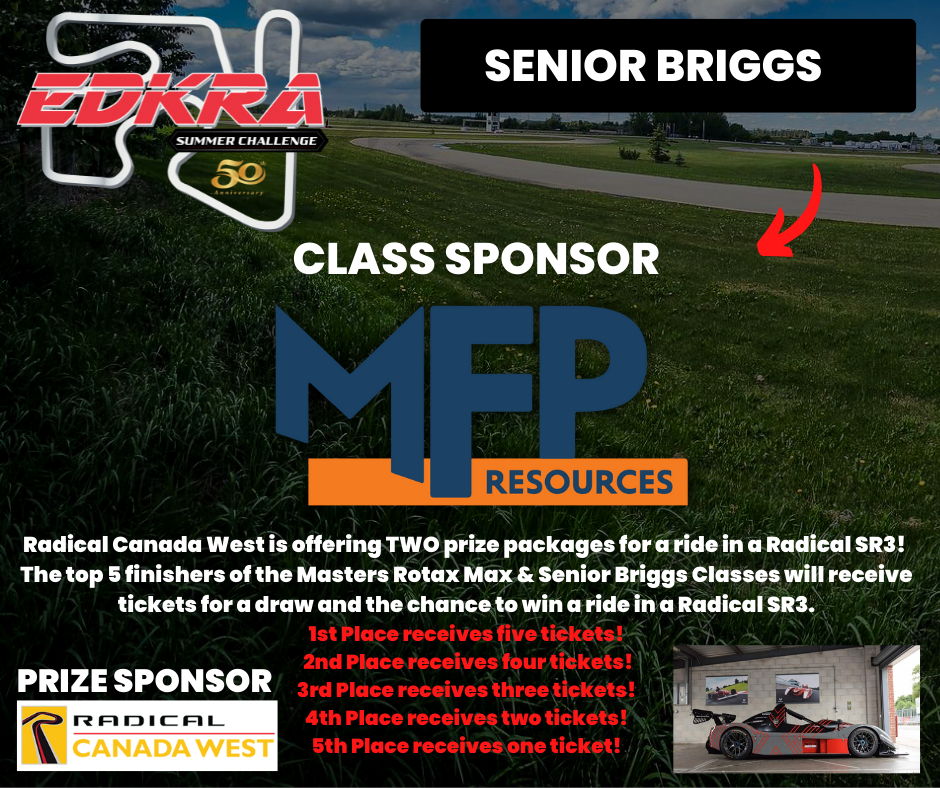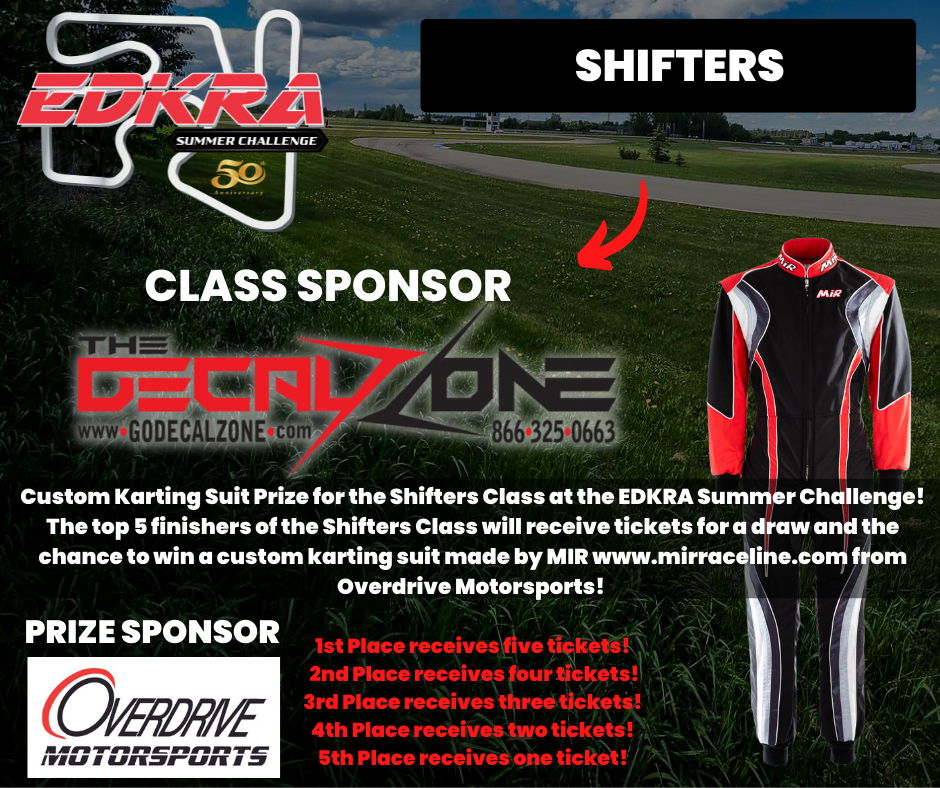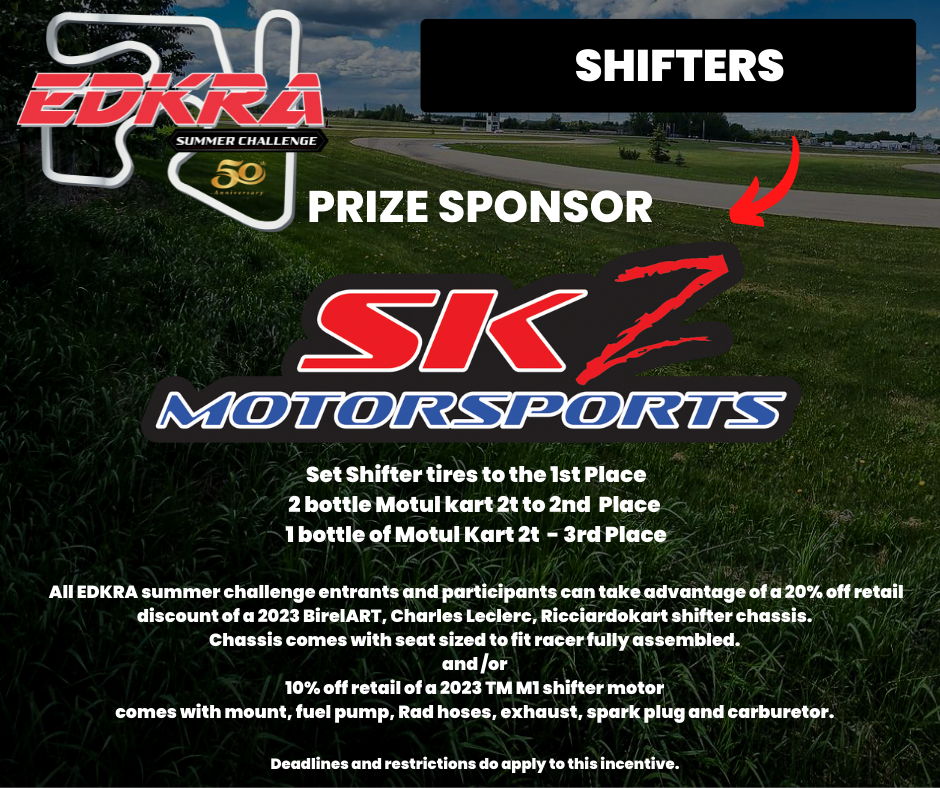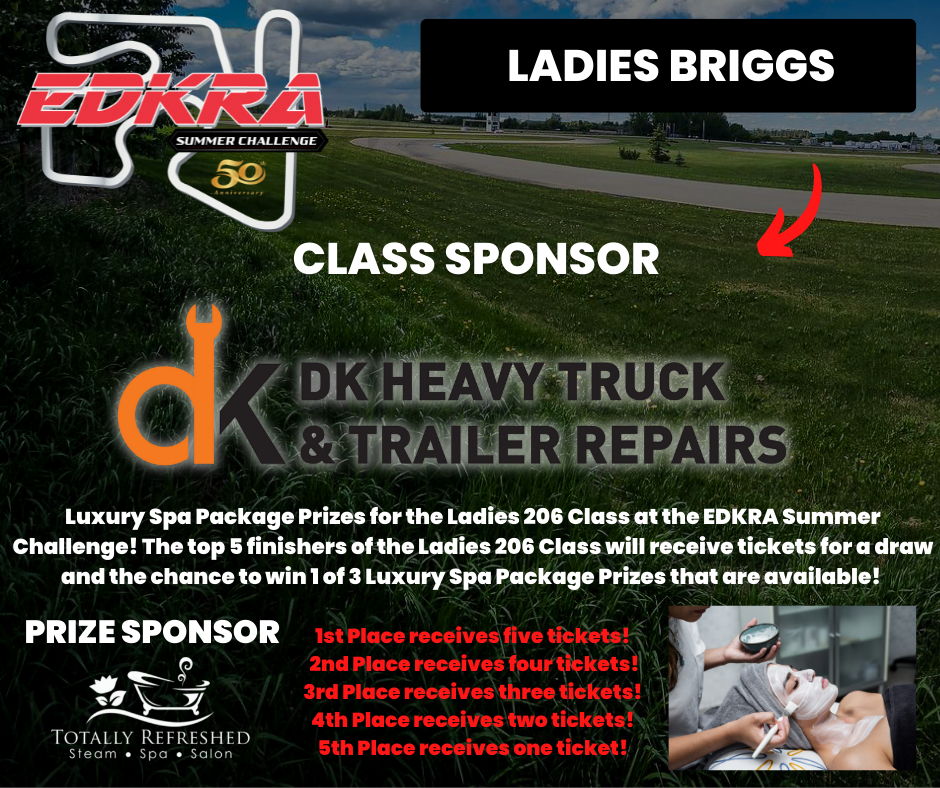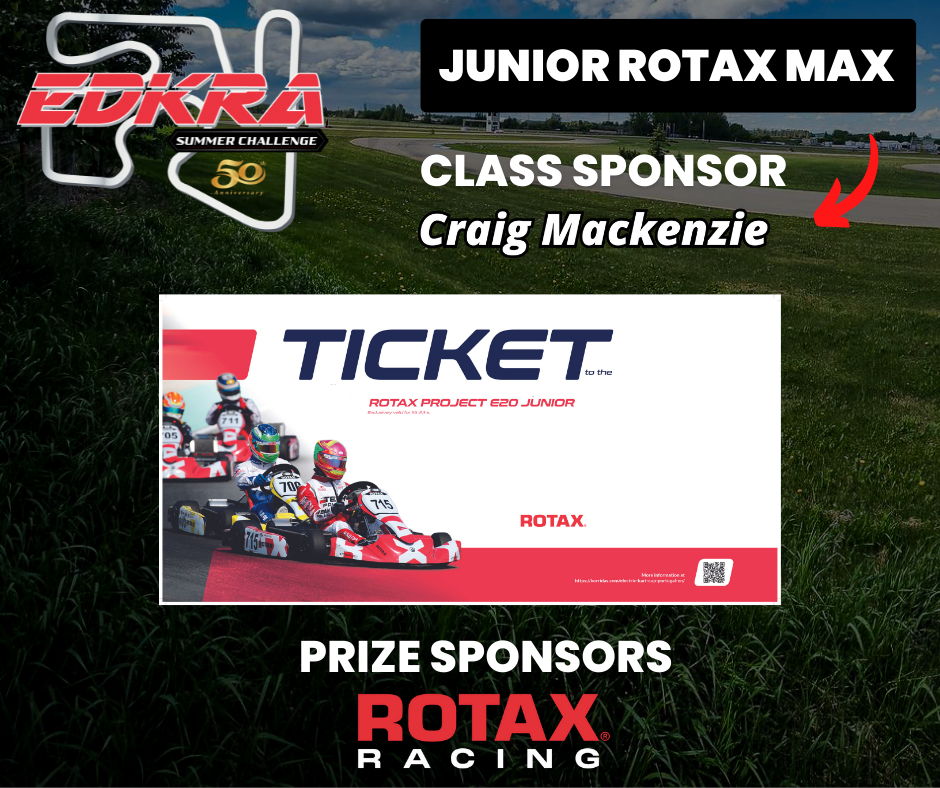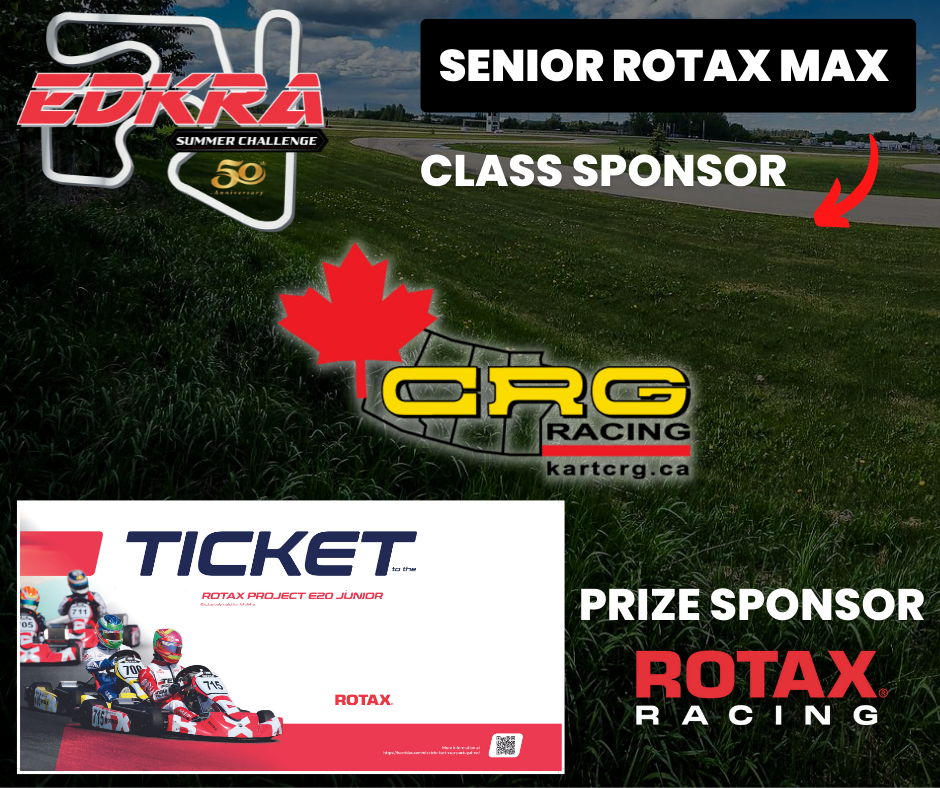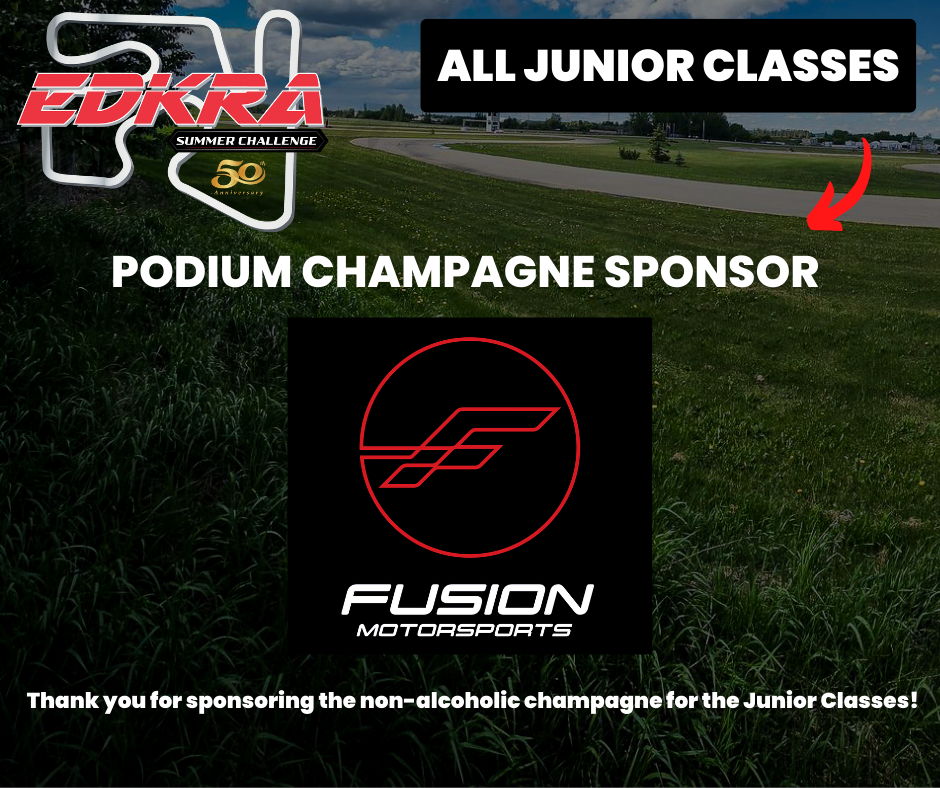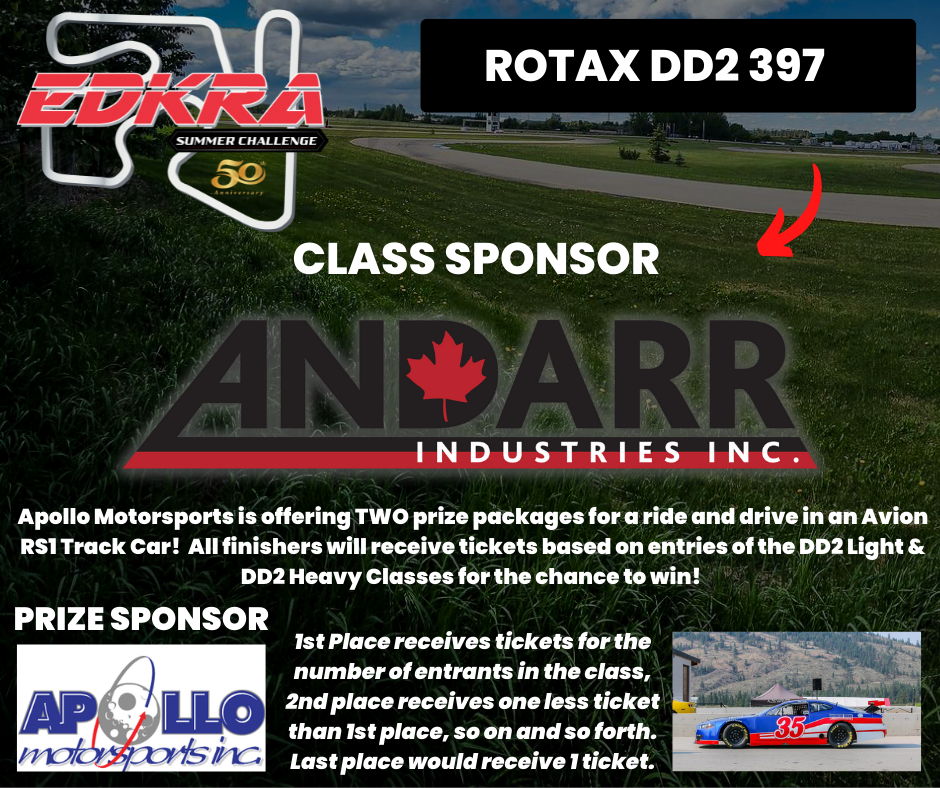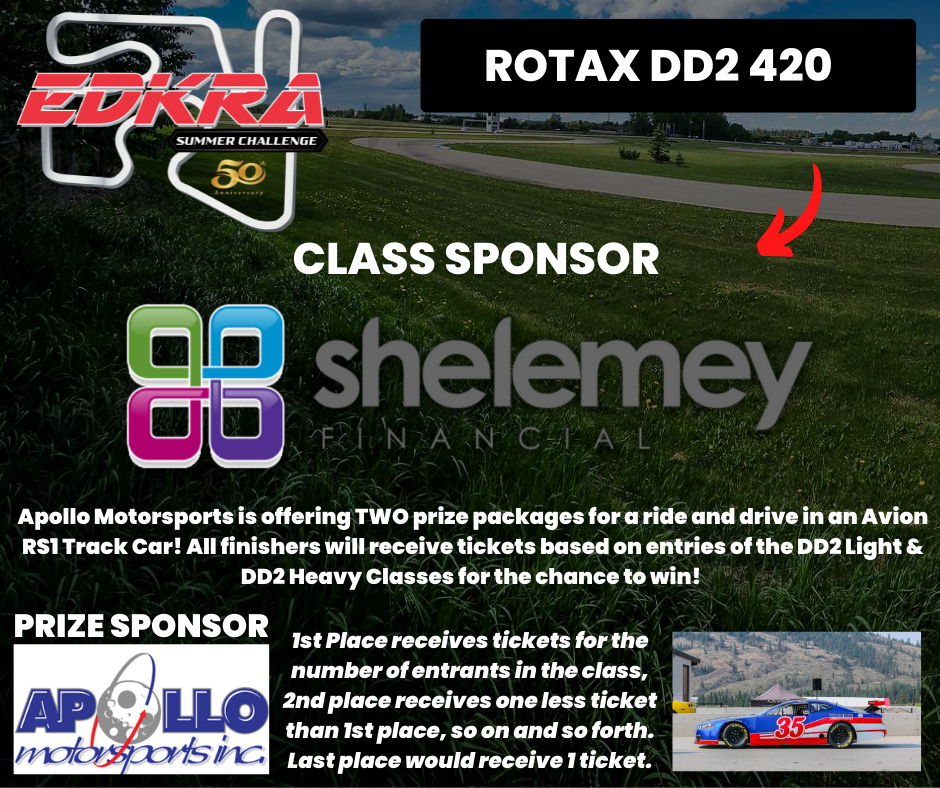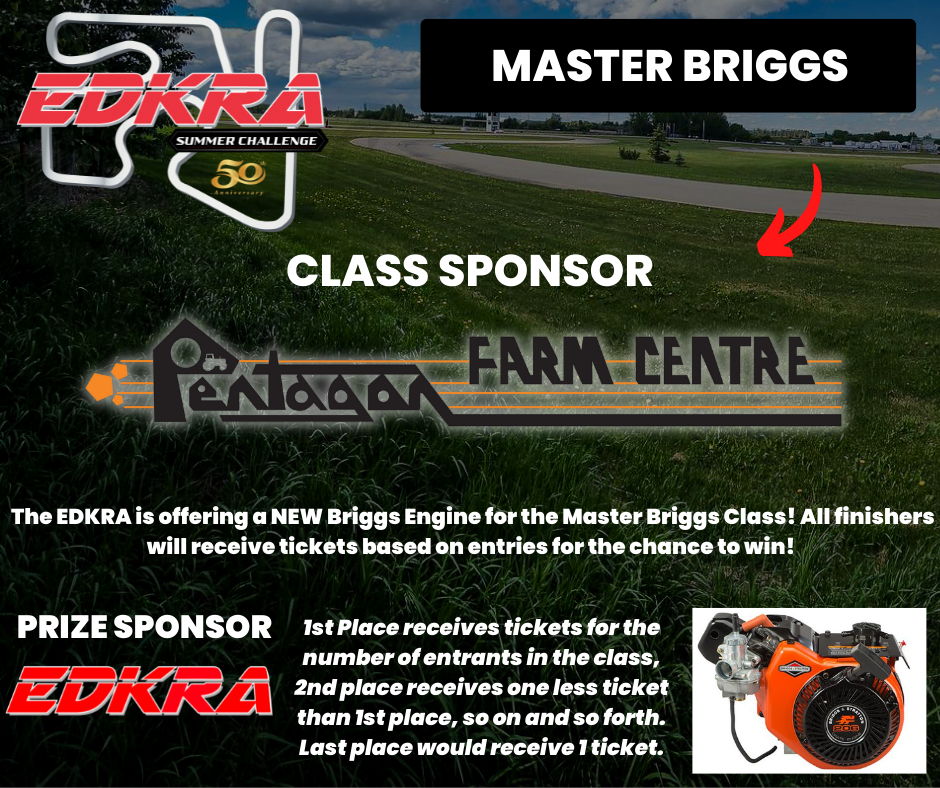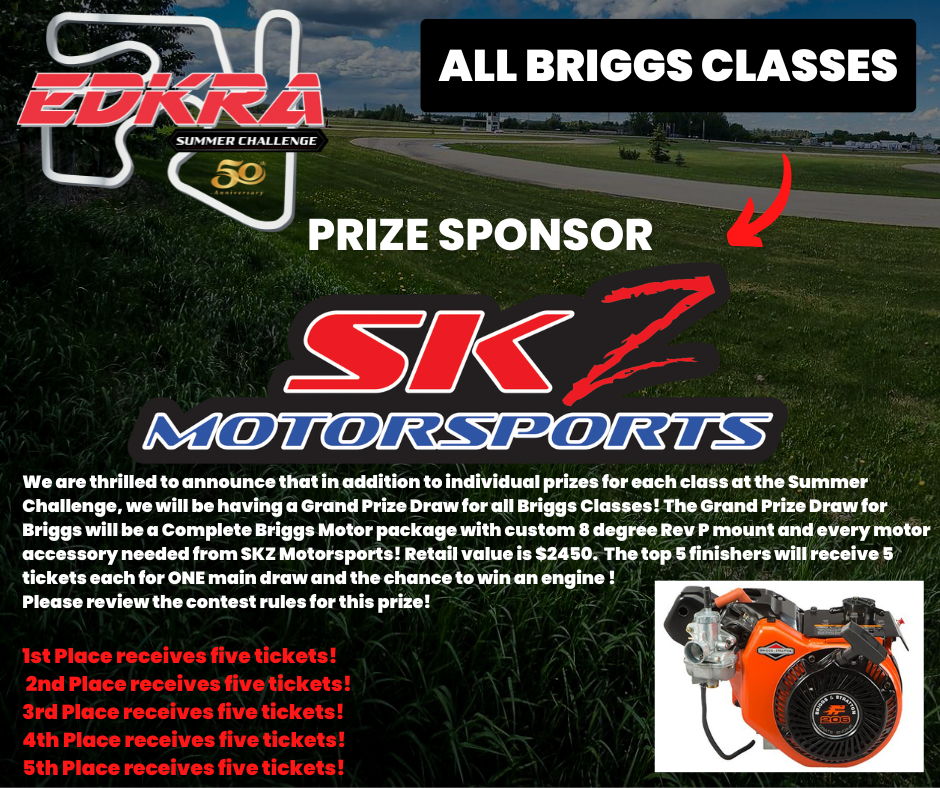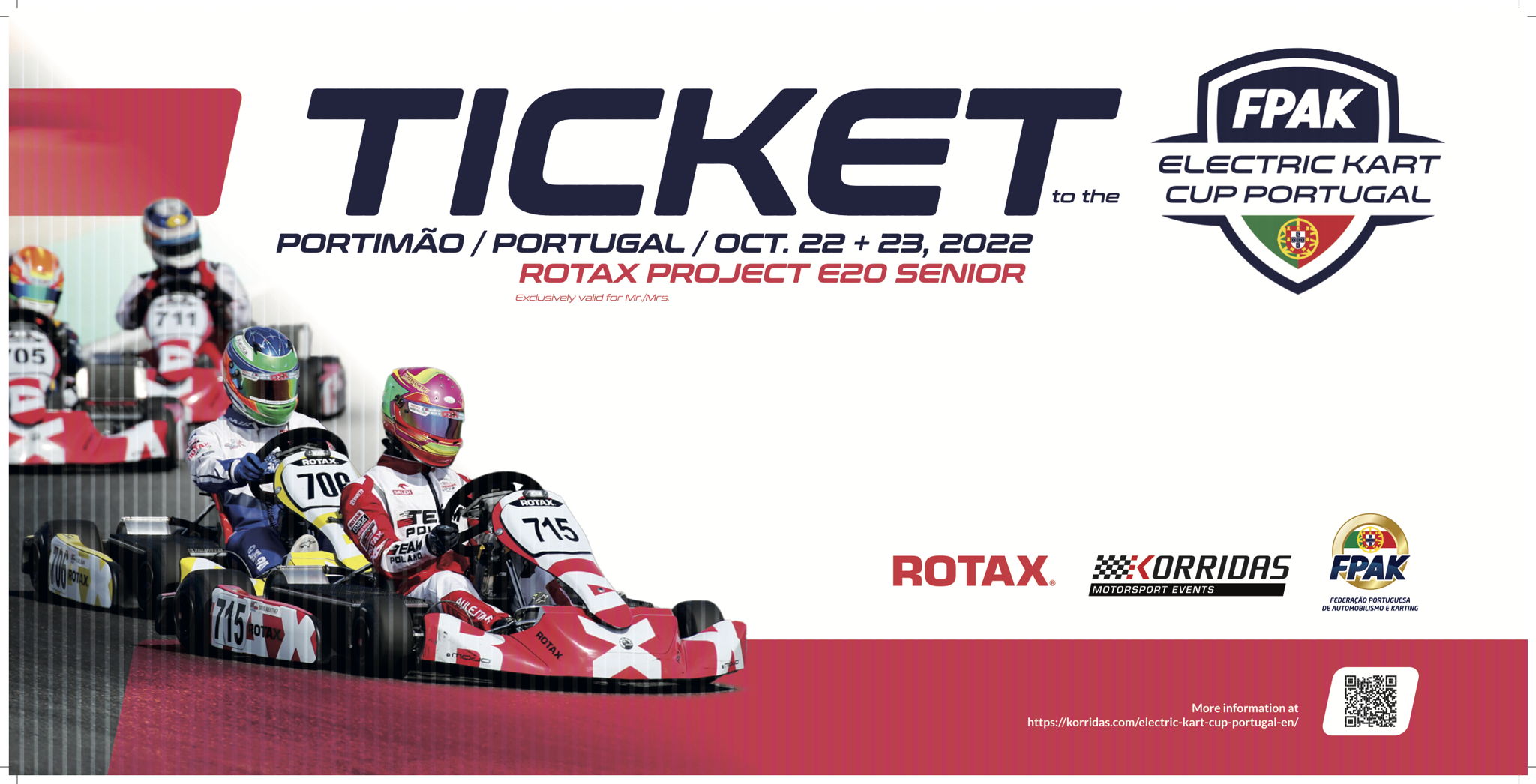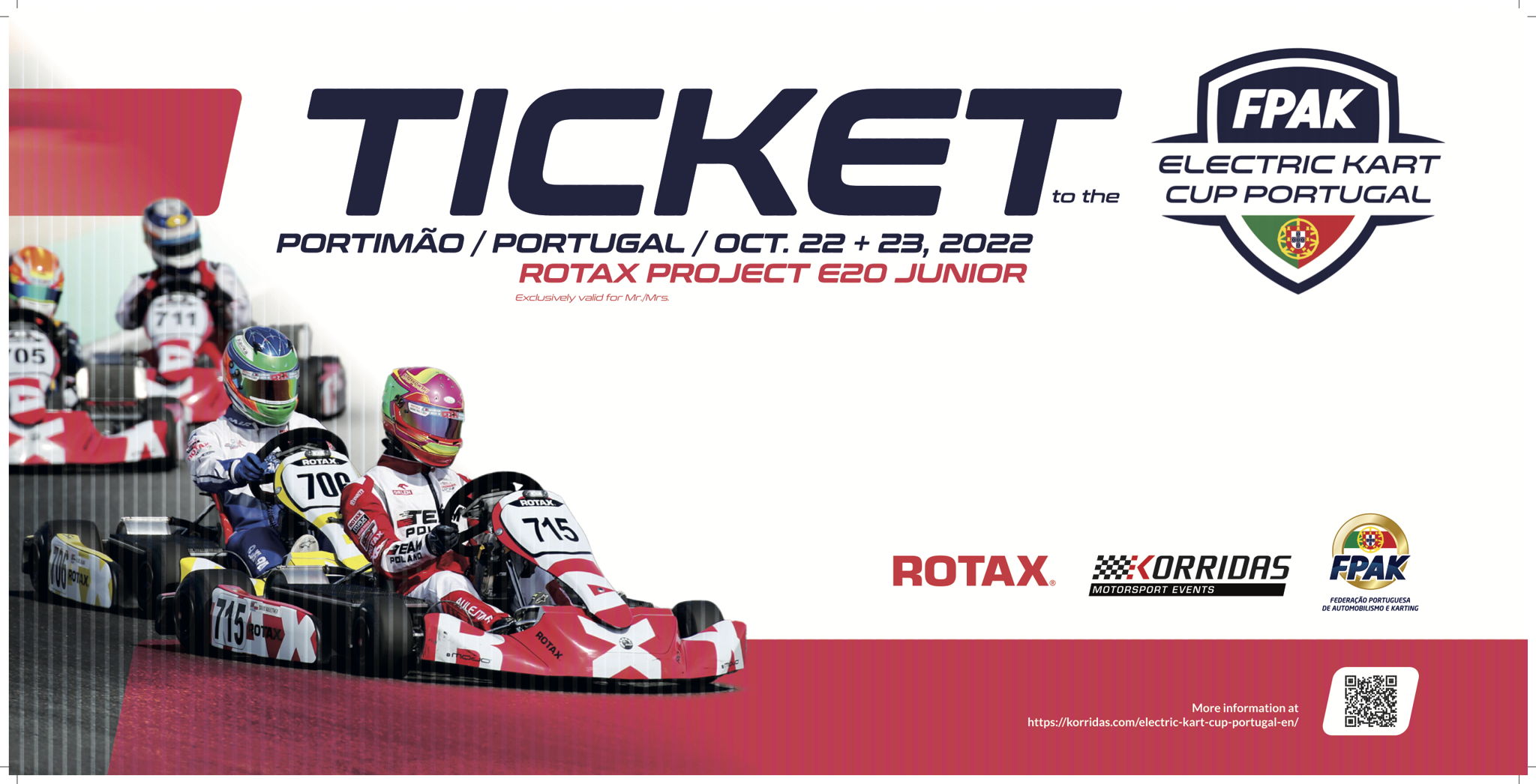 Rotax Mojo Raceway - Warburg AB
Warburg, AB
Download track map
Watch a video tour/lap