About this event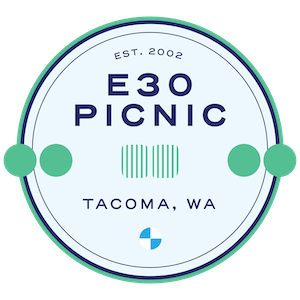 We're back!
This is the 19th Annual E30 Picnic Weekend, proudly hosted by the E30 Chapter of the BMW Car Club of America! Enjoy camaraderie with hundreds of your closest E30 friends. E30-related activities all weekend; see www.E30Picnic.com for more details.
There will be a Saturday Tech Session at Accuracy Automotive in Gig Harbor from 1pm-4pm, which is hosted free of charge!
The main event E30 Picnic starts at 10:00 am Sunday. Registrations are available at a discounted cost of $16 for BMW CCA members; registration is $20 for non-members. Credit card payments will not be processed until 6/24/2021. On-site registration the day of the show is $25. Sorry, no refunds after 6/23/2021. Picnic attendees will receive a limited edition event poster, cool swag, and a chance to win raffle prizes and giveaways!
Everyone is welcome to attend the E30 Picnic. There is a fee of $15 per car for non-E30s, which includes E30 Picnic parking as well as admission to the LeMay Museum!
Update 6/24/2021:

Ok folks - pre-registration is now closed for the 2021 E30 Picnic!
If you didn't pre-register, no sweat! We will take payment at the 4th Avenue entrance* to the North Lawn the day of the event, until the grounds absolutely cannot take another drip of leaky oil pan gasket love. We will accept cash, PayPal, and Venmo payments to the tune of $25 per E30.
Please note again, this is per E30, not per person.
Non-E30 spectators will also enter at the 4th Avenue entrance* and be directed to the appropriate parking area. There is a charge of $15 per car for spectators.
* Entrance to the event for ALL CARS - both E30s and spectators - will be at the south end of 4th Ave as noted here:
See you there!
Event requirements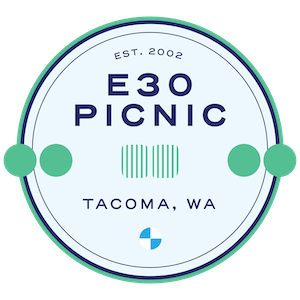 Please note that this registration is only necessary for people who are bringing an E30 to the E30 Picnic.
Anyone who wishes to attend the E30 Picnic and is NOT bringing an E30 should not register here. Instead, simply show up at the event and enter at the Main LeMay Marymount entrance. LeMay staff will charge $15 per car for parking, which includes admission to their large car museum on the premises. Simply park and walk over to the East Lawn for the E30 Picnic.
People who are bringing an E30 to the E30 Picnic, please click to the next page!
LeMay Collections at Marymount
Tacoma, WA
BMW CCA - E30 National Chapter