About this event
DrivenByAPEX is proud to bring you a low car count, high seat time event at Willow Springs International Raceway (Big Track). Approximately 3 + HOURS of track time.
We will provide a safe and friendly atmosphere for like minded enthusiasts. If you do not have a car to bring or your car is down don't worry we have you covered. We are partnering with Fast Toys to have fully built race cars for rent (email us to inquire on price and availability):
Ferrari 488 Challenge
Pescarolo Le Mans Prototype
Ford Mustang BOSS 302s
Audi RS3 LMS TCR
BMW E36 M3
Registration Fee: $289 per driver
Take a sneak peak at WIllow Springs International Raceway
Visit us at www.drivenbyapex.com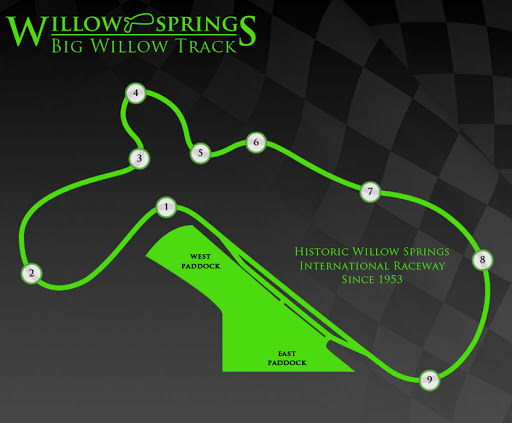 Event requirements
All drivers must attend the mandatory drivers meeting at 8:30AM. The meeting will be held just outside of the Cafe. Any late drivers will need to see the organizers before entering the track.
Safety is of utmost importance, each drive is expected to review the safety and operational condition of your vehicle. Below is the tech inspection form that will required to be filled out and signed before you receive your driving wristband.
Everyone entering the facility will be required to have a wrist band provided by Willow Springs (separate gate fee), this includes spectators.
Drivers and passengers must have a DOT or SNELL approved helmet. There will be helmets for rent if you do not have one, please email us at info@drivenbyapex.com to reserve your helmet as quantities and sizes are limited.
You are expected to abide by COVID health precautions.
For group rates please contact info@drivenbyapex.com to get a special rate for you and your friends.
Willow Springs Int'l Raceway
Rosamond, CA