About this event
Join Shelby East, Shelby American and NASA NorthEast for a Motorsport Salute to our veterans. This full day of family friendly fun features paced laps for beginners and those who don't want to push too hard on track, intermediate and advanced run groups, ride alongs and more. All proceeds from the event will go to the Athletes with Disabilities Network Northeast Chapter.
Special THANK YOU to our event partners:
Elite Auto Service , VAC Motorsports, AO Detail, Coronato Property Group, Hooked on Driving Northeast Region, Sequoia Supply, NAPA Auto Parts, PPC Lubricants, PMX Project Motoring, Motor Car Colors, Allen Rubber Company / GTRadial, Pacifico Auto Group, Eastern Auto Parts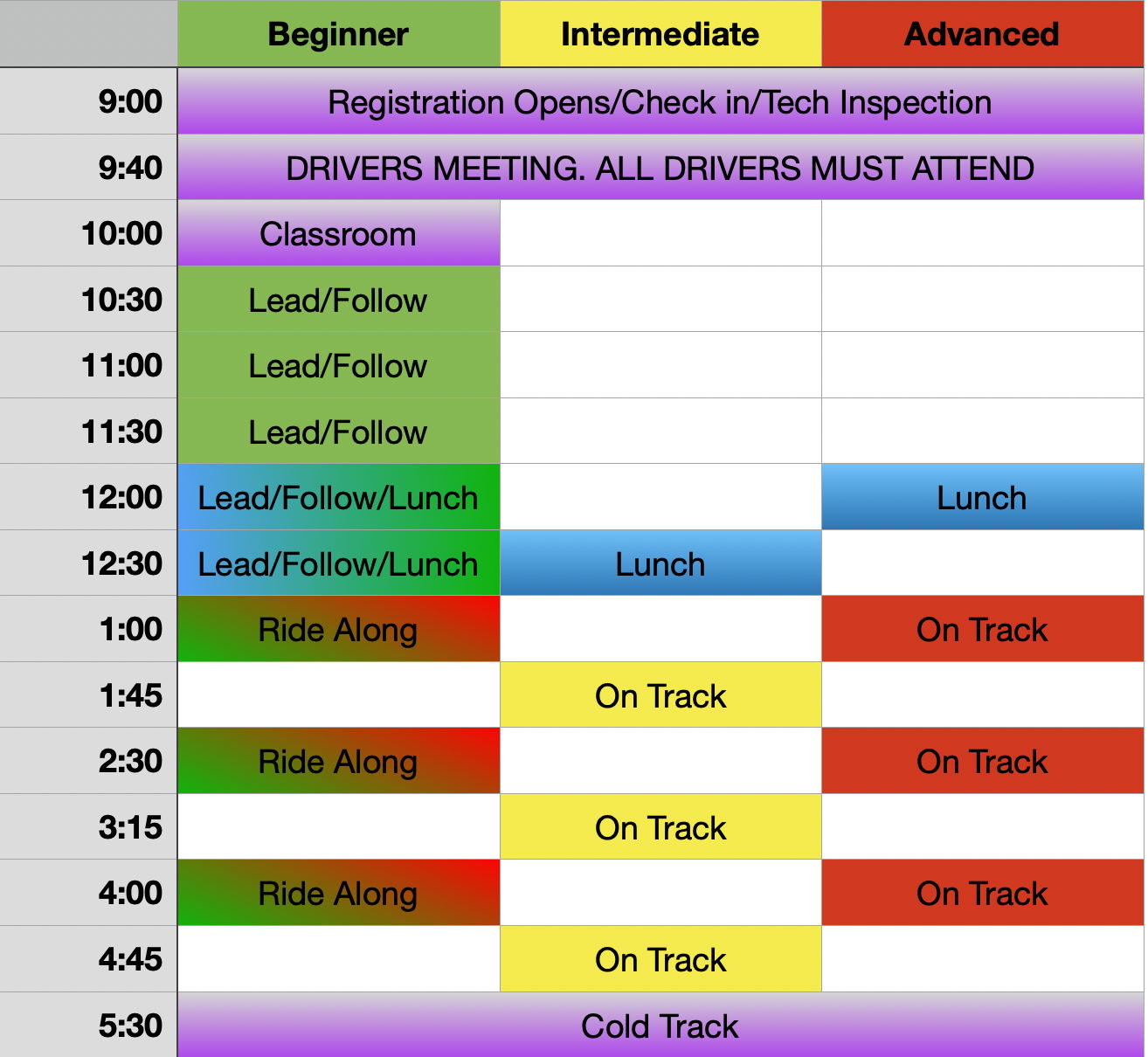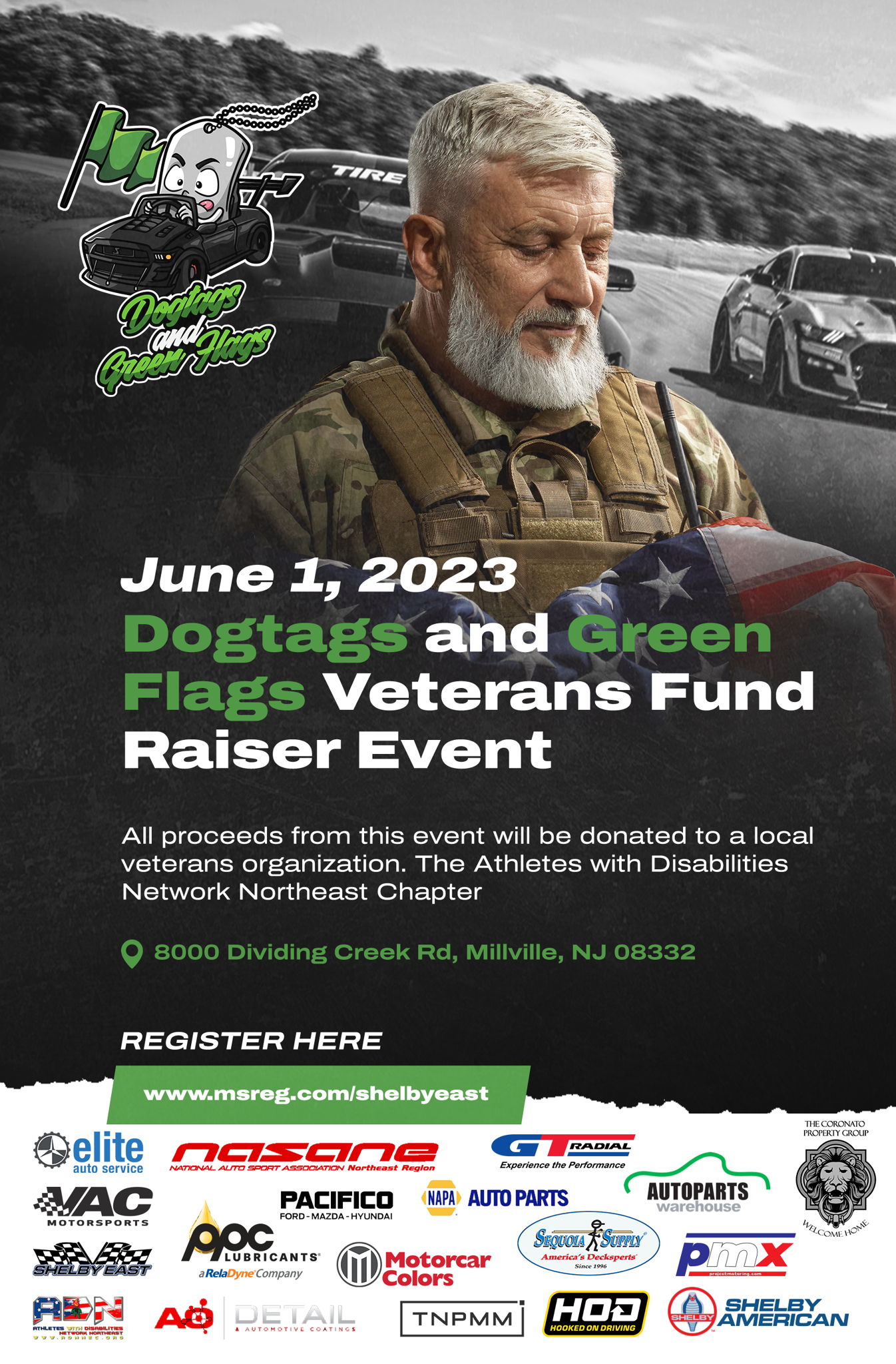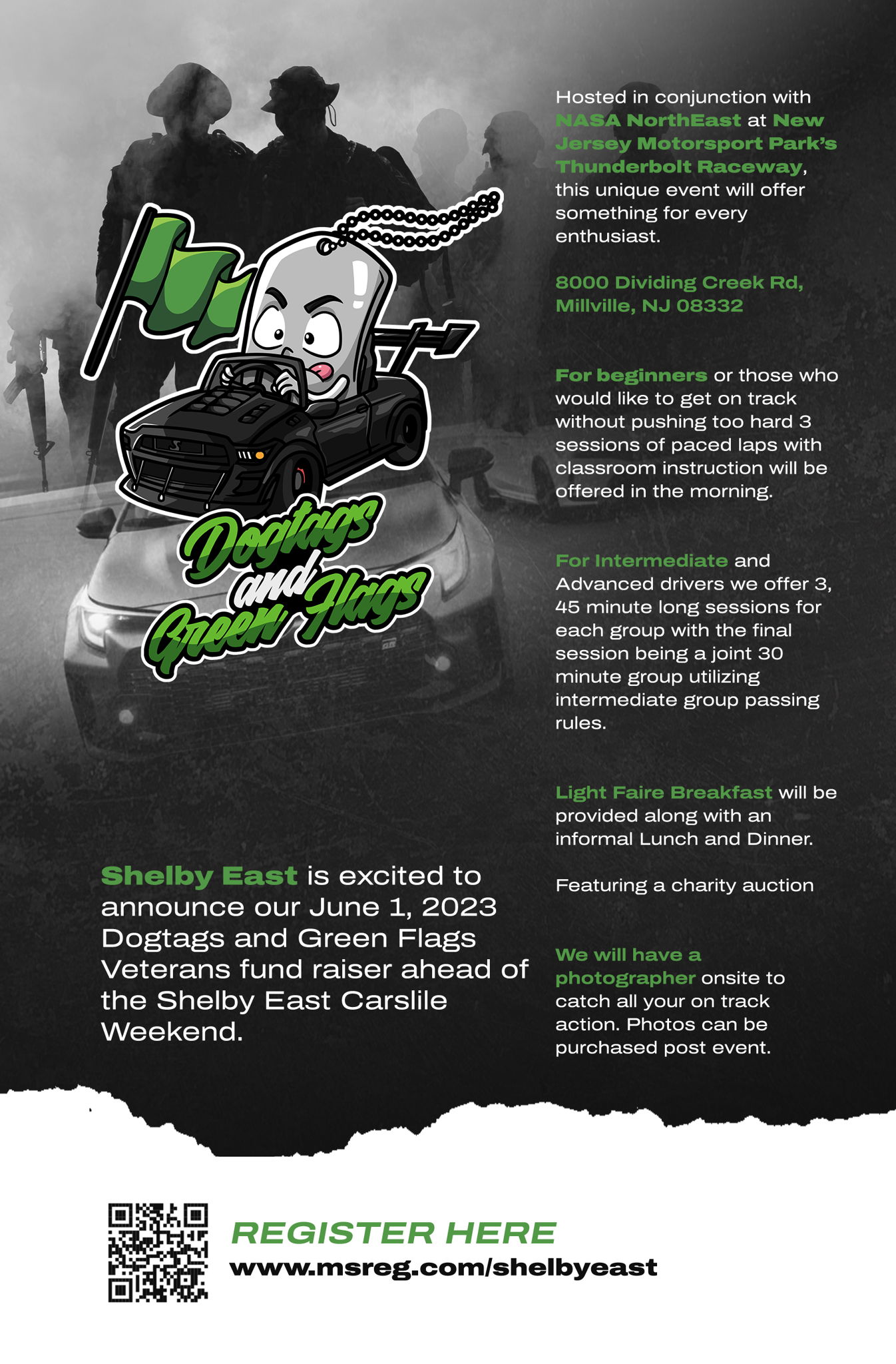 Event requirements
Please remember to fill out the self-tech form as well as check your tires. No tires with a date code older than 5 years will be allowed on track. If you are unsure how to check please click HERE. If you need lodging please check NJMP's lodging info HERE. All helmets must be SA2015 or newer. Convertibles must be in accordance with NASA and NJMP's convertible policies. HANS/HYBRYD systems are not mandatory but are strongly encouraged for all HPDE sessions.
For any other questions please feel free to email Solomon@tnpmm.com
See you on track!
NJMP Thunderbolt
Millville, NJ