Fri, Oct 14 - Sun, Oct 16, 2022
DelVal Lightning Club Race sponsored by Otto's BMW
NJMP Lightning
About this event
BMW CCA - Delaware Valley Chapter Club Race event presented by Otto's BMW
Join us October 14th through 16th, 2022 at New Jersey Motorsports Park - Lightning Course for the Delaware Valley Chapter BMW CCA Club Race sponsored by Otto's BMW. This page is for BMW CCA CLUB RACER registration ONLY. Registration is limited to 48 vehicles.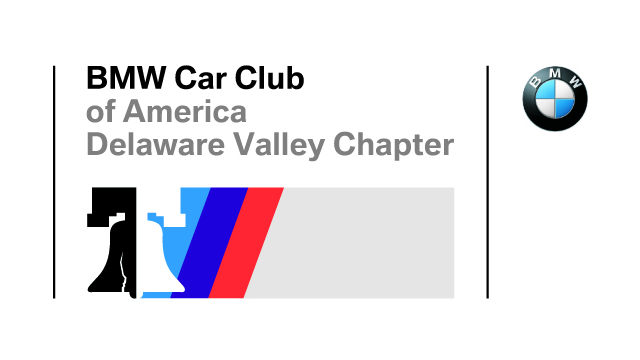 When: Friday October 14 - Sunday October 16
Where: New Jersey Motorsports Park/ Lightning Course
Cost for Saturday/Sunday: $750.00 per car for three days of racing! $50 discount if you register by August 31st!
This event includes an enduro. Co-driver cost is $50 and can be selected on the registration page.
Your vehicle must comply with the BMW CCA Club Racing safety requirements. For most race cars, in addition to the sanctioning body safety requirements: (i) the fire suppression system must be a mounted system and should include external actuation in addition to driver actuation, and (ii) there must be a center net. Race cars must meet all the BMW CCA Club Racing rules, please see: https://bmwccaclubracing.com/wp-content/uploads/2022/05/BMW-CCA-Club-Racing-Rules.pdf Vehicles are also required to display the Tire Rack windshield banner. The banner can be obtained at the track on the evening before the event.
Event requirements
Event Requirements
Registration ends Friday, October 14th at 11:59 PM EDT
Event Requirements
Participants must possess a valid BMW CCA Club Racing or Guest Racer license. https://bmwccaclubracing.com/wp-content/uploads/2022/02/licensing_Policy-Feb-2022.pdf
All racers must conform to BMW CCA Club Racing Tech and Safety requirements.
BMW CCA Club Racing Decal requirements can be confirmed here: https://bmwccaclubracing.com/decal-requirements/
Any damage caused to the paddock or track, including safety barriers, is the responsibility of the participant. Note that the track may collect payment on-site.
DelVal BMW CCA does not allow convertibles of any kind for its races. Spec Miatas are acceptable if they have a full roll-cage, permanently attached hard-top and current SCCA log book. They must also comply with all vehicle Technical Inspection requirements.
When you are ready to register, click REGISTER NOW.
NJMP Lightning
Millville, NJ
BMW CCA - Club Racing - Delaware Valley Chapter