About this event

Dearborn Invasion 2 - Together Again
In recognition of Shelby GT350's & GT500's together in dealer showrooms later this year for the first time since 1970, Team Shelby is celebrating its return to the Motor City August 13th-18th!  Our Team Shelby "Dearborn Invasion 2 - Together Again!" will include thrilling track time, special tours, parties, VIP packages and participation in the world-famous Woodward Dream Cruise as we honor the return of the Ford Shelby GT500. This year, we have made concertive effort to keep the event fun and affordable for the entire family. And yes, all events are kid friendly.
Track Time!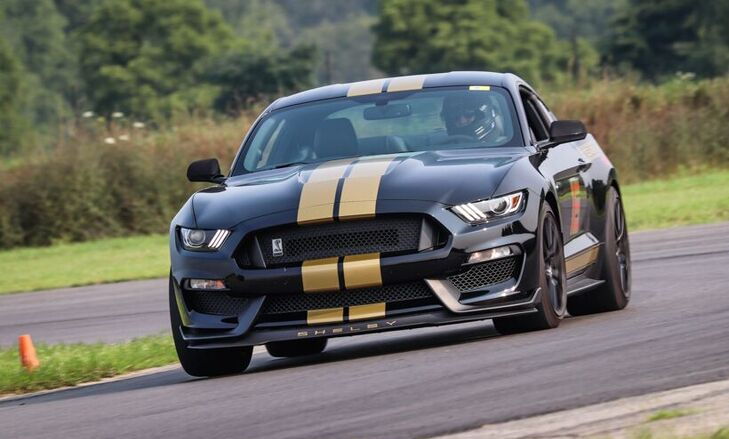 2019 Team Shelby "Dearborn Invasion" will start at Gingerman Raceway in South Haven MI on Tuesday & Wednesday, August 13th & 14th.  Over those two days, drivers can enjoy high speed track time during the Mohawk Track Experience program.  You can take laps on a very forgiving racetrack as you test your car and skills.  New driver?  No problem, there will be classroom instruction and instructors to assist.
This year, Team Shelby - Great Lakes Region is a participating sponsor in the track event.  As such, we have a very limited number of special VIP Track Packages that will be available to the first 5 registrants that sign up for both the Gingerman & Dearborn events in a combined package!  Package includes two full track days, plus all events in the Dearbon area over the following three days.
If you are not able to get one of the VIP packages, or just want run one of the two track days, you can register for only the track portion at
http://mowhawktrackexperience.com
The Motor City Experience
August 15th
Our Motor City Experience this year starts west of Dearborn, in Jackson, MI.  Thursday morning, August 15th, we will meet at a designated area immediately off the exit from I-94.  We will then caravan to William Deary's extensive private collection of Shelby vehicles & memorabilia - The Carroll Collection! 
WATSON RACING
Since 1987, Watson Engineering, Inc. has worked with Ford Performance Racing on a variety of parts and assembly for prototype and production vehicles. Through the years, it sparked and connected the lifestyle that the Watson's have with cars, racing, and thrills We have the oportuity to tour the facilities that have prouced many significant Ford Race vehicles over the years. Cobra Jet, Boss S and R to name a few, all at the Watson Stables.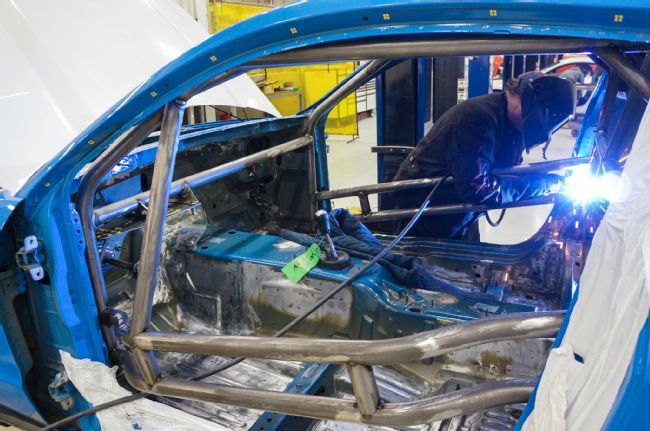 The Berardi
After our stop at Watson, we will head north to the Mike Berardi Collection of at least special 63 Mustangs (it's constantly growing!) & hear of the stories behind them from someone directly involved with a career inside Ford!  Mike and Sue not only show thier cars, they track them and Drive them, although no all at once :)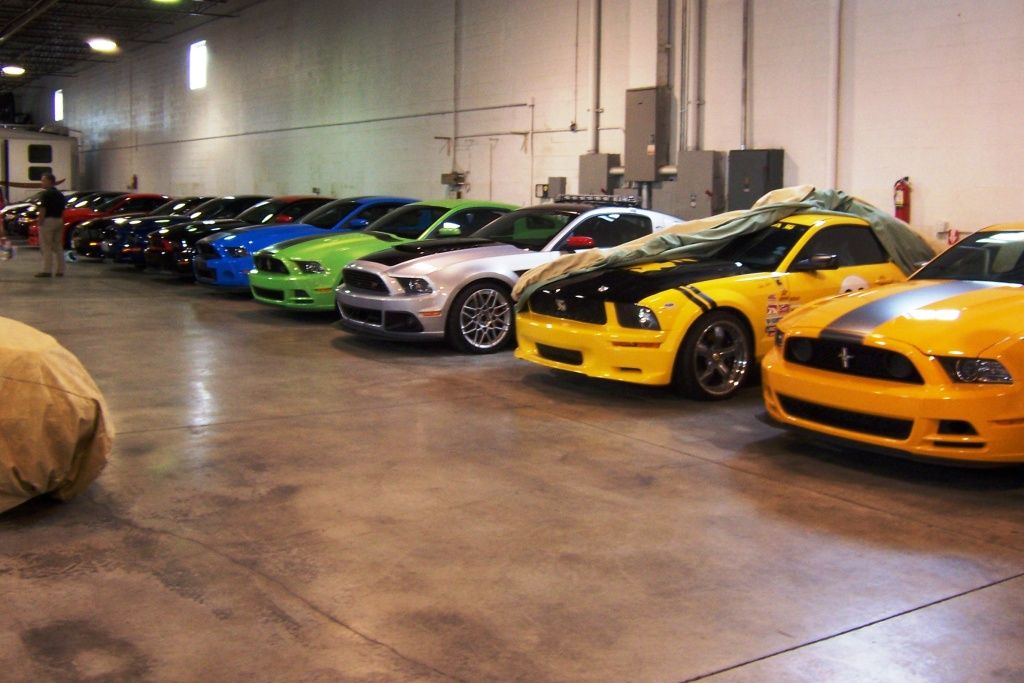 Thursday evening, we have set aside some rest and recovery time. Spend time with friends or loved ones. Take a tour of the local area, explore some of the local cuisine (we will have a few suggestions from or local group) , Or, you can just relax at the hotel pool, hot tub or hang in the beautiful lounge area. Either way, rest up because tomorrow will test your stamina.                 
Host Hotel:
Speaking of the host Hotel, Team Shelby has secured a block of 30 rooms at a very special discount at the Double Tree Inn off of the Southfield Expressway, The newly renovated DoubleTree by Hilton Hotel Detroit-Dearborn, located minutes from Dearborn and Detroit, is designed for travelers. The hotel is in the TripAdvisor Hall of Fame for receiving outstanding traveler reviews 5 years in a row. Ther friendly staff will greet you with our signature DoubleTree chocolate chip cookie on arrival. WAIT!  Did someone say cookies?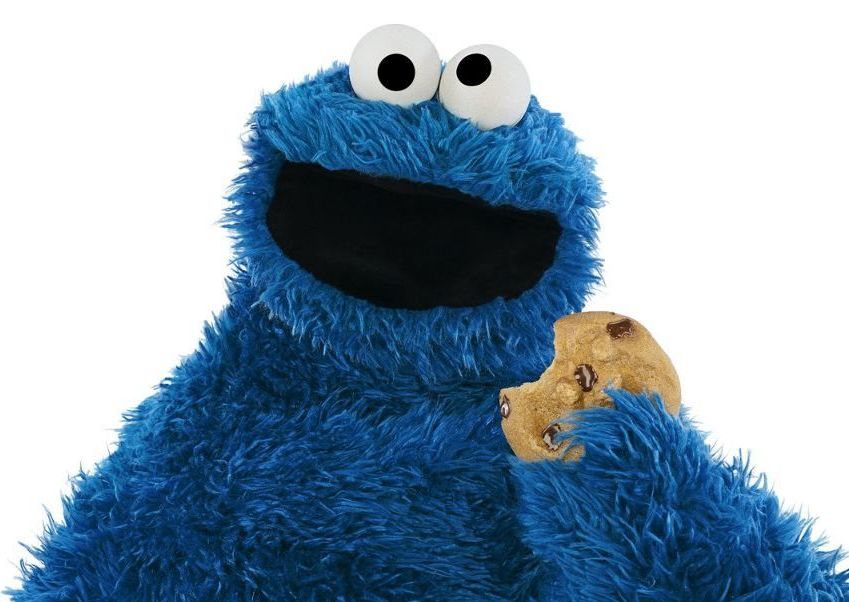 When you arrive at the hotel, you will be greeted by a display of both vintage & modern GT350's & GT500's!
Our group rate of $119 is a very good deal for us!  (Compares to standard price of $165-175 or more for most rooms at their site, or the hotels.com special price of $132, for reference.) The group code is SHI and group name is Shelby Invasion. 
Booking:
http://doubletree.hilton.com/en/dt/groups/personalized/D/DTTDBDT-SHI-20190815/index.jhtml
Hotel Information:
https://doubletree3.hilton.com/en/hotels/michigan/doubletree-by-hilton-hotel-detroit-dearborn-DTTDBDT/index.html?SEO_id=GMB-DT-DTTDBDT
Directions and Maps:
https://doubletree3.hilton.com/en/hotels/michigan/doubletree-by-hilton-hotel-detroit-dearborn-DTTDBDT/maps-directions/index.html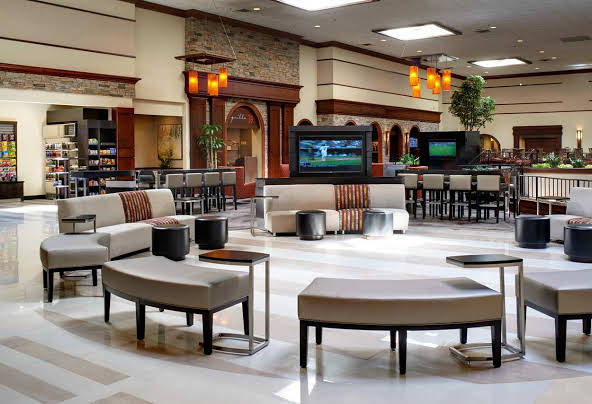 Doubletree Inn in Dearborn
5801 Southfield Fwy, Detroit MI 48228
TEL: 1-313-336-3340
FAX: 1-313-336-7037
Friday, August 16th
Last year we had our banquet at the Henry Ford Museum. Our intention was to have the group be able to browse before and after dinner. Well, because of the significance of the event, we did not have the time to actually see all the Museum has to offer. So, we return this year for that specific purpose. Due to it's massive size & exhibits, plan on almost all day there.  Just a few of the new or updated exhibits that will be there during our visit, is a limited run Star Trek exhibit of many of the props used in the original series, & an updated Motorsports display section.  We plan to secure special parking for Team Shelby members. If you find you have some extra time, there are other options (Rouge Plant Tour Experience, Automotive Hall of Fame), The Greenfield Village you can do on your own.  But whatever you do, dont be late for dinner or, risk being a suspect in a murder.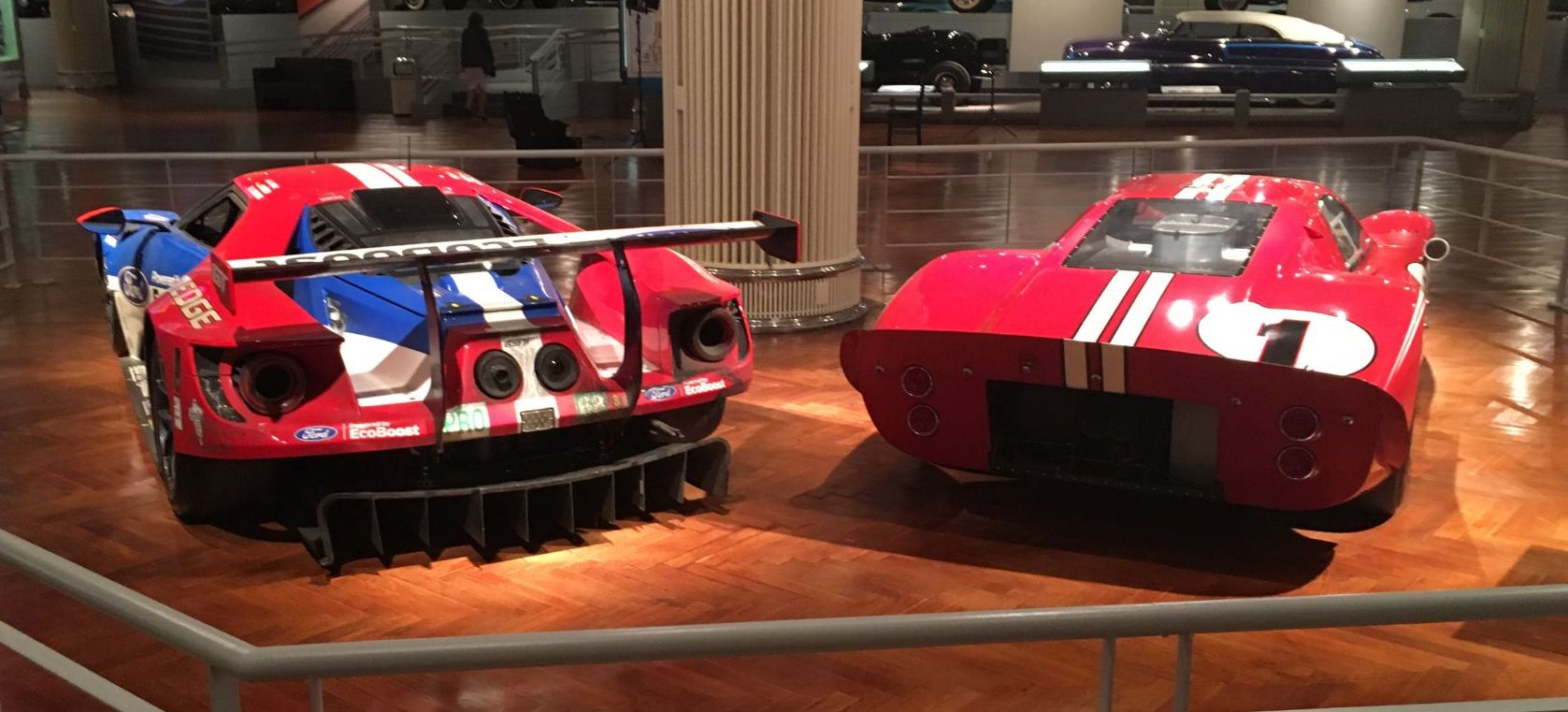 Who Done IT!
We will enjoy exceptional 5-star dinner service on the Murder Mystery Dinner Train. The Old Road Dinner Train is truly one-of-a-kind, as the longest continuously operating dinner train in North America. The collection of vintage railcars from the 1930s-1950's are reminiscent of a bygone era of elegant travel and fine dining on the rails, and create that perfect atmosphere for our special night out. As the oldest railroad west of the Allegheny Mountains, we will share in a piece of history that began in 1836, before Michigan was a state! Enjoy as you look out the window at the same view as railroaders nearly two centuries ago. The same wonder and excitement that those pioneers felt back then will be felt by your own family as you treat yourselves to a ride these historic rails. All aboard! And before you ask, we are not taking nominations for the unfortunate soul who will meet his/her demise.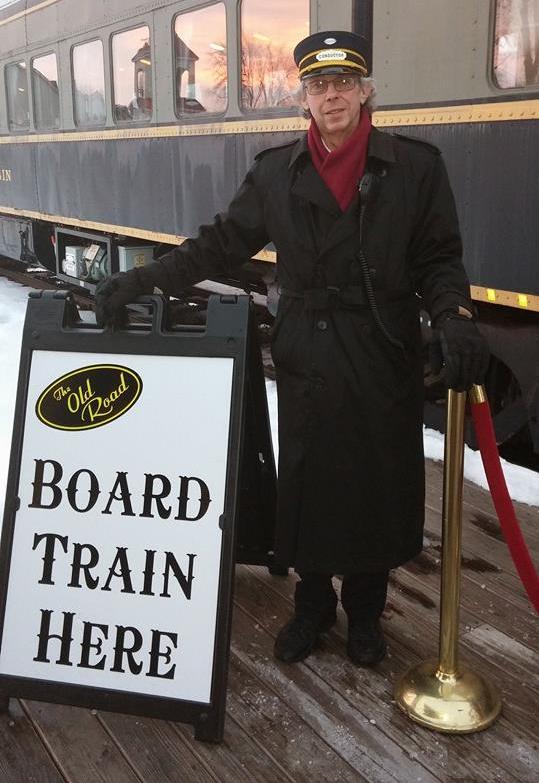 Saturday, August 17th
In August 1995, Nelson House and a group of volunteers looked to relive and recreate the nostalgic heydays of the 50s and 60s, when youth, music and Motor City steel roamed Woodward Avenue, America's first highway. That year, 250,000 people participated—nearly ten times the number expected. The rest, as they say, is history.
Today, the Woodward Dream Cruise is the world's largest one-day automotive event, drawing 1.5 million people and 40,000 classic cars each year from around the globe—from as far away as New Zealand, Australia, Japan and the former Soviet Union. North American cruisers from California, Georgia, Canada and all points in between caravan to Metro Detroit to participate in what has become, for many, an annual rite of summer.
 Team Shelby will have our own special parking along Mustang Alley in Ferndale where we will be joined by Shelby American and the Shelby Merchandise trailer. If our location permits, we would like to do a planned trip up Woodward and cruise it as a group. Three wide and How deep can we go?

Team Shelby Display from 2018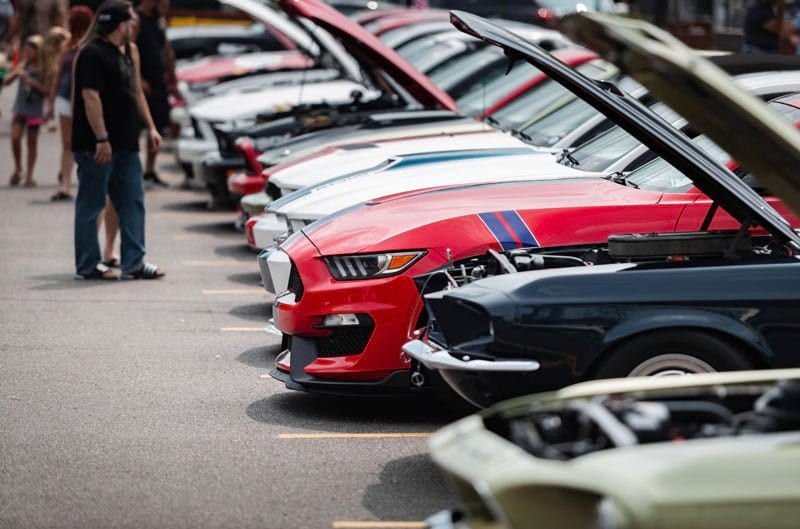 For those sticking around on Sunday, August 18th, you can attend MOCSEM's Mustang Memories car show at Ford World Headquarters, on your own (not a club event). But well worth checking out.
http://www.mocsem.com/events/documents/Mustang%20Memories%202019%20Show%20Flyer.pdf
Event requirements
Team Shelby members please insert your Team Shelby membership number. Non Team Shelby members will receive a one year membership after registration at this event.  For $25 bucks you can be wearing a official Dearborn Invasion tee shirt.  
If you are a Henry Ford Member we will credit you $19.95. Please make that selection when registering.
Woodward Dream Cruise
Ferndale, MI