DafanZ TrackTime4Cars(TT4C) Pocono N & SE 5/30-31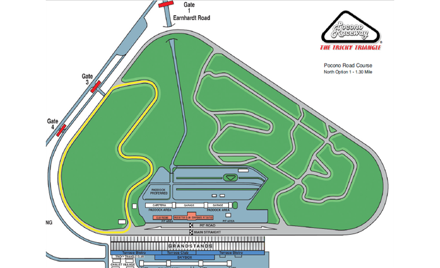 Track Time 4 Cars
Saturday, May 30 — Sunday, May 31, 2020
Pocono Raceway
,
Long Pond

,

PA
Saturday 5/30 Pocono South-East Road Course
Sunday 5/31 Pocono North
Track Time 4 Cars (TT4C) is now a part of DafanZ Motorsports! We are passionate about providing the most exhilarating motorsports experience. 
We bring you Seven 20-minute Sessions each day.
2020 DafanZ Track Time Members receive up to $50 off per day.
Pricing for Weekend (Sat + Sun)
Member: $450(S/Su)
Guests: $550(S/Su)
Pricing Per Day:
Member: $250(S/Su)
Guests: $300(S/Su)
Other applicable fees:
Post-entry fee: $40/day within 10 days prior to the event
Walk-in fee: $20
Additional Event Options:
Event Fee Protection: $30 (100% credit for Members, $75% credit for Guests)
Coaching: FREE (sign up at registration and sign in at driver's meeting)
Additional Driver: $100
PLEASE READ OUR CANCELLATION POLICY CAREFULLY
FURTHER DETAILS AND TECH REQUIREMENTS ARE ON THE NEXT PAGE
For full details, please visit DafanZTrackTime.com