About this event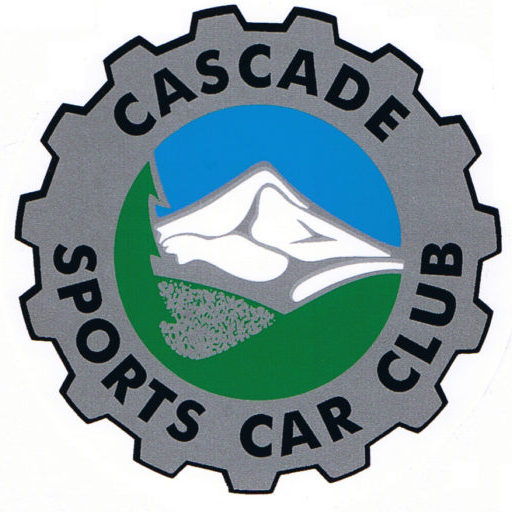 Cascade Sports Car Club is now offering Gift Certificates for our HPDE and Driver's Training events. Surprise a loved one! Upon purchase, you will be sent a discount code that the recipient can use to redeem their gift certificate amount.
Our track days give you the opportunity to drive on a real racetrack. Whether your car is a daily driver or a fully prepared race car, whether you're a first time novice student wanting to become a better driver or a seasoned race driver looking for some seat time to shake down your car before a race, we've got you covered.
Our Driver's Training program includes a "ground school" where you'll have professional instruction in the dynamics of cars and car control. You'll learn about contact patch, weight transfer, and all of the physics of a car in motion that keep you in control. Throughout the ground school sessions, you'll put that knowledge to use with our expert staff of in-car instructors on the race track at Portland International Raceway. You'll learn at your own pace and gradually work your way up to more challenging speeds.
We also offer High Performance Driving Events (HPDEs) that are a club day environment where the goal is to enjoy a day at the race track driving fast and safe with friends and other enthusiasts who share your same passion. Flow in this group is excellent with the more experienced drivers! (Must have verifiable prior track day experience to participate in our HPDE run groups.)
For event information and FAQ's, CLICK HERE to read our HPDE Information Packet. You'll find answers to many common questions about run groups, how the days are scheduled and the best place for you to start on one of our fun and informative events.
Please email us at trackdayhpde@cascadesportscarclub.org if you have any questions regarding our program.
Event requirements
Gift Certificate expires five years from issue date.
You will receive a digital gift certificate that will be e-mailed to you at the address you have on file, or to an email address you input during the registration process within 48 hours.
Portland Int'l Raceway
Portland, OR
Download track map
Watch a video tour/lap
Buy virtual track walk
Cascade Sports Car Club - Driver Education