About this event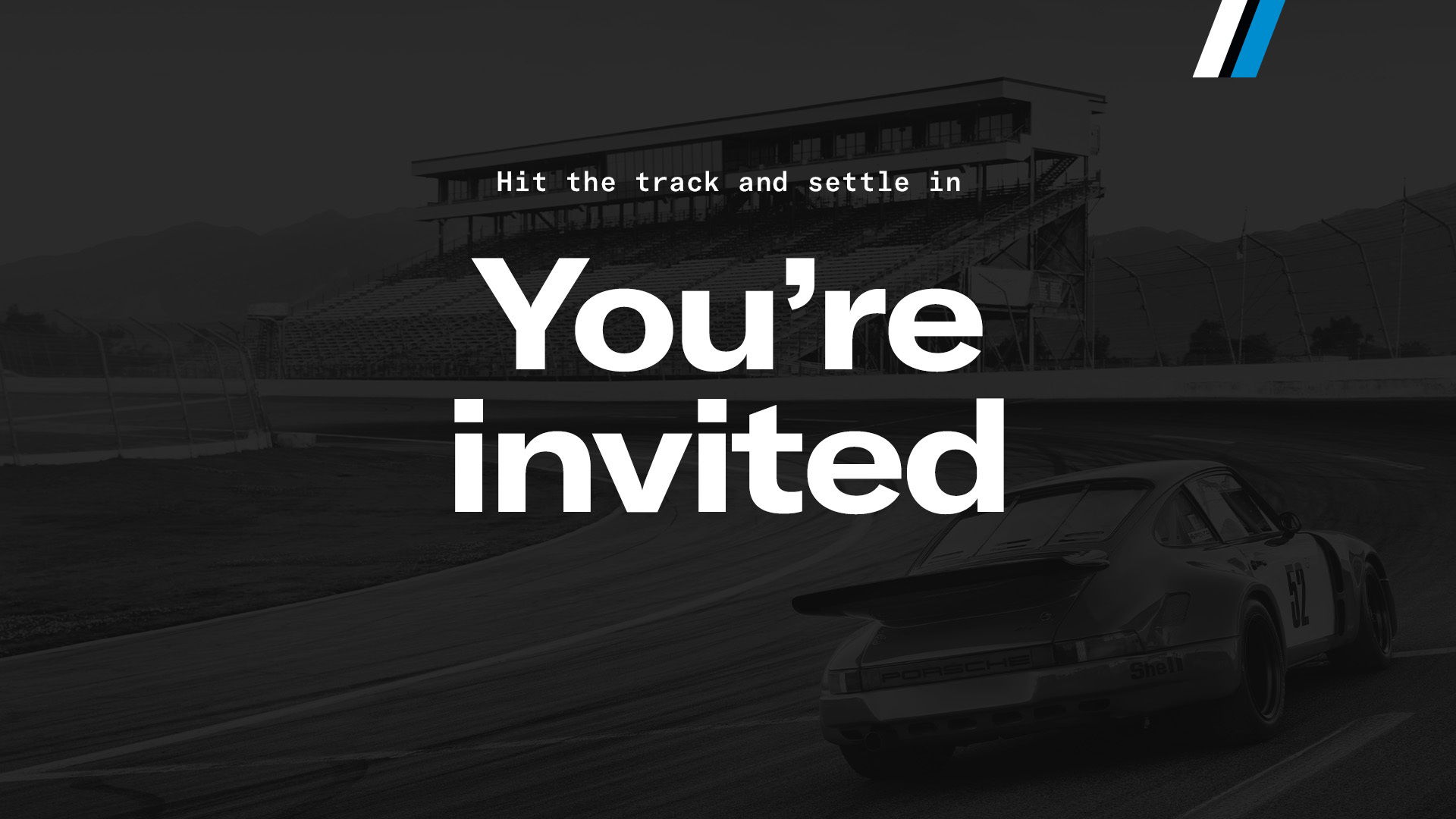 SATURDAY, JUNE 11th // 8:30AM - 5:00PM
CLUB TRACK DAY AT AUTOBAHN COUNTRY CLUB
Autobahn Country Club
3795 Centerpoint Way
Joliet, IL 60436
Ready to hit the track?
We're hooking you up with a day of driving fast, having fun and making memories to last a lifetime. Sit back and enjoy the ride. We'll be hitting the North Track.
All experience levels welcome
Hagerty Track Days are available for beginner, intermediate and advanced drivers. Enjoy three 20-minute sessions on the track per run group.
We will no longer be splitting the day into two sessions. We will now be running the track all day with no splits. Please see below schedule for arrival time and rough track operation times.
THE SCHEDULE FOR THE DAY IS AS FOLLOWS, WE WILL HIT AS MANY SESSIONS ON THE TRACK AS WE CAN:
7:00AM – 8:00AM | Attendees Arrive/Check-in (Concessions open at 8AM for breakfast)
8:00AM – 9:00AM | Mandatory Chalk Talk
9:00AM – 12:00PM | Track is hot
12:00PM -1:00PM | Lunch Break (concessions open)
1:00PM – 5:00PM | Track is hot
5:00PM | Event Ends
On-site breakfast and lunch options available.
Pricing
All ticket types are limited in quantity and only available while supplies last.

Hagerty Drivers Club® Member Price: $200*
General Admission: $250
Last Call Registration: $300

Track Days tend to sell out. Register now!
*Not a Hagerty Drivers Club® member yet? Starting at $70/year, the cost of membership pays for itself with this one event. Plus, you'll receive a ton of other great benefits, like a subscription to the award-winning Hagerty Drivers Club magazine, exclusive automotive offers, members-only events and experiences, and more.
Learn more and join the club today at hagerty.com/drivers-club
Event requirements
In order to register, please RSVP by June 10, 2022 . Spots are limited for this event.
Participant Eligibility: Participants for on track activities must possess a valid, full driver's license and be over 18 years of age. We do not allow passengers in vehicle during our track days.
Current helmet requirement is either SA2015 or later, SFI with an SFI 31.1 sticker, FIA standard 8860-2015 or later. There will be a limited number of helmets to rent at Autobahn Country Club. Rental is $35/day with a valid drivers license as a deposit. For more information about helmets, helmet designs, ratings, etc., go to the following Snell Foundation link and look over the history of the motorsports helmet and other valuable information. This is especially useful information if you're considering purchasing a new helmet.
Snell Foundation Link: http://www.smf.org/helmetfaq#aWhySnellHelmet
Vehicle Eligibility: Hagerty Track Day events are open to street legal vehicles, track prepared street vehicles, and dedicated track cars with safety equipment equal to or greater than that of a production street vehicle. All vehicles must be in good mechanical repair, free of leaks, have functioning brake lights, adequate tires and brakes. SUVs, Mini Vans, Trucks, etc. are typically not allowed to participate. For more information about vehicle eligibility, please contact us directly.
Clothing: Closed toe shoes, long pants, long sleeves. You may bring shorts and short sleeves to change in and out of depending on the weather.
Insurance: Racing and performance driving events are generally excluded by collector car policies. Contact your insurance agent to discuss HPDE or Track Day coverage for this event. Hagerty does offer HPDE coverage. Click here to learn more.
Notice of Film and Recording: Hagerty will be filming or recording during the event. By participating in the event, you acknowledge that you have been informed that you may be photographed, filmed, or otherwise recorded for Hagerty advertising purposes. If you do not wish to be photographed or recorded during the event, please let Hagerty know at the time of event registration.
Covid-19 considerations: In following state orders, we'll be following State guidelines. Rest assured we will be ensuring cleanliness and safety throughout every aspect of the evening. Thanks for your help in keeping this event safe and healthy!
Autobahn Country Club
Joliet, IL
Download track map
Watch a video tour/lap