Chicago Region SCCA Autobahn Full Course - Event 1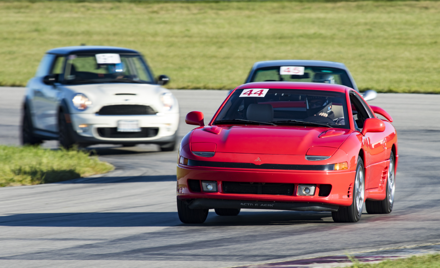 SCCA - Chicago Region - Track Events
Saturday, May 9, 2020
Autobahn Country Club
,
Joliet

,

IL
Autobahn Full Course Saturday Track Event
Important COVID-19 note: If for any reason we are unable to hold this event and we (SCCA and/or Autobahn CC) have to cancel it (for example: extension of the "Shelter in Place" order), your credit card will not be charged.

SCCA Chicago Region is starting the season right with a Saturday evening driving event on the full course at Autobahn Country Club.
Event Date:   May 9
On-track activities begin:   4:30 p.m. - Early start due to time of sunset
Fee:   $185 online registration for SCCA members - Save $15 vs. nonmember price
          $200 nonmember online registration - includes SCCA weekend membership
The schedule calls for three groups running three on-track sessions of approximately 20 minutes each. For safety and everyone's enjoyment, drivers will be divided into run groups based on skill and experience. Run groups are: novice (0-2 track days), intermediate (3 to 5 track days) and advanced (6 or more track days). You may select your preferred run group during registration, but the registrar reserves the right to change your run group as needed.
Again this year: Track Touring
Track touring gives participants and guests the chance to drive low-speed, paced laps around the track.This is the time to take your guests for a ride! There is no charge. Track touring will be held midway through the event and will last about 15 minutes. Anyone 18 years old or older with a valid driver's license may drive in track touring. Sign up at the track for this option. There are a few requirements. Please read the bottom of the next page for the touring rules and requirements.