About this event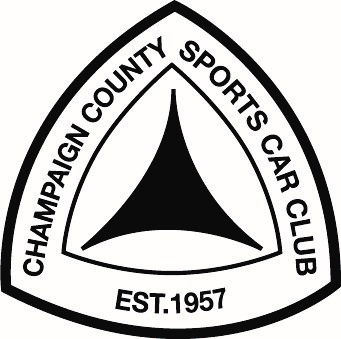 Membership Fees:
$20 for CCSCC Member - Adult
$10 for CCSCC Member - Spouse add on
$5 for CCSCC Member - Child add on
$10 for CCSCC Member - Adult after July Club Meeting
$5 for CCSCC Member - Spouse add on after July Club Meeting
$2.50 for CCSCC Member - Child add on after July Club Meeting
The spouse and child rates are meant as additions to a regular club membership and are not standalone prices. Prices are all reduced to half after the midway point of the season, but in order to receive seasonal points for events run and member event pricing, you must purchase a membership before the event begins.
IMPORTANT: PLEASE MAKE SURE THE SPOUSE OR CHILD ACCOUNTS ARE SUBSCRIBED/FOLLOWING CHAMPAIGN COUNTY SPORTS CAR CLUB AS WE MUST ADD THESE MEMBERSHIPS MANUALLY.
IF THE CHILD OR SPOUSE ACCOUNT IS A SUBACCOUNT, IT CAN BE FOUND UNDER MY ACCOUNTS -> THE CHILD OR SPOUSE PROFILE -> MEMBERSHIPS. IF CHAMPAIGN COUNTY DOES NOT SHOW UP LIKE IN THE PHOTO BELOW, PLEASE ADD IT TO THE CHILD OR SPOUSE ACCOUNT SO WE CAN GIVE THEM THEIR SEASON MEMBERSHIP.

IF THE CHILD OR SPOUSE ACCOUNT IS A SEPERATE MSREG ACCOUNT, THEY WILL HAVE TO SUBSCRIBE/FOLLOW CCSCC ON THEIR OWN BEFORE WE CAN GIVE THEM THE SEASON MEMBERSHIP. OTHERWISE WE WILL NOT BE ABLE TO SEE THEIR ACCOUNT ON OUR END AND APPLY THE SEASONAL MEMBERSHIP UNTIL THEY REGISTER FOR AN EVENT.
Champaign County Sports Car Club
Champaign, IL
Champaign County Sports Car Club
More events from this organizer