About this event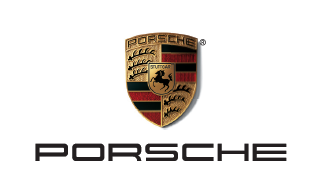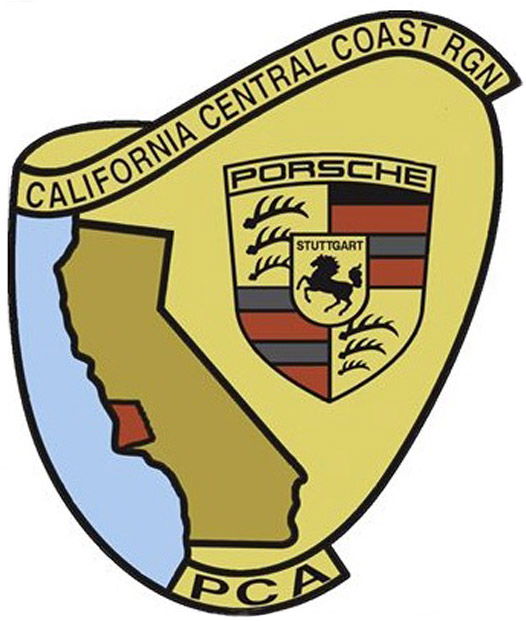 Porsche Santa Barbara and SGS Independent Porsche Care presents the
California Central Coast Region - Porsche Club of America
Autocross School
The California Central Coast Region of The Porsche Club of America (CCCR-PCA) is holding an Autocross School on Saturday, April 15, 2023. Entry will be limited to 30 students. The Ground School will begin at 8:00 a.m. at the Santa Maria Airport Administration Office, which is located on 3217 Terminal Dr., Santa Maria, CA 93455. Parking in rear of building.
Click HERE for information about a nearby hotel.
The agenda for the day begins with a sit-down instruction session for about 90 minutes to discuss the basics of autocross. We then will proceed to the Santa Maria Airport autocross track where we will conduct tech inspection. After tech inspection we will have three driving exercises: Braking, Slalom, and a Skid Pad Exercise. You will be assigned to a group for these exercises. Each driver will run the exercises several times. All participants will be assigned a driving instructor for the day. After completion of the 3 exercises, we will set up the track and take a few runs with your instructor.
The Porsche Club of America (PCA) has determined that Regions may follow local county and city Covid mandates. Currently, we will allow students and instructors to ride in the same car without proof of vaccination. But either students or instructors may determine their own health protocols by agreement between persons paired. You will able to contact your assigned instructor before the school event to discuss your vaccination status.
Again, sign-up early as we expect the Autocross School will fill up fast! It is limited to the first 30 students.
A regular autocross, Teststrecke #57, will be held on Sunday, April 16, 2023. This will be a separate event. You must register separately on this website.
Registration for the Autocross School is $70 for PCA Members and $80 for Non-PCA Members.
Everyone may register for the autocross school beginning on March 1, 2023 beginning at 00:01 a.m.
Waitlist
If the event is full, you will be put on a waitlist and you will not be charged until you accept an opening. If an opening occurs, all people on the waitlist will be notified that there is an opening. From that point on, it will be first-come, first-served for filling the vacancy, so if you want in, make sure you monitor your emails.
What is Autocross?
An autocross is an all forward gear competitive driving event in which one vehicle at a time is timed for one lap on a clearly defined closed course on a hard surface with a defined start and finish line. An autocross is run in lower gears (typically 2nd) with an emphasis on handling and agility rather than speed and power. An autocross is not wheel-to-wheel racing, a time trial or a gymkhana. More than one vehicle can be on the course at the same time as long as vehicles do not run in proximity to each other and workers are not put at risk. There can be official timing of each lap with appropriate penalties for course deviations and awards can be given for finishing positions in class and/or overall.
Airport Entry
Our agreement with the airport does not allow us to enter the track or leave the track from the Jet Center. The only entry/exit is the gate at the north end of S. Blosser Road, near the Jet Center. If you are late, you can try calling 805-459-7416, but we will be busy and may not hear your call right away.

If you ignore this, you may be asked to leave the airport and may not be allowed to return to this or future events.
Junior Participant Program (JPP)
The Junior Participation Program (JPP) is intended to encourage families to become and stay more involved with PCA, as well as strengthening a long-term connection between 16/17-year old sons, daughters and other specified relations of PCA members and to encourage their future participation in the Club. Once these sons, daughters or other relatives become 18, they will be able to join PCA as a full member.
The JPP allows the fully licensed sons, daughters, nephews, nieces, step-children or grandchildren of PCA members to participate in driving events, such as autocross, autocross schools, rally and gymkhanas.
The parent or legal guardian of the JPP entrant does not have to be a Club member, IF the uncle, aunt, grandparent or step-parent is a Club member. This relative, who is a Club member, as well as a parent or legal guardian, must also be in attendance at the event, along with the JPP entrant.
BOTH parents or legal guardian(s) must be present at the event to sign the "Waiver and Release of Liability and Indemnity Agreement for Minors in Restricted Areas, Driving or Riding". If both parents will not be present at the event, a notarized waiver of the parent not in attendance must be provided. The JPP entrant must sign the "Minor's Assumption of Risk Acknowledgment" form. Contact concourschuck@gmail.com with any questions.
Minors and Spectators
Spectators or minors are not allowed at the airport autocross facility. If you have someone, over 18 years of age, that you wish to accompany you, they must sign up on MSR as a volunteer worker and be assigned a work station. This must be done before the close of registration. Do not show up at the gate and expect to get in without signing up like everyone else. NO EXCEPTIONS!
However, minors 16 years of age and younger may attend an autocross event as observers only, if the following conditions are met:
Both parents should sign the "Waiver and Release of Liability and Indemnity Agreement for Minors as Observers Only"; however, one parent /guardian is acceptable. Friends/other relatives are not acceptable.
Minors cannot be admitted to any "hot" or "restricted areas". This means the only area they are allowed in is the area of vehicle parking. Not grid, not near the track and no other place on the airport property, and they must wear an appropriate wrist band at all times.
The minor must be under the supervision of a parent or guardian at all times. If a minor is found to be not under direct supervision, you will be asked to leave. NO EXCUSES - NO EXCEPTIONS - PERIOD
Lunch
Lunch will not be provided. Be sure to bring your own food and drinks. No alchohol is permitted.
Event requirements
Event Requirements for autocross school:
The doors will open at 7:30 a.m. at at the Santa Maria Airport Administration Office, which is located on 3217 Terminal Dr., Santa Maria, CA 93455. Coffee and donuts will be available. The ground school will start promptly at 8:00 a.m. After the ground school, you will be escorted to the autocross track at the north end of South Blosser Road.
We highly recommend you bring a note pad and pen to take notes. You are allowed to record the ground school session if so desired.
You will be assigned an instructor for the track school.
There will be a dedicated time for lunch at the track.
Make sure you have everything you need for the track session, including enough fuel, as the gate will be closed until the conclusion of the event.
Click HERE for a map to the Santa Maria Airport.
Click HERE for a sample Tech Sheet.
This event is open to all Porsches and Non-Porsches.
For All Drivers
Clothing (Helmet, Shoes, etc.): All vehicle occupants while on course must wear an approved helmet.
Helmets built to Snell Foundation standards or other standards such as FIA 8860, SFI 31.1 and BS6658-
85 Type A-FR are approved for use. Approved helmets must be manufactured to the current rating or the
two most recent SA, M or K Snell ratings. For example, the current Snell SA standard is SA2020, therefore
helmets meeting SA2015, SA2020 are acceptable. Also, any helmet approved for PCA Club Racing is permitted. Footwear must be non-slip and NOT be open-toe or have heavy-duty soles such as those found on hiking shoes or work boots. We recommend a long sleeve cotton shirt, long cotton pants, thin rubber or leather soled shoes without lugs on the sole, cotton socks.
Check brakes, tire pressure (factory recommended), oil, etc. before arriving at facility. You are encouraged to run through our tech checklist before you arrive at the track to speed up the tech process.
All entrants are assigned to work in groups when they are not running. Depending on run sequence, this will include working after your run group has completed for the day.
If you are sharing a car with another driver, please let us know when you sign up. Please have your car numbers ready at tech. Each driver must have their unique assigned number.
Port-a-Potty's will be on site.
All auto-cross events are Rain or Shine events, unless there are safety problems.
If you have any questions about the autocross school or autocross, please contact the Autocross Director, Chuck Jennings at
concourschuck@gmail.com
Santa Maria, CA Airport
Santa Maria, CA
PCA - California Central Coast Region