About this event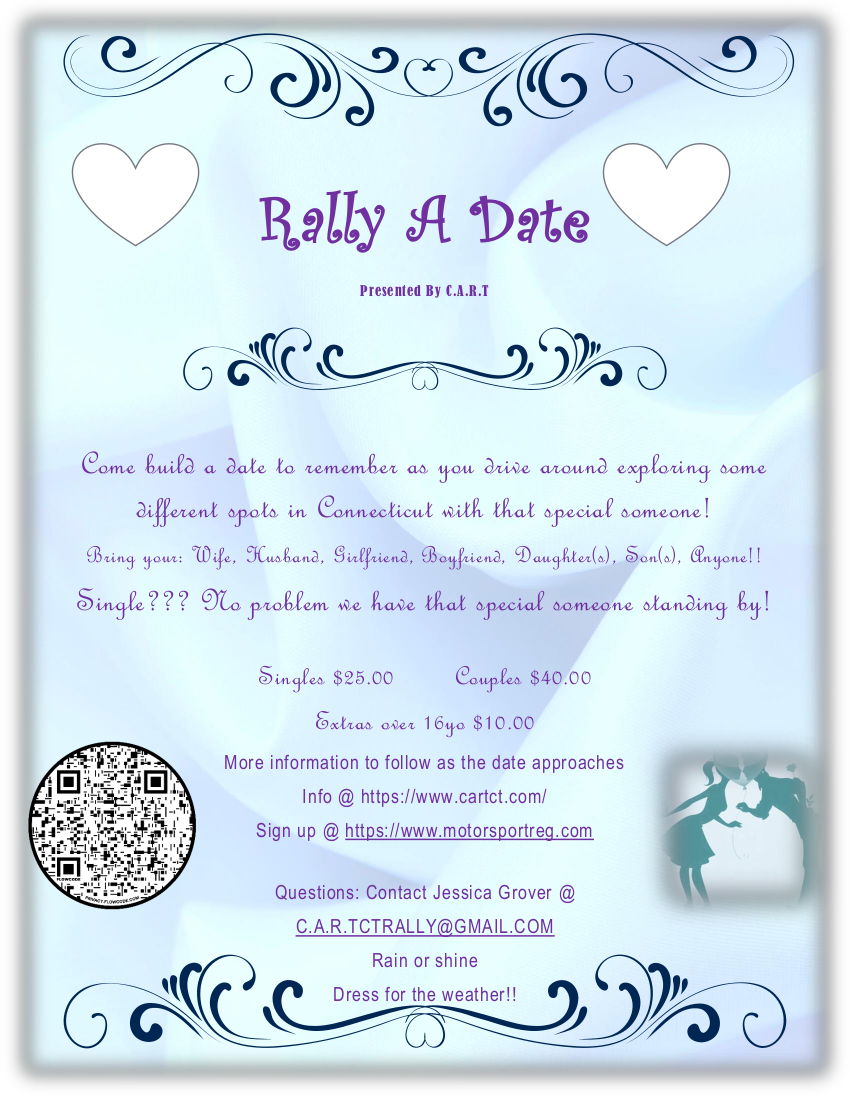 Event requirements
Valentines Day Rally is here!
Arrival: Arrive at the starting line in the Kohl's parking lot between 10AM-11AM
Time of the Rally: You will have from the time you leave (10-11AM) until 5PM
1. Be sure to bring appropriate tires and car for the event considering the weather.
2. There will be a set number of points that drivers will need to be present at with proof of a photo submitted to Jess at the end of the rally.
3. The end of the rally will be a club dinner
4. There will be a time limit for the rally so the dinner can take place
5. All road laws and signs must be obeyed. This is for distance not speed.
6. No GPS will be allowed. A printout of the area will be provided however mapping it with your phone is allowed. Dont cheat, remember its supposed ot be fun!
Kohl's Parking Lot
New Milford, CT
Connecticut Autocross & Rally Team
More events from this organizer