About this event
** Online pre-registration has closed! You can purchase spectator admission at the event (spectator parking is by the football field before Mansion Mall) and apply your vehicle. **
** This event was previously scheduled for October 29th but has been postponed to November 12th due to rain in the forecast. **
Welcome to 'Cars on the Lawn IV,' Cars & Caffe's curated automotive exhibition staged along the spectacular Mansion Mall in front of the historic ex-Vanderbilt mansion at Fairleigh Dickinson University's Florham Park Campus.
'Cars on the Lawn' celebrates specialty vehicles from yesterday and today, staged in a unique setting and in a relaxed environment. This is a non-judged event, and purely held to enjoy our passion for vintage, exotic and unique vehicles!
Join us on Sunday, November 12th from 9:00 AM - 12:00 Noon for 'Cars on the Lawn.'
Official address:
1 Mansion Mall, Madison, NJ 07940
Spectator parking:
Ferguson Recreation Center, Madison, NJ 07940 (parking lot is directly across the access road)
A portion of the event's proceeds benefit the Silberman Business School's Scholarship Program. Cars & Caffe is proud to support this fundraising initiative.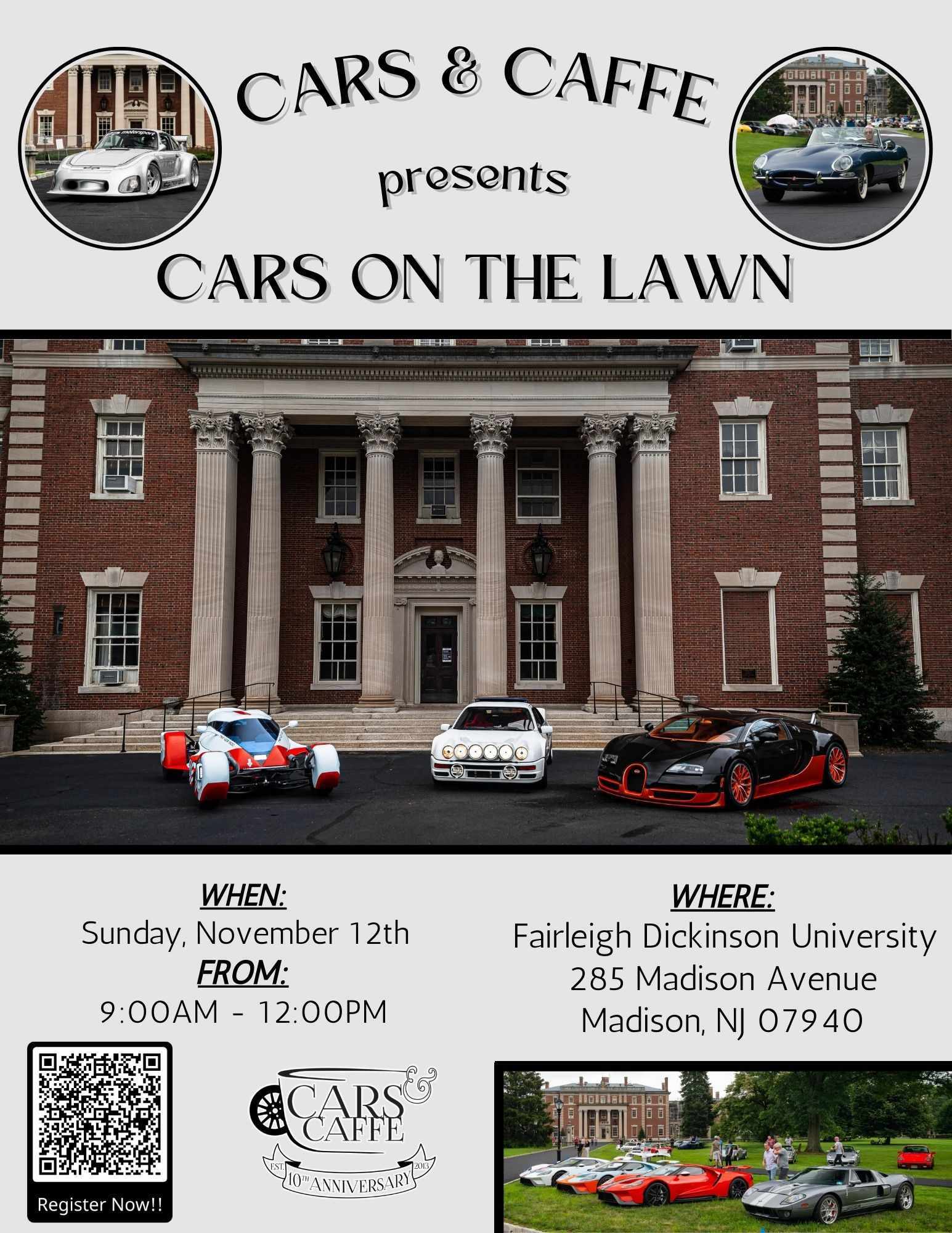 Florham Mansion
Madison, NJ