Caffeine and Octane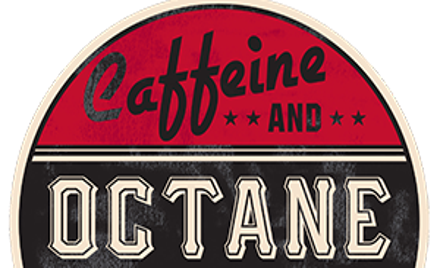 MBCA - Peachtree
Sunday, June 7, 2020
Perimeter Mall
,
Dunwoody

,

GA
We will be kicking off a Caffeine and Octane summer event with an array of convertible Mercedes Benz vehicles from the earliest to the latest models. We would like to display the finest examples our club has to offer.
At this event we hope to get every model and year across the production range, vehicles will places in order of year, model etc. – this will create a great display where the public will see the evolution of the SL's and other convertibles.
A vehicle info sheet will be prepared for every vehicle to be displayed on the windshield so please submit all pertinent information about your car
The C&O organizers have allotted us 15 reserved spaces which I am hoping will be grossly insufficient so please sign up as early as possible so that I can request enough additional spaces for all the vehicles.
We don't want to disappoint any of our members so PLEASE sign us early. In order to assist us with assigning spots for your vehicle please take a picture of your vehicle and email it together with information of your vehicle that you would like on your window sheet to kambers2590@gmail.com
Please call me with any questions – Sam  678-614-2790
What is Caffeine and Octane?  Caffeine and Octane is a nationally recognized all makes, all models car show that regularly attracts over 2,000 vehicles and 15,000 fans. The event is held (rain or shine) the first Sunday morning of each month from 8 a.m. – 11:00 a.m.at Perimeter Mall, located on the Northside of Atlanta in Dunwoody/Sandy Springs GA. The Caffeine and Octane faithful get up very early to watch the parade of cars that begin arriving well before sunrise.
The Caffeine and Octane TV Show is filmed live at the Caffeine and Octane Car Shows. Episodes are re-aired frequently.  Check your local cable listings for air-times in your time zone.  It is also available on demand on the NBC Sports Network and through a Sling subscription if you are not a cable subscriber.  NBC Universal International will begin distributing the Caffeine & Octane TV Show worldwide near the end of 2018.
Would you like to join the Mercedes-Benz Club Peachtree Section in the Car Club Corral of this event?   If YES, please sign-up to bring your car.   We have been given several spots in the Car Corral and cars will be vetted for diversity each month.  Event organizer Sam Kamber will provide you with all of the details right before the event as to where you should meet up with the group.  You will need to plan on arriving very early, around 7:00 a.m. and plan on staying till 11:00 a.m. 
Spectators are welcome and there is NO NEED TO REGISTER.  Just come and join in on the fun.