About this event
Hello Members of the Heartland Chapter!

May we be the first to congratulate you on your excellent taste in car clubs, and chapters!
Perhaps you would like to display your excellent affiliation with pride? Look no further - the OFFICIAL Club Name Badges are HERE!

These durable metal with full color Heartland Chapter logo printing, Magnetic back - just $15! :)
Orders will be grouped together and sent to the printer in batches. (Hint: order will be sent off when there's a minimum of 10 orders placed).
We will try to submit orders at least once a month throughout the year.
Event requirements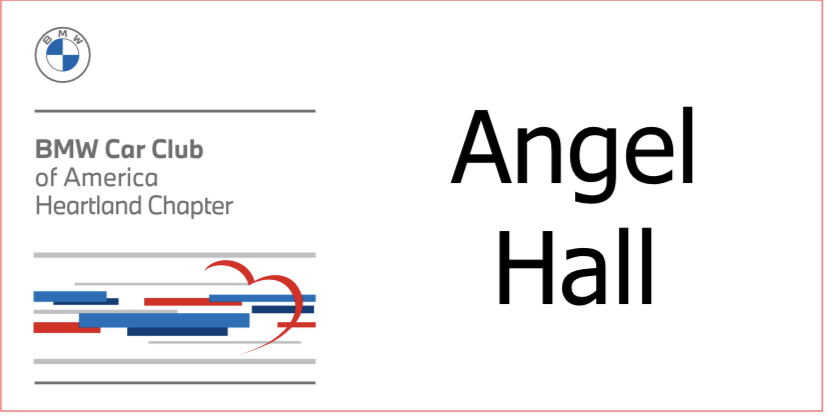 (The badges will obviously have your name - this is just the proof from the manufacturer).
Name Only - 1 line - measures 3" wide by 1.5" high
Panera Bread - Shawnee Mission Pkwy
Shawnee, KS
BMW CCA - Heartland Chapter