Car Control Clinic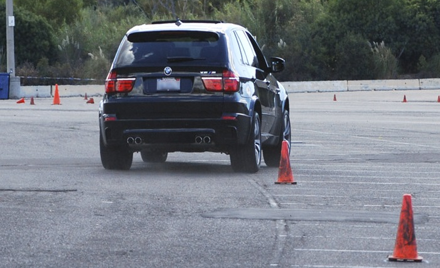 BMW CCA - San Diego Chapter - Autocross
Saturday, April 18, 2020
SDCCU Stadium
,
San Diego

,

CA
Welcome to registration for San Diego Chapter Car Control Clinic 
Improve your driving skills, increase your confidence, and experience your car's capabilities in a fun, safe and stress-free environment. The day will consist of three main events: classroom sessions, car-control exercises and autocross practice. We'll discuss proper hand, mirror and seating positions, looking ahead, cornering techniques, oversteer and understeer, accident avoidance and much more. One of our driving instructors will be in your car with you for all the driving sessions. Our car control exercises will include a simulated emergency lane change, a slalom, threshold braking and a decreasing-radius corner. After lunch, we'll do all the exercises in succession in one big course.
*This clinic is geared toward drivers who have not had prior performance-driving experience.
Cars must be under 91 decibels.  Stock BMW exhausts are fine.
See www.sdbmwcca.com for a calendar of future driving events with the San Diego Chapter.