About this event
BMC Rally I - The Shamrock Showdown
Start Location: Newark Park-and-Ride, Int. of Rt 896 & Rt 4, Newark, DE 19711 (adjacent to the Bob Carpenter Center)
On-site Registration/Check-in: 1:30p
Driver/Navigator Meeting: 1:45p
First Car Off: 2:00p + Car Number thereafter
Finish Location: Mad Mac's Resturant (around the corner from the Park-and-Ride)
Classes:
Tour: This rally is a Tour format with optional TSD requirements. Drive the rally route at your leisure and enjoy the scenic roads. Optional TSD requirements will include DIY checkpoints.
Teams will be broken into Novice or Expert classes based on if they have participated in more or less than 5 TSD rallies. Please denote during registration which class you think you should be in based on past rallying experience (or lack there of). If unsure what "TSD" is, mark yourself as Novice.
Cost:
BMC members: $5 per person
Non-members: $10 per person
RSVP: Please RSVP so we can have enough route instructions at the event. Preregister and prepay here, or preregister and pay on site.
NOTE: The formal dinner option has been confirmed for this year at Mad Mac's! We will likely be able to just order off the regular menu when we arrive that day. More info on cost as it becomes available
Description:
Join us as we try to find the mischievous Paddy O'Flannel on The 4th Annual Dave Teter Memorial Shamrock Showdown! Our tricky leprechaun found some old rally notes from Jim Irons and has left an approx. 55 mile trail through farms and forests for us to attempt to find him. It should take about 2 to 2-1/2 hours to complete. All roads are paved although some may be bumpy and narrow in places. (Due to the time of year and potential for bad weather and/or not repaired potholes we recommend not bringing your nicest car)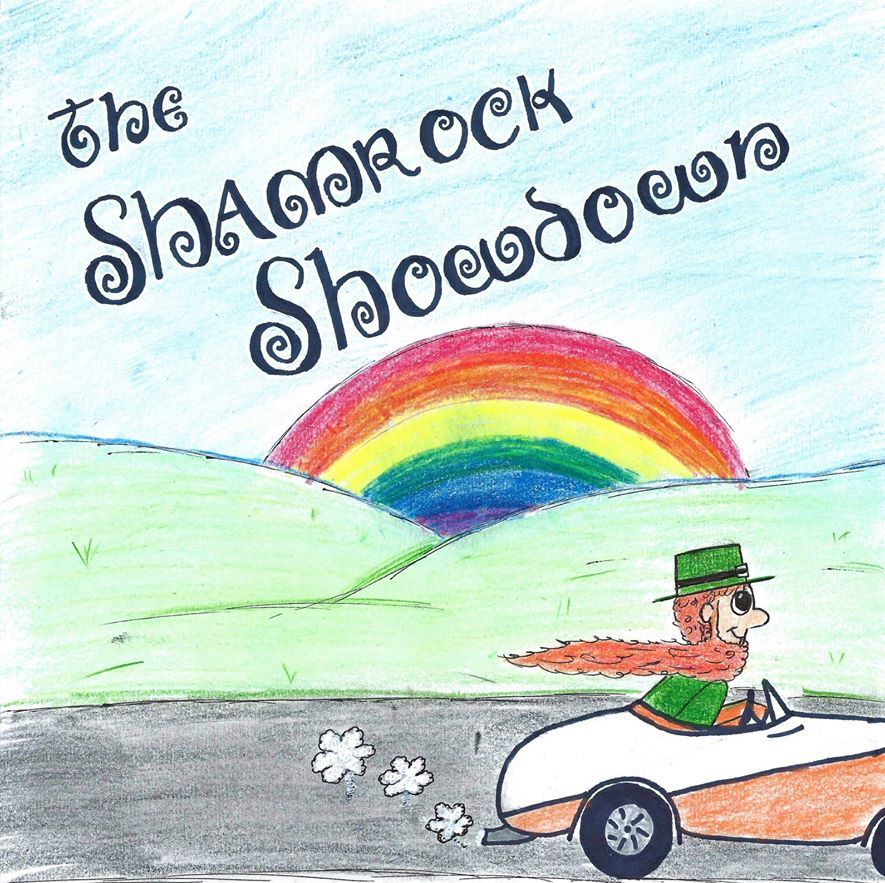 In creating the rally this year - and keeping with last year's theme of bringing back past routes - we decided to modify Jim Iron's Dealer's Choice rally from 2015.
Why is it called The Dave Teter Memorial?
The Annual Shamrock Showdown is in memoriam of our dear friend and past rally master, Dave Teter. Dave is famously known throughout the Road Rally community for putting on the March Lamb for 17 years in a row, before handing off the reins to the local SCCA clubs. We thought nothing was more fitting then to make our annual March rally in memory of him!
Event requirements
All street legal cars are welcome to compete. Each car typically requires a 2-person team of Driver and Navigator, additional passengers are welcome.
Navigators and Drivers DO need to preregister separately on MSR.

Any additional individuals attending the meal will also need to register for the meal portion.

General Instructions and Route Instructions will be provided at the event.
If you have any questions, please contact the rallymaster Hanna Alderman at < BMCrallymaster@gmail.com >. Thank you.
If you do not have a BMC member number, please leave the next screen blank.
Newark Park-and-Ride
Newark, DE
Brandywine Motorsport Club