Bertil Roos 2 Day Precision Highway Driving School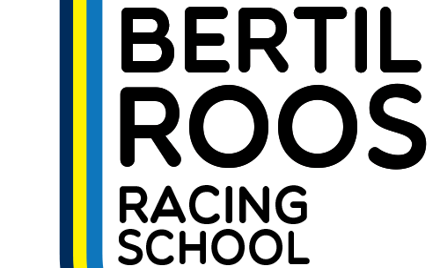 Bertil Roos Racing School
Tuesday, Jul 16 — Wednesday, Jul 17, 2019
Pocono Raceway
,
Long Pond

,

PA
Registration closed July 15, 2019 11:59 PM on July 15, 2019 11:59 PM EDT Registration ends July 15, 2019 11:59 PM on July 15, 2019 11:59 PM EDT Registration opens November 29, 2018 12:00 AM on November 29, 2018 12:00 AM EST Registration runs from November 29, 2018 12:00 AM to July 15, 2019 11:59 PM

The Bertil Roos Precision Highway School is the place to go to boost driving confidence and teach advanced driving safety techniques!
Racing School = Driving Safety School
The Bertil Roos Racing School recognized the fact that the same safety techniques used on the racetrack are also some of the best techniques for driver safety on the street. We have designed this course to increase a driver's awareness, practice car control, and learn the limits of the car, as well as themselves. This course introduces advanced driving techniques in a highly defensive manner.
It's All About Your Eyes!
This course places most of its emphasis on eye techniques. Students will be undergoing plenty of sessions in which their eyes are going to be doing most of the work. Students will learn:
How to keep their eyes looking far ahead of them, so that they see everything much sooner.
That once they see where they want to go, their hands will follow, and safely maneuver the car.
To be able to use their peripheral vision to keep track of their dash while staying focused on the road.
How to stay fully aware of their surroundings while staying focused on where the car is going.
Car Control Is Key!
Students attending this course will have extensive training on car control. The Bertil Roos Racing School wants drivers to know what to do and react efficiently when a car starts to slide out on them. That is why we heavily employ our patented "slidecars". These slidecars simulate a slide at a low speed, so that drivers may practice advanced car control in a much safer way. There is no other car or equipment in the world that simulates a slide as well as our slidecars. These slidecars are perfect to teach car control, hand-eye techniques, slippery conditions, and much more. By the end of the school, students will be confident in their car control skills when they are necessary.
STOP!
Braking is the most important part of racing, which is why we place so much emphasis on it in our schools. Throughout the program, students will be learning and practicing steady, smooth braking. Students will also learn what ABS is and the best ways to utilize it to avoid an accident.
We Are Primarily A Racing School After All...
Students who attend this program will also get to learn a bit about performance driving. During the school, students will learn what a race line is and get to experience driving a car on track. To add more fun to the program, each day will conclude with a competition. These competitions are like mini tests, which require that students utilize some of what they learned that day to compete.
Learn How To Be Safe The Right Way!
Know a first time driver that could use some advanced driver safety training, or just want to learn some advanced techniques yourself? Sign up today. This school is not just for teen drivers though. Drivers of all ages and experiences are guaranteed to learn something new and gain a driving confidence boost.
If you have any questions regarding this event prior to attending, feel free to call our office at 1-800-722-3669, or email us at customerservice@bertilroos.com.