ARPCA - Watkins Glen - High Perf. Driver Education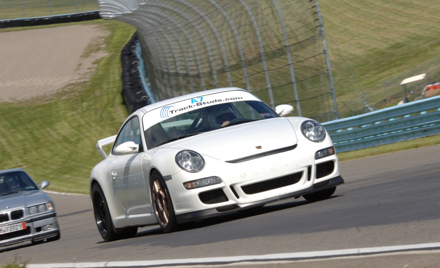 PCA - Allegheny
Friday, May 1 — Sunday, May 3, 2020
Watkins Glen International
,
Watkins Glen

,

NY
CANCELLED - Please consider PittRace July 31-Aug 2 instead!
ARPCA High Performance Driver Education (HPDE) event at Watkins Glen International
Saturday and Sunday, May 2-3, 2020
Advanced Solo Lapping (ASL) event, Friday, May 1, 2020
Drive your car on the same track as many of the great road racers throughout history!    Watkins Glen International (WGI) is located in the Finger Lakes region of upstate New York.  
Are you new to track driving?  Never driven with ARPCA?  We have a long history of making everyone feel welcome!  All ARPCA HPDE events are a great opportunity to drive your car on a world-class track, enhance your driving skills, have fun with a great bunch of people, and make new friends!
Track Tour
There will be a Track Tour Friday evening, starting at 5:25 pm led by one of our senior instructors. While focused on track orientation for new drivers, everyone is welcome to attend. Contact Carol at track@arpca.com with questions.  
**Please note that ARPCA has no affiliation with the link to a "Virtual Track Walk" on the right side of the page, under "Venue".  This link is a for-profit tutorial produced by a private entity intended for advanced drivers, and those who will be racing at Watkins Glen.   ARPCA does not endorse nor recommend this product for novice/beginner drivers attending our HPDE.
Advanced Solo Lapping (ASL) event
Advanced Solo Lapping is Friday.  Instructors are not provided, A high level of track driving experience and skill is required to qualify. ASL drivers are also required to register for the weekend DE.  The events are not sold separately.
Approved ARPCA Instructors are automatically accepted. If you have previously attended an ARPCA ASL event at this track you will be accepted.
For all others, indicate your interest in attending ASL when completing the registration form. Please make sure your logbook of experience in your member profile is up to date. We will use this to evaluate your ability to qualify. We may also ask for a recommendation from the Chief Driving Instructor (CDI) most familiar with your track driving experience. We will contact you by e-mail if we need your CDI's contact information. We are very careful to only have qualified participants at ASL. This precaution insures the enjoyment but primarily the safety of those who will be sharing the track on Friday.
Instructors
If you are not currently an approved instructor for ARPCA and would like to instruct for us at this event, please contact David Palmer (ARPCA CDI) at chief.instructor@arpca.com.
Costs and Options
Driver Registration: $465
Instructor Registration: $100
ASL event: $250
Garage Rental: $125
Payment and Refunds
Our payment policy: We charge your card immediately upon registration.
You may cancel your registration through MotorSportReg.com and the Track team will process any credits in a few days.
Our Refund policy:
* Cancellation fee through March 24, 2020:  $25
* Cancellation fee Mar 25, 2020, through Apr 11, 2020:  $100
* No refund after Apr 11, 2020
* No refund for mechanical failure
* No refund for failing tech inspection
* No refund for weather
* No refund if track management closes the circuit  
More history of Watkins Glen International (WGI):
Since the opening of the circuit in 1956, WGI has hosted innumerable sports-car racing series.  It was the home of the United States Formula 1 Grand Prix from 1961 through 1980. WGI is truly an iconic road racing track that enjoys a well-deserved reputation as one of the finest road circuits in the world. We utilize the full 3.4 mile Grand Prix circuit.