ALSCCA Teen Driver Clinic 5/30/20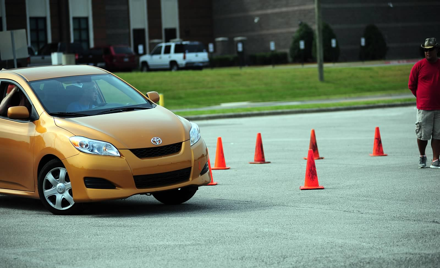 SCCA - Alabama Region
Saturday, May 30, 2020
Classic Car Motoring
,
Irondale

,

AL
"Killing Cones To Make Safer Drivers"
Thank you for your interest in the ALSCCA Teen Driver Clinics. You have taken a major step towards eliminating the number one cause of death among young adults - automobile wrecks. The goal of our Teen Driver Clinics is to arm your child with the basic skills they need to control an automobile in panic and accident avoidance situations. Skills they need to survive
This document includes some basic information on the Teen Driver Clinic. Please complete your registration as quickly as possible since seats are filled first come, first served - and they do fill up quickly. Class size is limited so that the amount of time actually spent driving can be maximized. And that's just what they do - DRIVE! It's the only effective way to learn Car Control!
Students must have either a learner's permit or a driver's license. Please be aware than an adult must accompany each student throughout the Clinic. Our most common feedback from parents is that they learn as much as their teen.
Clinics are scheduled this Spring at two locations: 
May 2nd & June 13th will be at Gardendale First Baptist Church, located at 940 Main Street, Gardendale, AL, 35071. Note this is the church's South Campus, NOT the newer North Campus which is located directly on I-65.
May 30th we will be at Classic Car Motoring, 3900 Grants Mill Road, Irondale, AL, 35210. This is the former location of Sam's Club in Irondale. 
PLEASE NOTE: changes are not expected, but clinic locations/dates could change based on site availability.
Students should be onsite by 8:30am to complete waivers and a brief vehicle inspection. The clinic will begin promptly at 9:00am or as soon as all students have registered on-site. Our goal is to be complete by 4:00pm, but this is dependent on class size and location.
The fee for a clinic is $120. There will be a short break for lunch. Please note that two lunches are included in the price of the Clinic. We have found that supplying lunch reduces our down time and helps complete the clinic in a timely fashion. Additional lunches can be ordered for $10.00 each. If you require additional lunches, please indicate the number on the registration form. While it is not practical to take custom lunch orders for each attendee, please let us know if you have specific dietary requirements and we will attempt to make suitable arrangements.
Because we have certain fixed costs, like insurance for the property owner, late cancellations or no shows may be charged a portion of the entry fee. So if you are unsure you can make a clinic date, please don't select it. This also gives an opportunity to someone else who can attend on that date.
If you have any questions, please email teen.driver@alscca.net.