About this event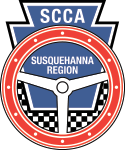 Registration fees
Registration: $25 per car
Adventure Scavenger Roadrally; The South Mountain Edition is designed to provide an scenic drive through the countryside while enjoying a Scavenger Hunt. This "Roadrally" is a social event and is not based on accurate time and distance - in fact, each team picks their own route and is able to maximize points the way that suits each team the best. Scoring is based on the ability of the team to use clues to find target locations, while leaving enough time to finding their own way to the finish location in the allotted time frame. Each team will be provided with a packet of rules and instructions. The instructions on how to post pictures on instagram to mark way-points and collect points. Someone on your team needs an instagram account for your team to get points! This is a great opportunity to get younger family members involved in a driving activity. This event will take place rain or shine. Only extreme weather conditions warrant cancellation.
A Road Rally is not a race! OBEY ALL TRAFFIC LAWS. The roads are challenging, sharp curves, steep climbs, small towns with pedestrians and wildlife crossings all combined with an unknown route. The driver and navigator must work together to stay alert while looking for clues. Speed does not improve the score. Bring water for the team, and fuel up when you can there isn't any sweep car...it's up to the team to make it back
Event requirements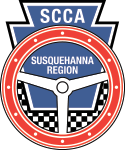 REGISTRATION
Register here for $25. All licensed drivers are welcome to participate! Once registered, make sure that your name shows up on the entry list to confirm your entry. Walk-ups will NOT be accepted. An SCCA membership is required for insurance purposes. For all drivers that are not annual SCCA members, weekend memberships are required and can be purchased during online registration. All passengers that are non-SCCA members will have to sign up for a trial membership at no additional cost. We will have trial membership form on site. All passengers have sign up
EVENT OVERVIEW
This is a GTA/Social Road Rally. There are no points towards any championship.
There are many variations of Road Rally—this is a "social" rally, which does not require participants to track time and accurate distance. Instead, each vehicle has a navigator who will read directions and figure out the best route, and the driver will follow the instructions. The goal is to drive and find the best route to maximize points. At the end of the rally, there will be a small award ceremony where winners will be announced.
The intention is to have a pleasant Sunday drive, following the speed limits and all local laws. Enjoy yourself, enjoy the view and spot some random stuff
Additional Notes of Importance:
The official instructions will be provided at the check-in at on-site registration; you get to determine your own route.
Each team should have a pencil or pen (and perhaps a clip board) to record stuff and things at this event.
Vehicles will depart the start point at after the driver meeting.
Each team will need an Instagram account
There will be no checkpoints along the route to verify that participants are on the correct route.
Warning: don't play follow the leader! Or do, the other team could be doing something dumb.
Each car/team will need a mascot that must be included in all photographs/Instagram posts of way-points/checkpoints for scoring purposes
Mascot should be a handheld item to represent the team
This is NOT a race; ALL traffic laws must be followed.
Speeding ticket will disqualify you from this event.
REQUIREMENTS
You must show your valid driver's license. If you are not an SCCA member, a weekend membership form must be completed via MotorsportReg.com for $15. Other team members/navigators that are not SCCA members will need to fill out a trial membership form on site
Driver qualifications:
A valid driver's license and a car
Capable of listening to the navigator or team and remembering what they were told about why they are driving around South Central PA
Team qualifications:
Some organizational ability (to handle the paperwork and keep track of route instructions)
Not prone to motion sickness while reading in the car (if you do get motion sick, taking medicine prior to the event often allows you to still enjoy the event)
Ability to post to Instagram
Some light googling
Notes:
Number of passengers in the vehicle must not exceed the legal passenger capacity for the vehicle.
EVENT VENUE AND TIMETABLE
Check-in: Big Hill Ciderworks, 338 Georgetown Rd, Gardners, PA 17324
9:30AM: Registration opens

10:00AM: Registration closes and Driver's meeting

10:15ishAM: Vehicles begin rally

3:00PM: Finish Location

3:15PM: Sharing of food and tall tales of the road

4:00PM (or earlier): Results and award ceremony
Final Destination: will be in the rally packet
General Scoring Tips
These things could help you points
themes (costume for you or your car)
safe, legal wackiness that makes the judges laugh
Big Hill Ciderworks
Gardners , Susquehanna
SCCA - Susquehanna Region
More events from this organizer