About this event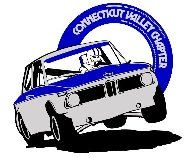 Thanks for signing up for the CT Valley Chapter's first Adult Car Control Clinic.  The goal of the Clinic is to better prepare you to handle typical emergency situations that may occur in everyday driving.  You will be using your own car so that you will come to know the reactions and limits of it.  There will be Coach in the vehicle with you at all times, to help coach you thru the repetitive runs of each exercise.  
Please remember, this is a car control clinic, not a high performance driving program.
The class will be split into 2 groups.  When participants are not driving, you will be assisting with cone chasing, kitchen duties, etc.  There will be some classroom and demonstrations done together as the whole group.  Coaches and Staff are working during all sessions.
The clinic will be run rain or shine.
This site is for registering as a Coach, a Staff person or a Participant.  In a later screen you will make the designation.
The cost of the program is $120 per person.
Event requirements
For Participants, please make sure that your vehicle meets the requirements below:  
The car must be in good mechanical condition and safe in the opinion of the instructor. A brief safety inspection is required of each car before it is allowed to participate.

The car used at the event must be a legally registered, licensed, and insured to participate. We will not accept any race cars or special use vehicles into the school.

The tires must have visible tread and not worn to or beyond the wear bars
High Center of Gravity Vehicles (HCGs) such as SUVs, SAVs, Trucks, Jeep-type vehicles, and Minivans will need to be verified.  The older HCGs without electronic stability control (not just the electronic traction control) will not be accepted. HCG vehicles may still be limited with respect to the exercises in which they are allowed to participate based on local venue conditions.
Please look up the HCG vehicle's safety ratings at www.Edmunds.com.  Input the vehicle and year and look at the safety rating in the upper right corner of the web page.  
This review is for HCG vehicles only. Passenger cars do not need to be reviewed.
Any vehicle with a listing of 3 stars or more out of 5 in the ROLL OVER test will be allowed to participate in our class. We are concerned about the Roll Over test on the HCG ONLY. We are not concerned about the crash test ratings.
Everything loose in your car should be removed, such as floormats, sunglasses, anything in the trunk, and your glovebox.  The only thing in your glovebox should be registration and insurance paperwork, .... as this will be checked during tech inspection.
You must be at least 21 years old to participate, with 2 years driving experience.
Any incident involving your vehicle, where damage or injury occurs, Connecticut Valley Chapter BMW Car Club of America, Consumer Reports, event organizers and event instructors, shall not be held liable.
Consumer Reports Test Facility
Colchester, CT
BMW CCA - Connecticut Valley Chapter