ACNW University of Quattro '20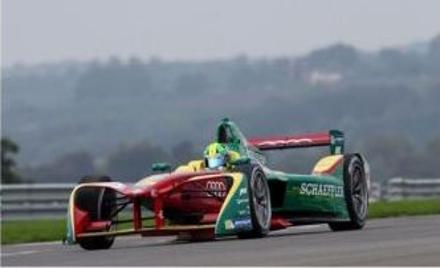 Audi Club NA - Northwest Chapter
Sunday, February 23, 2020
Evergreen Speedway
,
Monroe

,

WA
Registration closed February 9, 2020 11:59 PM on February 9, 2020 11:59 PM PST Registration ends February 9, 2020 11:59 PM on February 9, 2020 11:59 PM PST Registration opens January 8, 2020 6:00 PM on January 8, 2020 6:00 PM PST Registration runs from January 8, 2020 6:00 PM to February 9, 2020 11:59 PM
Audi Club Northwest presents University of Quattro Driver Skills and Autocross at the Monroe Fairgrounds/Evergreen Speedway on Sunday, February 23, 2020! We are thrilled to have long-time Club supporter Audi Seattle as the sponsor for this event! 
Do you have a new car and want to learn what it feels like to drive it in a challenging course design? Or have you ever really learned how to drive the one you have? Drivers with any vehicle brand are welcome to attend our events so please invite your friends to come have fun together. 

University of Quattro is a place to push the envelope of your vehicle's capabilities in a controlled environment with fantastic club instructors to work with you on becoming a better driver. This program has something for 15 year-old drivers with a learners permit just starting their road experience and for the 50+ year-old that has always wondered if they really do know everything there is to know about driving.
Audi Club Northwest is focused on providing training experiences for you as the driver, with the most important goal of your car making it home safely every night. The University of Quattro program also qualifies you to attend high-speed instructed lapping events later this year, such as Son of QuattroFest on March 29th at The Ridge Motorsports Park (RMP) and Verloren Gehen on April 18-19 at Oregon Raceway Park (ORP).
Sunday morning starts with Driver's Skills (DS). The program includes a short 'ground school' session where we'll discuss vehicle dynamics, how to maximize your skills and minimize the chances of being involved in a collision, all with the goal of having fun while becoming a more polished driver.
After the 'ground school' we'll transition to the large paved surfaces at the Evergreen State Fairgrounds where Audi Club Northwest instructors will lead you through an array of exercises designed to teach new skills and expand on familiar ones in a controlled but exhilarating way. For many, these exercises are the most fun part of the day! 
Once you have experienced what you and your car can do as part of the exercises, we'll turn the pavement into an autocross course. An autocross is a small course, created with an assortment of cones, which will test your new skills in a fun way. With an instructor in your right seat, you'll work together to improve your car control and driving confidence. The course is timed, so you'll be able to see your improvement as you gain experience and develop the strategies to better your next run. This is where the fun REALLY begins. Expect to go home with sore cheeks as your smiling muscles will be the most tested of all.
Learning to be better drivers is what Audi Club Northwest is all about. To get an idea of what the drills and exercises that make up our driving schools look like, check out this quick overview video captured at an event from a few years back.
An Audi car is not required for any portion of University of Quattro so feel free to invite friends and co-workers to this event. Audi Club North America membership is not required (although it is encouraged) for either the Driver's Skills exercises or autocross.
It's OK to bring friends with you to spectate. This is also an opportunity to come out to an Audi Club Northwest event; meet some of the people involved, watch what is going on, and talk to us. You are welcome to spectate. Everyone who enters the facility must sign the waiver to be made part of the club insurance.