Sat, May 18 - Sun, May 19, 2024
54th Anniversary Lone Pine Time Trials
Manzanar Airport
About this event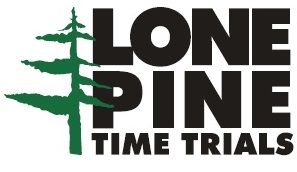 PRE-REGISTRATION IS CLOSED UNTIL FEBRUARY 1st!
For 2023, the Lone Pine Time Trials Committee celebrates our 54th Anniversary/53rd running – Over 50 years of flat-out-fun! This event is conducted in memory of Craig and Renee Angel, and one of long time friends and competitors, Bill Rosensteel.
You'll get a big course that's over 2 miles long, run one way on Saturday and the other on Sunday. Depending on the turnout, competitors will get at least four timed runs each day and fun runs are always a good possibility after the final group is done. This course will provide a challenge for all whether in modified, prepared, street prepared, stock or vintage. Don't be left to hear the stories from all your friends of a great weekend – Be There! Check out this descriptive video from 2017.
.
ALL PROCEEDS FROM THIS EVENT GO TO SUPPORT THE BRAILLE INSTITUTE YOUTH PROGRAMS
Fees
| | |
| --- | --- |
| Registration Fee (both days). | $120.00 |
| Additional Class Entry (both days) | $120.00 |
| Registration Fee (one day; Sat. or Sun) | $60 |
| Additional Class Entry (one day; 2nd Driver) | $60 |
| Additional T-Shirts (entry includes a free shirt) | $20 |
PRE-REGISTRATION ONLINE ONLY! There will be no WALK-UP entries beginning this year. Please Pre-Register Online early!
We can not guarantee any extra shirts will be available for sale until all entrants have received theirs.
LOCATION
The Manzanar Airstrip: located approximately 10 miles north of the city of Lone Pine at the Manzanar Reward Road street sign (on the right, may be hard to see at night), go 1/4 mile east of US 395 and you're there. Google map link HERE.
Event sanctioned by NASA (National Auto Sport Association)
SCHEDULE:
Friday Evening, May 17th:
5:00-11:00PM_ Registration Check-in and LPTT Hospitality Suite food & drinks in Room 32 at the Dow Villa Motel.
5:00-11:00PM_ TECH for cars in the Dow Villa parking lot, trailered cars will be inspected in the Lone Pine High School guest parking lot on the corner of E. Muir Street & the 395.

Please do not park in The Grill restaurant lot.
Saturday & Sunday:
7:00AM_ Site opens and late arrival TECH Inspection will be available. All cars to grid in preparation for parade laps.
8:20AM_ Mandatory drivers meeting. Parade laps begin immediately thereafter.
8:50-9:00AM_ Run/Work order confirmed and 1st Run Group drivers to Grid, workers report to the Timing/Scoring RV ASAP.
9:30AM_ First car out once the workers are in position and the course is confirmed HOT.
12:30-1:00PM approx._ Lunch Break (A food vendor will be on site, do not leave the site for Lunch please).
1:00PM_ All workers to Timing/Scoring RV. Final Run Group drivers to grid.
4:30PM approx._ Final cars to finish, Dinner plans announced, site closed down.
6:30PM on Saturday_ Dinner at The Grill Cafe next to the Dow Villa Motel.
8:30PM on Saturday_ Jake's Saloon social.
Event requirements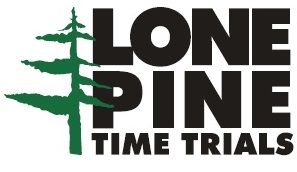 CAR PREPARATION / CLASSIFICATION
SOLO, Club Racing, SCCA, IMSA, VINTAGE, NASA, Rally Car, the family sled, or whatever. We will find a class for you. 5 or more pre-registered drivers who want to run their own class may do so (commonly known as rent-a-racer). OPEN EXHAUST if your class allows it. Basic car classification will be per the 2023 SCCA National Solo rule book. Still not sure what class? – provide details on how your car is prepared on the entry form (engine, suspension, tires & wheels, etc.) and we'll find a place for you. Unsafe vehicles will be turned away (Sorry, no Karts or high CG vehicles due to the surface characteristics). This is not an autocross event, this is a high speed time trial with an autocross format.
ELIGIBILITY
MUST BE 16 years of age and hold a valid driver's license. Minors must have a minor waiver filled out by a legal guardian. No memberships required. Due to the high speed nature of this event, it is recommended for experienced competitors!
SAFETY
COMMON SENSE! – MUST WEAR SEAT BELTS, AN APPROVED HELMET, AND CLOSED-TOE SHOES. Some loaner helmets will be available. All drivers (including a passenger) must use a proper fitting helmet that meets Snell 2005 (SA2005; M2005) or ECE 22.05, or newer (or equivalent) standards for cars or motorcycles. No DOT only helmets are allowed.
Open top/convertible cars must have factory roll over protection devices, or a roll bar and/or factory option hardtop or equivalent (see the following list of vehicles per NASA)! Note: Convertibles equipped with a roll bar (including full cages), the top of the occupants helmet must not protrude above the roll cage tubing.
Known Convertibles that will pass tech "as is" from the factory:
Targa/T-top vehicles – OK
Audi A4 / S4
Audi TT Roadster (2009)
Aston Martin DB9, DBS
BMW 1 & 6 Series
BMW Z3 (Optional pop-up bars)
BMW Z4
BMW E36 (Optional pop-up bars)
BMW E46
BMW E90
Chevrolet Corvette C8
Chrysler Crossfire
Dodge Viper
Ferrari 355 & 360
Honda S2000
Honda Del Sol (top on or off okay)
Infinity G37
Jaguar XK8 / XKR
Lamborghini Murcielago / Gallardo
2002+ Lexus 430sc
Mercedes SL (1990+)
Mercedes CLK, SLK, E Class, C Class
Mini Cooper 2009+
Nissan 350Z / 370Z
Porsche Boxster
Porsche 991 / 996 / 997
Saab 9-3 (2004+)
Volvo C70
VW Eos
Some newer Beatles- years pending
Acceptable roll bars include, but are not limited to, the following:
Hard Dog (any specified as acceptable for NASA HPDE per their website)
Auto Power Street Roll Bar
Street-Sport Roll Bar Race Roll Bar
Blackbird Fabworx (Miata / MX5/ 2017 Fiat 124) SD (for NA and NB)
RZ (for NC and ND)
GT3 (for NA, NB, NC, and ND)
The above roll bars are examples only. NASA and the LPTT Committee does not endorse any brand or model and will not be held liable for any failures of roll bars.
NO alcoholic beverages or other intoxicants may be used by drivers, crew or spectators during each day's event. After the course is closed – have a BLAST! Please observe a 5 mph speed limit in the pits and the posted speed limits in and around the event site and town of Lone Pine.
SANCTIONED BY NASA (National Auto Sport Association)
Additional details and registration at our website
The link to the event flyer is coming soon. Please feel free to distribute this with all of your friends and club members.
For more information contact the
Event Chair: Bret Norgaard
(619) 261-1201 yawsport@gmail.com
Manzanar Airport
Lone Pine, CA