About this event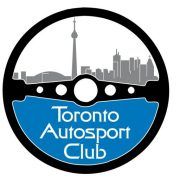 The TAC Ice Race is the 5th event in the 2023 CASC-OR Ice Race Championship.
ONLINE REGISTRATION BEFORE THE EVENT IS HIGHLY RECOMMENDED FOR BOTH COMPETITORS AND STAFF.
COMPETITORS PLEASE NOTE: PAPER ENTRY FORMS WILL NOT BE ACCEPTED. CASH OR CHEQUES WILL NOT BE ACCEPTED - CREDIT CARD PAYMENTS ONLY WILL BE ACCEPTED.
For more information on CASC-OR ice racing and how to get involved, visit the CASC-OR website
Event requirements
Competitor Requirements:
valid competition licence (i.e. CASC-OR, ASN, etc) or a CASC-OR Temp Licence (must be pre-arranged with the CASC-OR Ice Race Director)
valid road licence
Entry fees paid online WILL BE PROCESSED ON Monday February 13 for those who register in advance! From February 14 - February 19, payments will be process immediately.
Please select your pre-assigned CAR NUMBER. If it does not appear, select a number between 201 and 299. You MUST contact the Ice Race Director BEFORE the event to get a proper number assigned.
Worker Requirements:
There are no worker requirements. Thank you for volunteering!!
This event will be conducted in accordance with the CASC-OR General Competition Rules and Ice Race Regulations, which can be found at www.casc.on.ca/ice-racing
Minden Fairgrounds
Minden, ON
Download track map
Watch a video tour/lap
CASC Ontario Region - Ice Racing