Sat, Sep 30 - Sun, Oct 1, 2023
2023 RMVR Tumbleweed Challenge Grand Prix
La Junta Raceway
About this event
Tumbleweed Challenge Grand Prix
WHERE: La Junta Victory Motors Raceway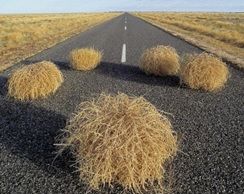 WHEN: Weekend of September 30 – October 1, 2023
Bonus! There will be a RMVR-ONLY open lapping on Friday, September 29, 2023
RV Hooks ups are available at the Track. Please contact the track manger, Allan, at 719-469-1424 to make arrangements.
A Saturday evening Sirloin Steak dinner will be served at the track for an additional $20 per person. Sit and talk with your fellow drivers and volunteers about the fantastic 40th year of RMVR racing. Meals should be purchased by September 20th so vendor can be provided a head count for meals.
La Junta will not have race fuel available, however 100 octane aviation fuel (100LL) is available at the airport right next to the track. It is self-serve so you will need a credit card as the pump does not accept cash.
NEW THIS YEAR there can be a CO-DRIVER for your car. You must already be registered for the two-day event for a CO-DRIVER to then register to drive your car. Your co-driver must log-in under their username and password and sign up using the Optional CO-DRIVER choice. (They should NOT sign up for the weekend entry.) Cost for them is $50. Current Membership required, as always.
ENTRY FEES: Your credit card isn't charged until after the race weekend so SIGN UP HERE NOW for the Full Two-Day regular competition weekend!
$275 - "Early Birds" registering before Sept 14th
$300 – registering between Sept 14th and Sept 22nd
$375 - "Fence-Sitter's" registering after Sept 22nd
Online Registration closes September 26 at midnight. After this, call or e-mail RMVR Admin, Linae Schakel (admin@rmvr.com; 303-319-3062, to arrange late entry. Last minute phoned-in or at-event registrations are $450
Lapping Day Friday is a Track Run Day (not RMVR). $100 Fee. To register for the Friday Lapping Day, go directly with La Junta Raceway via their website or contact the track manager, Allan, at 719-469-1424.
Event requirements
RMVR requires a fuel cell for all cars entering this event (except for those cars designated as historic by RMVR).
Cancelation Policy: Call 303-319-3062 for all cancelations. No charge for cancelations 10 days before the event. (None of your registration fees will be charged). For cancelations after that, a $50 cancelation fee will be charged. No refund for "No shows" (and we thank you for your donation).
Marshal & Volunteers: If you wish to work this event as a marshal or volunteer, please sign up HERE.
Event Chair: Steve Murphy, sdmurphy231@gmail.com, 970-297-8056
Event requirements
Important Stuff To Read Before Proceeding
Cars which DO NOT have an RMVR logbook: Drivers must hold a valid up-to-date medical exam AND a current Competition License. Cars must be prepared to conform to that organization's preparation and safety rules. Entrants must present a self-inspection RMVR Event Tech Inspection Form at regsitration.
Production Race cars without an RMVR or VMC logbook: Such cars are welcome. Please select "Exibition" as the car's class when entering.
Invited Post-'81 Formula and Sports Racer cars: Includes post '81 Formula Fords (Kent and Fit powered), FC/F2000 (Pinto powered), S2000 (Pinto powered), water-cooled FSV, Formula Mazda, and SCCA FX/FC/FE/FE2/ESR. The invited Formula or Sports Racers must be from a VMC organization, SCCA, or NASA. Please select "Post-'81 Formula & SRs" as the car's class when entering.
For CO-DRIVERs: If you are sharing a car with another driver for the weekend as a CO-Driver, the owner of the car must register first. The second driver can then register for the event using the "CO-DRIVER" entry option. You'll need to select the shared car/driver (who will have already entered). The second driver MUST also go thru registration Saturday morning and have a valid competition license and medical.
"Double-Driven" Cars: As always, will require each driver to make a regular weekend race entry, one for each particpant, each driving the car in their own Run Group.
Please double check the transponder number listed in the car's profile to be sure it is correct.
When entering you might be required to pay a membership fee in order to complete your registration. It will be good for the entire year. After Labor Day, that RMVR membership will be good for all of the following year.
La Junta Raceway
La Junta, CO
Rocky Mountain Vintage Racing