About this event

We are so excited to be able to announce our annual RMR Porsche Club Holiday Party and enjoy an evening out with our Porsche family. We want to encourage those who attend to celebrate with old friends and to make new ones as we move through the evening.
This year we will be celebrating at Wings Over the Rockies Air and Space Museum (WOTR).
Exhibits will encourage you to get up close with the history of aircraft, artifacts and memorabilia.
+ See a version of the Apollo Command Module that landed Americans on the moon.
+ View a lunar rock donated to Colorado from a mission to the moon.
+ There will be a Huey helicopter on display, and you can get into the cockpit of a Boeing 727.
+ And just for fun, see a ¾ replica of the Starfighter from Star Wars.
You will also be able to visit the Colorado Aviation Hall of Fame
This promises to be a fun night of aviation history, while enjoying Scrumptious Hors d" Oeuvres and libations as you explore the exhibits with great friends!
This is a casual party and with lots of exploring to do, so please dress comfortable and wear comfortable shoes so you can enjoy all this venue offers..
We will have many various themed gift baskets and products from our sponsor to raffle away! And also have the installation of officers. So, join us in celebrating the holidays!
WHEN: SATURDAY, DECEMBER 3, 2022
TIME: 6 - 10 PM
PRICE: $75.00 per person
WHERE:
Wings Over the Rockies Air & Space Museum
7711 E Academy Blvd,
Denver, CO 80230
Hotel Information for those wishing to stay in Denver:
We have arranged with the Comfort Inn Denver Central for rooms at a reduced rate. This will be good for those who are coming from out of town, or those that might not want to drive home after indulging during the party. The arrangement includes the dates of December 3rd through check out December 6th. However, you can change the dates to meet your needs upon registration.
The Hotel is a 15 minute drive from the WOTR: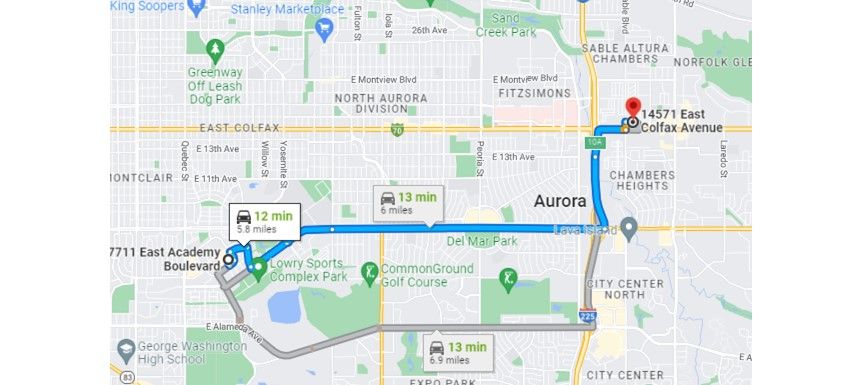 Comfort Suites Denver
14571 E Colfax Avenue
Aurora, CO 80010
Block of 10 rooms @ $107.10/ night
The hotel special rates are only available until December 2nd. A link to the hotel reservation will be included in your RMR Holiday Party confirmation email. So register early and take advantage of this opportunity.
The charity for this event is Food Bank of the Rockies.
Every $1 donated helps Food Bank of the Rockies provide four meals to individuals struggling with food insecurity. Financial gifts of any amount fuel our signature programs such as Totes of Hope™, the Culturally Responsive Food Initiative, and Mobile Pantries, and allow us to reach more people in more places across Colorado and Wyoming. As you reflect back on 2022 and look ahead to 2023, consider taking a moment to do good in your community and ensure that everyone has enough to eat throughout the holidays and beyond by donating via this RMR PCA Event!
See you there!


We are excited to announce the sponsor for our event is GEYON USA.
As GYEON USA we bring GYEON, a global leader in ceramic coatings and detailing products directly to the USA. The GYEON detailing products line up is at the top of its class. It mixes highly technical product construction with easy to use formulas and exciting packaging that makes the detailing experience fun from start to finish. Nothing was left out of the product offering. So whether you are a DIY enthusiast detailer who loves keeping your pride and joy looking its best or a professional detailer looking for the perfect product line to support your business, GYEON USA has you covered.
Registration closes on November 22nd. Register early so you will not miss out on the fun event!
Becky Chase, Holiday Party Co-Chair, becky_chase@comcast.net,
Holly Jackson, Holiday Party Co-Chair, hobars1@hotmail.com

Wings Over the Rockies
Denver, CO
PCA - Rocky Mountain Region