About this event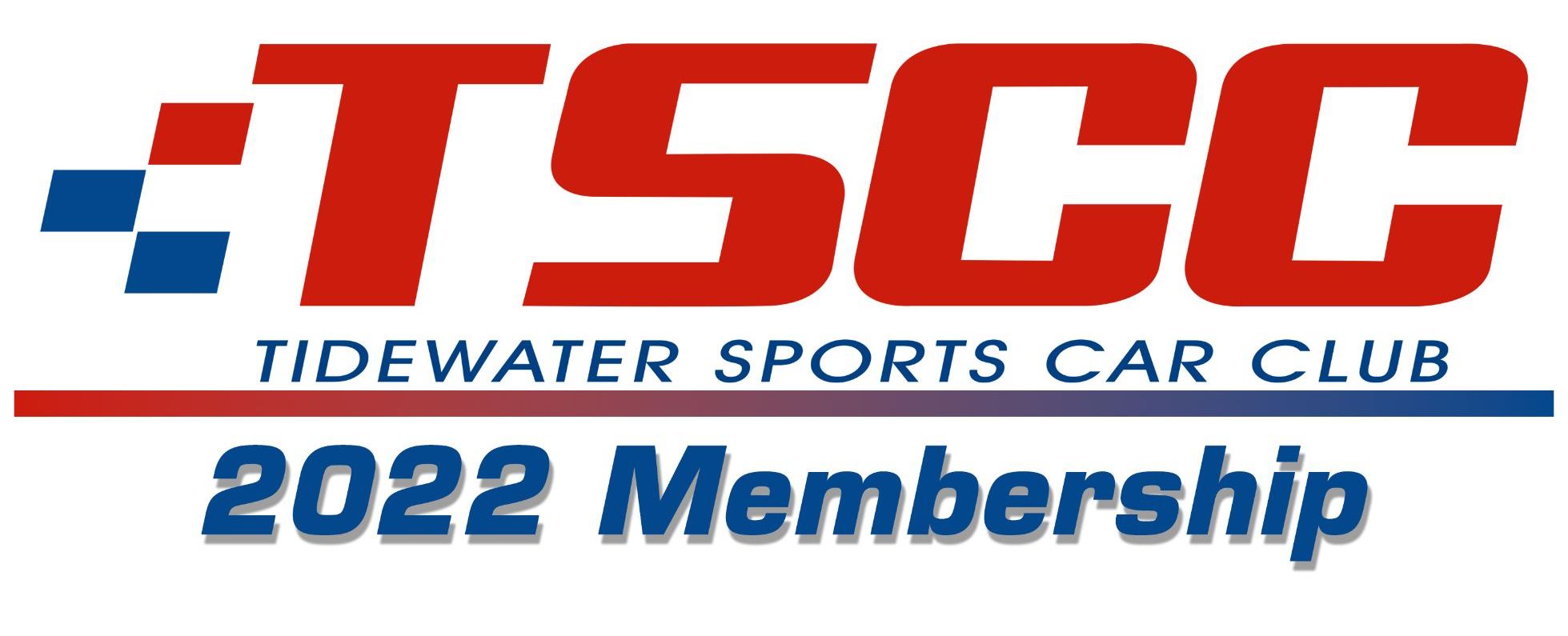 Membership
Membership - $45 - Membership includes access to discounted member rates for each event, and eligibility for end of year awards. In addition, Members are eligible to vote in member meetings and receive perks and discounts at several Friends of TSCC locations. Finally members have access to club tools such as scales, fender roller, and others.
Family Basic Membership - $70 for a family of up to 4. Same benefits as a single membership for each family member. Also, all family members are eligible to purchase season passes.
**PLEASE NOTE: The Family Membership is intended for families living in the same household to include spouses, domestic partners, and children 22 and under, who are full time students. It is not intended for family members not living in the same household. For any questions or concerns regarding this policy, please contact the VP of Membership (membership@tidewatersportscarclub.com). Anyone found to be in violation of this will have all of their memberships revoked with no refund.**
**NEW FOR 2022** - Each member will receive a physical plastic membership card. This card will be used at the "Friends of TSCC" business for various perks and discounts! Please make sure the address assocaited with your account is up to date as we will be mailing the cards to that address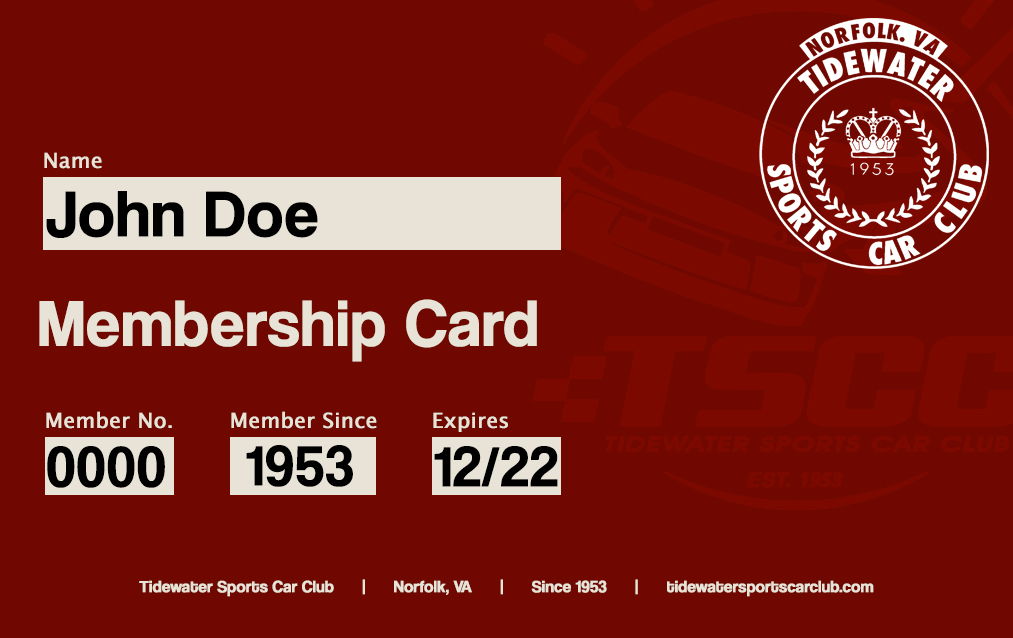 *Card design is not final and subject to change. Cards will be mailed to the address listed in the member's motorsport reg account. Cards will be sent out before the first event of the season.
Season Autocross Subscription
Season Autocross Subscription Package - $240 - This package includes a permanent number and event fees for all Tidewater Sports Car Club season points autocross events. For 2022 there are a total of 9 autocross points events. Remember you must register on MSR for all events in order to be guaranteed your spot.
We anticipate that some of our events will have a waiting list - all Subscription holders need to preregister in order to avoid being placed on the waitlist.
Special events are not included such as Test & Tune, Novice schools, track days, and others. Charity events may or may not be included at the board's discretion. For event dates, please see the calendar on our website or check our Facebook Page. Please note it may take up to 24 hours for your season subscription to process.
Permanent Numbers
Season Autocross Subscription Package - Season Subscription holders will be able to reserve a permanent number immediately after their subscription is processed. Members will be able to secure a permanent number after the first event. Numbers this season will be unique per event, not class.

Autocross Event Entry Fees

Member - $35 online - an additional $10 charge applies to all "day of event" registrations. ***MULTI-DAY events may be higher.

Non-Member - $45 online - an additional $10 charge applies to all "day of event" registrations. ***MULTI-DAY events may be higher.
Note: If a new autocross site is obtained, fees are subject to change.
Championship Points will be based on your best 7 of 9 events. To qualify for a trophy at the end of the season, you must be a member and run a minimum of 6 events. this may change at the discretion of the board.
Other Events
Fees are determined on a per event basis.
More information about club membership is on our website.
Event requirements
If you are purchasing the Family Membership and have additional family members, select the "Family Membership (Primary Member)" option on the Registration form for yourself. Add the names of your family members and select "Family Membership" for each family member.
TSCC Membership Headquarters
Norfolk, VA
Tidewater Sports Car Club
More events from this organizer