About this event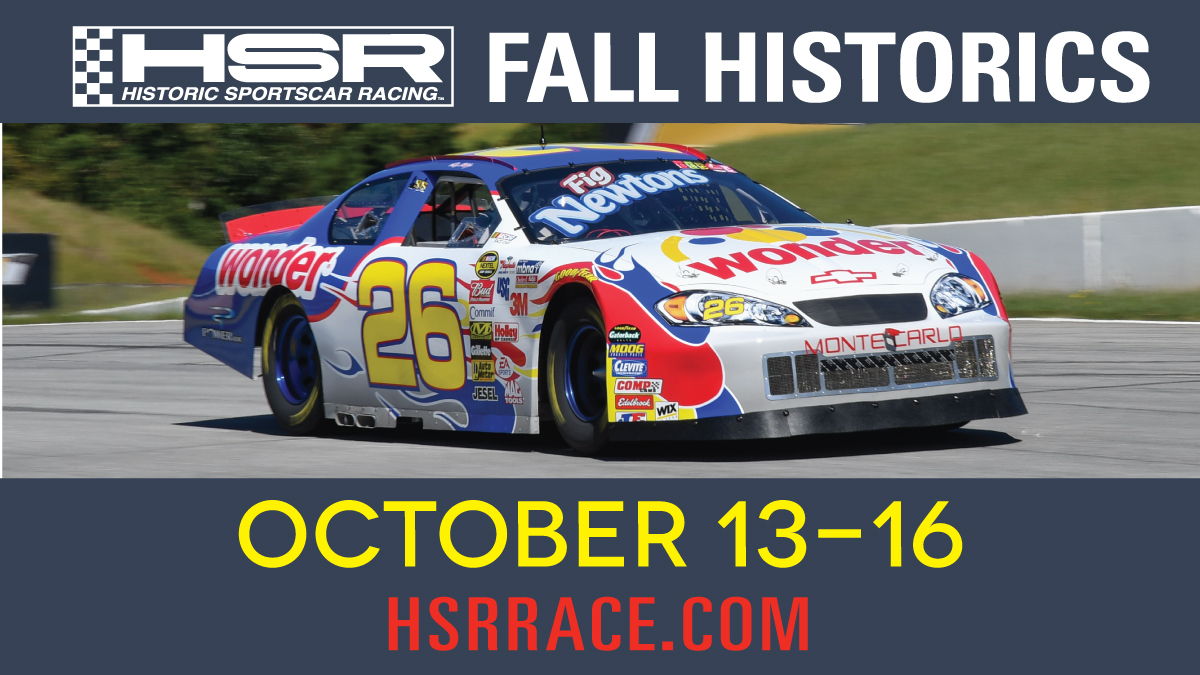 As the Fall season matures, we will be returning to the grounds of Michelin Raceway Road Atlanta for HSR's Fall Historics event.
Test Day - Thursday, October 13th
WeatherTech Sprint Races
B.R.M Chornographes Endurance Challenge (V/GTC and H/P/GTM)
SascoSports Int'l/American Challenge
Stoner Car Care Global GT
Classic RS Cup
Event requirements
All Non-HSR licensed drivers are required to upload a copy of a competition license that will be valid during the entire event. HSR accepts competition licenses issued by all Vintage Motorsports Council (VMC) member organizations and the FIA (and its associated member organizations).
All Entries include credentials for Driver plus three (3) crew/guests (a co-driver without an entry of their own takes one (1) crew credential).
Extra Crew Passes (overcrew) may be purchased by Driver.
The Snell 2010 helmet will not be legal in 2022.
Michelin Raceway Road Atlanta
Braselton, GA
Historic Sportscar Racing - HSR
More events from this organizer