About this event
Join us for our 25th EURO Auto Festival on October 22, 2022 at the BMW Car Club of America Foundation.
This year, EURO is celebrating our 25th Anniversary and highlighting "Cars of the 90's."
The featured marque will be "Cars of the '90s" with a special feature of cars from 1995; the year EURO was started.
EURO is back! Right across the street from the BMW plant and next to the BMW Performance Center is the world-class BMW CCA Foundation home of the Ultimate Driving Museum. The show will be on the property of the BMW CCA Foundation and there is plenty of room for your show cars.
The Museum is a one-of-a-kind location with a yearly rotating exhibit as well as 80,000 BMW and BMW CCA items in their archive. In addition to the curated exhibit and archive, The Foundation has many vehicles in their permanent collection. The BMW CCA Foundation's newest exhibit, "The Power of M: Celebrating 50 Years," is now open for visitors at The Ultimate Driving Museum! You're invited to come and see an exceptional collection of BMW M cars—plus the first M motorcycle!—celebrating 50 years of BMW M.
Bill Rothermel will be back as our emcee. Bill serves as a judge at the Amelia Island Concours d'Elegance and he currently serves as the Master of Ceremonies for many Concours including The Elegance in Hershey, Pennsylvania.
Where: On the property of the BMW Car Club of America Foundation
190 Manatee Court, Greer, SC 29651
Hotel Information: Hampton Inn Greer Greenville, 112 N Main St, Greer, SC 29650
When: Saturday, October 22, 2022, 10:00 AM to 4:00 PM
*Cars will load the field from 8:00 AM to 9:30 AM.
Registration Closes: October 8 (There will be no exceptions to this deadline in order to give time for final layout.)
Registration Fees:
Car OR Motorcycle Registration
:
$50
Included:
1 vehicle registration and 1 show ticket for your guest. For additional tickets, you may purchase them through this
link
.
FRIDAY EVENTS
Benson Museum Tour & Upstate Drive
Benson Automotive Group's Alfa Romeo and Fiat Studio, one of EURO's sponsors, will host an open house at Jim Benson's "Memory Lane" Classic Car museum from 11 am to 2 pm. Jim Benson has been selling cars since 1956 and has a lifetime of automotive memories to share! The 15,000 sq. ft. Museum has over 50 collector vehicles ranging from the 1930s through the 1970s. This is a rare opportunity to see Mr. Jim Benson's personal collection of classic cars, motorcycles, bicycles, pedal and toy cars, memorabilia, artwork, and historical automotive artifacts! There is even a classic 1950s replica diner exactly like the Happy Days TV show set complete with the same Seeburg record player used by the Fonz! There is free parking at the museum and the Benson Alfa Romeo dealer studio lot.

Daddy's Cookout food truck will be available on site serving a lunch menu from 11:30 am until 2 pm.

But that's not all! After your museum tour and lunch we're going to saddle up and take a scenic afternoon drive starting at 2:15 pm. The 80 mile circle route first takes you from Greer through downtown Greenville where we will parade down Main Street. Then drive over the heights of Paris Mountain near Furman University toward Travelers Rest, SC. From "TR" you will head to the historic town of Saluda and then on through the town of Tryon and finally back to Greer. This is a great way to see the Greenville area and enjoy your car the afternoon before the EURO Auto Festival on Saturday. Maps will be provided for the drive.

There is no cost for the museum or the drive. The only cost is if you choose to purchase lunch at the food truck.

What: Museum tour @ Benson Memory Lane Museum and Greenville Area Drive
Where: 500 West Wade Hampton Boulevard, Greer, SC
When: Friday, October 21, 2022 (Museum Tour from 11 am to 2 pm and Greenville Area Drive starting at 2:15 pm.)
Cost: No cost for the museum or the drive
Friday Evening Opening Party
Join us at the BMW Performance Center for an evening of, great food, catching up, and good stories from Paul Ianuario and Bill Rothermel as they retell the history of BMW in South Carolina and the beginning of the EURO Auto Festival.
The cost for this event is $50 per person and includes the following menu.
Spinach/Artichoke Dip
Jalapeno, Corn, and Bacon Dip
Bruschetta with Crostini Bread
Chicken Alfredo Penne
Sausage Cacciatore Pasta
Tossed House Salad
House Baked Cookies
Beer, Wine, and Assorted Sodas
What: EURO Friday Night Opening Party
Where: BMW Performance Center (1155 SC-101, Greer, SC 29651)
When: Friday, October 21, 2022 6:30 - 9:30 pm
Cost: $50 per person
Event requirements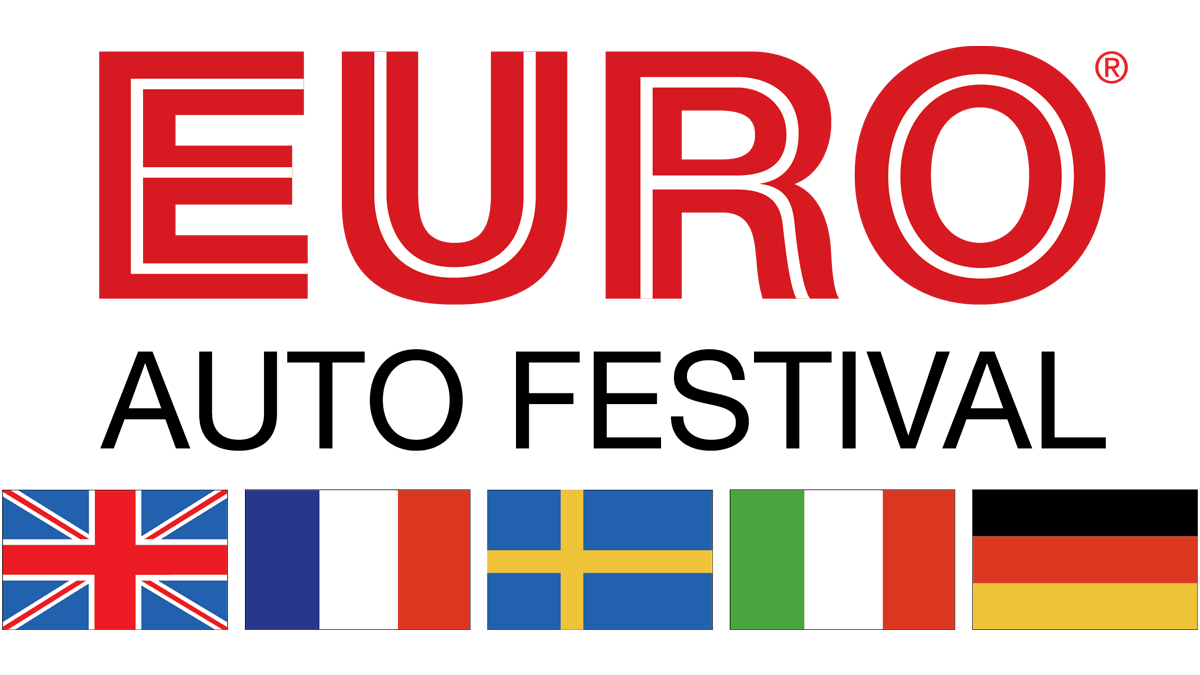 Due to general safety and security precautions, all vehicles MUST remain on the show field until after the conclusion of the awards ceremony at 4:00 PM. The only vehicles that are authorized to be moved on the field are those chosen to be in the awards ceremony. NO EXCEPTIONS PLEASE.
All registrations will be reviewed before being confirmed. We may limit certain makes and models to ensure a diverse show. You will receive a confirmation e-mail as soon as your registration is accepted.
Please be sure to fill out all the required information to be sure your registration can be processed as quickly as possible.
If you need accommodations for the weekend, make sure you visit this link for Hampton Inn Greer Greenville as soon as possible to receive the EURO special room rate. These rooms will go quickly!
If you are registering a vehicle for the show, you will receive a pass for yourself and one guest to attend the show on Saturday (passes will be checked on entrance to the show).
BMW Car Club of America Foundation
Greer, SC