About this event
Kick off the 2022 season by joining the Chicago Region SCCA at its annual worker/member thank-you party.
The event will be held on Saturday, February 19, at Klairmont Kollections, a banquet facility and museum featuring a private collection of more that 350 beautiful vehicles from 1900 to today, many of which are displayed in creative vignettes. Not only can you take a walk through automotive history, but the museum holds vintage posters, Chicago relics, neon signs and other collectibles from floor to ceiling.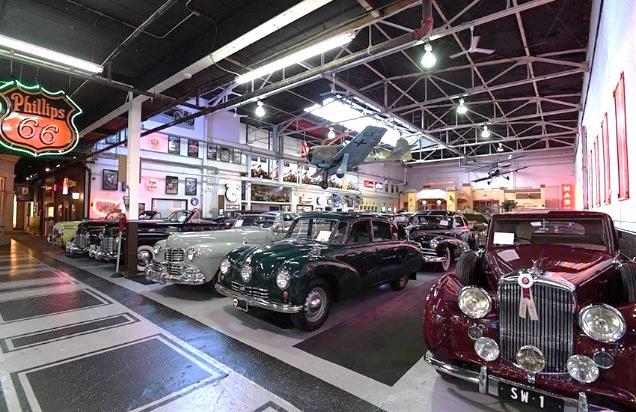 You're invited to hang out with friends and enjoy social time with complementary beer, wine, and pop followed by a buffet dinner and special 2021 driver, worker, solo and track day awards presentation.
4:30 - 6:00 p.m. Check-in
4:30 - 7:00 p.m. Social time and tour with complementary beer, wine, pop and appetizers
5:00 - 7:30 p.m. Live jazz trio
7:00 - 8:30 p.m. Buffet dinner
8:30 - 9:00 p.m. Awards presentation
In addition, each attendee will receive a color print of Jim Swintel's artwork used for the region's 2021 June Sprints shirts. For collectors, this is the fifth in a series of seven special "Seven Decades of Motorsports" prints leading up to the region's 75th anniversary.
Please plan to attend this region-subsidized social get-together
to thank members for a great 2021.
The ticket price is $50 each. Your credit card information is required to register, but your account will not be charged until the week before the event.
Klairmont Kollections is located at 3117 N. Knox Ave. in Chicago, near the intersection of Belmont and Knox less than a mile west of I-90. The facility offers a private parking lot for guests. For more information and to see examples of the collection, visit their website.
Event requirements
At this time, proof of COVID vaccination is not required to attend. Klairmont Kollections requires masks to be worn in the museum area of the venue.
Klairmont Kollections
Chicago, IL
SCCA - Chicago Region - Club Racing
More events from this organizer