About this event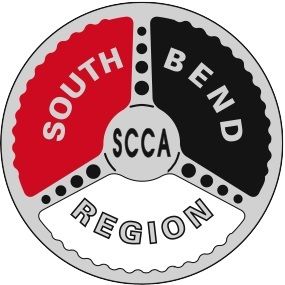 Detroit and South Bend Regions
2021 Great Lakes Division Champ Series Spring Festival of Speed
Double Regional Races
and
Team Bracket Endurance Challenge
May 15 - 16, 2021
GingerMan Raceway
This is the registration site for competitors. If you want to register to volunteer at the races, please go to http://msreg.com/2021-SFOS-Volunteers
Hoosier Tire Midwest will be attending our race IF THEY HAVE FOUR (4) SETS OF TIRES PRE-ORDERED. To ensure that they have the tires you need, please contact Fred Awald at f.awald1980@gmail.com or hoosiertireply@aol.com, or phone (574)936-8344.
Documents:
Please download the preliminary supplemental regulations for the various events below:
REVISED Schedule and List of Chiefs: GM SFOS Regional 2021 Schedule and Chiefs-REVISED.pdf
Double Regional #21-R-20987 GM SFOS Regional 2021 Supps FINALV6.pdf
CRE Endurance Races #21-CRE-55465 GM SFOS CRE 2021 Supps FINALV5.pdf
Double Regional Groups - 2 days (both Saturday and Sunday) open to all drivers holding a valid SCCA membership and licensed per GCR 3.1.2 of the 2021 GCR.
Please note the changes in groupings as of 5:00 PM 5/10/2021.
| | |
| --- | --- |
| Group 1 | SM, SM5 |
| Group 2 | T3, T4, ITR, ITS, ITA, ITB, ITC, IT7, B-Spec, FP, HP, GTL |
| Group 3 | STU, STL, SPU, GT1, GT2, GT3, GTX, SP, ITE, AS, T1, T2, GTA, EP |
| Group 4 | ASR, P1, P2, PX, FA, FE, FE2, FX, F5, FST, FF, CFF, FS, FV, FC, CFC |
| Group 5 | SRF, SRF3 |
CRE - TEAM BRACKET ENDURANCE CHALLENGE is on Sunday. Our vision is to provide fun, safe and competitive bracket endurance style racing for beginner and experienced racers. See supplemental rules above for driver eligibility and specific rules.
Please remember: SCCA races are staffed by volunteers. Any help your race team can provide, even for a session or two will be appreciated. Please consider helping out in Timing and Scoring or one of the other specialties.
All workers, drivers and crew MUST execute a SpeedWaiver unless they have a current SCCA Annual Waiver hardcard. Failure to sign the appropriate waiver may lead to a delay in your registration when you arrive
Event requirements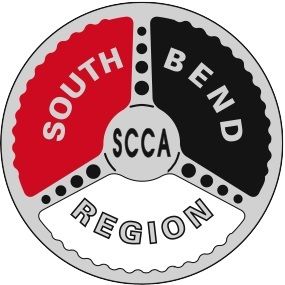 Detroit and South Bend Regions
2021 Great Lakes Division Champ Series Spring Festival of Speed
Double Regional Races
and
Team Bracket Endurance Challenge
May 15 - 16, 2021
GingerMan Raceway
Sanction #21-R-20987; #21-CRE-55465
All TBEC teams get 135 minutes of track time (15+60+60)
All race groups get 95 minutes of track time (55+40)
For Registration Questions Please contact: Mary Shiloff at mshiloff@comcast.net
If you are experiencing difficulty with the new X2 Transponder. The following are links to the Quickstart Guide and Operators Manual:
Quick Start Guide - X2 Transponders.pdf
X2 Transponder Manual v2 01.pdf
Race Requirements: Event will be open to all drivers holding a valid SCCA membership and licensed per GCR 3.1.2. of the 2021 GCR
Additional race requirements are listed in the GCR and the supplemental regulations: GM SFOS Regional 2021 Supps FINALV6.pdf
TBEC requirement are listed in the supplemental regulations: GM SFOS CRE 2021 Supps FINALV5.pdf
GingerMan Raceway
South Haven, MI
Download track map
Watch a video tour/lap
SCCA - South Bend Region - Club Racing