About this event
The Redwood Region Elves have been hard at work planning another fun end-of-year party, after going through serious withdrawal in 2020. Our new location is the Sally Tomatoes / Heirloom Cafe in Rohnert Park this year. We'll be enjoying the food and ambiance provided by this unique venue, with live dancing music by the 60s and 70s rock and roll band Void Where Prohibited! We hope you'll enjoy us for a plated dinner at $75 per person.
COVID-19 VACCINATION IS REQUIRED TO ATTEND THIS INDOOR DINNER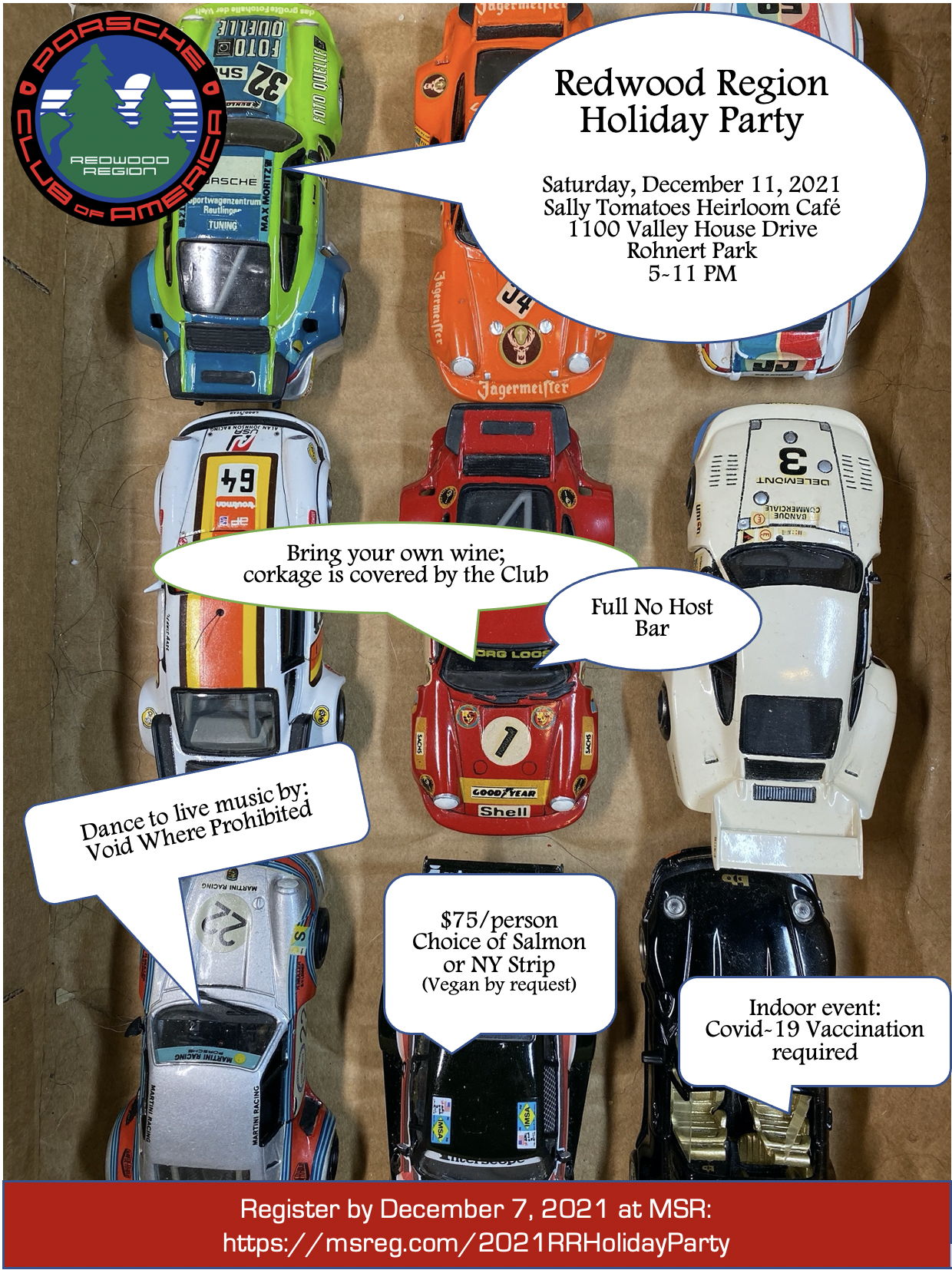 To select your meals, please fill out the form available on this MSR page by December 7th!
Entrée choices available are:
- Salmon with Mango Papaya Salsa
- New York Strip steak with mushroom demiglace
- Vegan option will be available
*For alternate dietary options please email Ben Davoren, at ben.davoren.md@gmail.com.
All entrees come with Caesar salad, dinner roll, starch and vegetable sides, cheescake dessert and coffee. Hors-d'oeuvres will be passed prior to dinner.
Event requirements
Please remember to bring a bottle or two of your favorite wine. The Club pays the corkage.
Sally Tomatoes / Heirloom Café
Rohnert Park, CA
More events from this organizer