About this event

Thanks to ClarkMcInnisPhotography.com for the image above.
The 28th American Road Race of Champions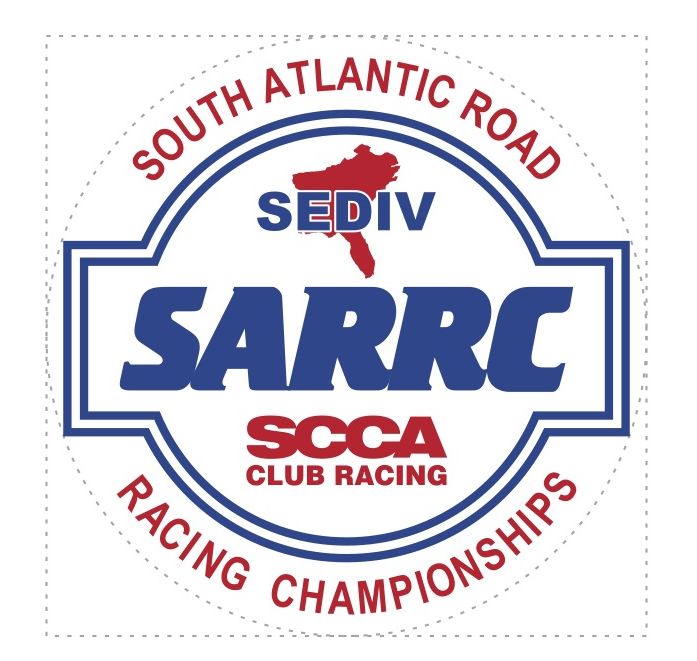 Nov 5 - Nov 7 , 2021
A Spectator Regional Event at the 2.54 Mile Michelin Raceway Road Atlanta Circuit
2022 Double SARRC, 2022 ECR, & 2021 APC Sanctioned by the Atlanta Region SCCA,
2021 Spec MX-5 Challenge Series presented by Toyo Tires
plus Time Trials National Tour
Sanction Nos:
If you are looking for the Time Trials Registration, please click HERE
If you are looking for the Road Atlanta SHUSH SESSIONS registration for Sunday morning, try THIS LINK
(to continue with registration, scroll to the bottom and click the continue button)
Download 2021 ARRC Schedule FINAL_rev_2updated_10_19_21.pdf (only change is Sat morning warmup groups)
Download 2021 ARRC Supps FINAL_21-R-20443_21-E-20444 11-2-21.pdf (updated to correct Link to Spec MX5 Rule set)
Deadline for on-line registration for this event is 1:00 PM EST, November 1, 2021 Entries received prior to noon, Saturday, October 30 2021 will be included in the Official Program. Payment information MUST be received before an entry is considered official.
| | |
| --- | --- |
| Group 1 | B-Spec, GTL, EP, FP, HP, SPU, STL, STU, T-3, T-4, SM5, LC, MXP |
| Group 2 | CF, F5, FF, FST, FV |
| Group 3 | ASR, GT-1, GT-2, GT-3, GTA, SPO, AS, ITO, T-1, T-2, GTX, PX |
| Group 4 | ITA, ITR, ITS, IT7, IT7R, ITB, ITC, ITT, ITX |
| Group 5 | SRF, SRF3 |
| Group 6 | SM, SMSE, SSM, SMT, SMSE-T |
| Group 7 | P1, P2, FA, FX, FE, FE2, FC, FS |
| Group 8 | Atlantic Pro Cup (2021 Series) |
| Group 9 | ECR (2022 Series) |
| Group 10 | 2021 Spec MX-5 Challenge Series presented by Toyo Tires |
SCCA members, retired military (including family), and active military (including family) will be admitted free of charge with appropriate identification. Valid Identification may be presented at the Michelin Raceway Road Atlanta gate or at SCCA Registration during SCCA registration hours.
Spectator tickets can be purchased from Michelin Raceway Road Atlanta for $30.00 each for the 3-day event. 1-day tickets are $15 each for either Friday, Saturday, or Sunday.
Event requirements
VOLUNTEERS
If you have not already done so, please go to My Account - then under Club Memberships click EDIT CLUBS - Find Atlanta Region and select EDIT - then check/update your Volunteer License Level(s)
-----------------------------------------------------
This is a spectator event. Additional overcrew passes will be available at Registration for $20.00 each during Registration hours. Participants, along with occupants in the vehicle, who arrive with 'race cars in tow' after registration is closed will be able to enter the facility by signing a waiver at the gate. All occupants of the vehicle must go to SCCA registration when it opens to receive credentials and be registered for the weekend.
Notice to Participants: Considering the current COVID-19 situation, every attempt will be made to minimize the risks of exposure to the virus.
Michelin Raceway Road Atlanta policy mandates that all attendees (drivers, crew, volunteers, guests, spectators, etc.) shall wear a mask that covers the mouth and nose while entering the gate of the track property. After entering, the tracks requests that masks are worn when closer than six feet to another person.
Ultimately, it is your responsibility to assess the risk to you, both on-track and off, and to make the decision on whether to participate. If you are feeling unwell or are experiencing symptoms such as fever, cough, or shortness of breath please stay home. If you have been in contact with someone who has been experiencing these symptoms in the last two weeks, please stay home.
While on site please take the health and safety of your fellow participants, volunteers and staff into consideration and practice social distancing, wear a mask, and wash your hands and/or use hand sanitizer frequently.
No Restrictions on Runoffs Participants
Anyone may compete in the ARRC in any class
Road Atlanta *Test Day*PLEASE TAKE MEASURES TO SECURE YOUR VALUABLES!!!
While Atlanta Region and Road Atlanta are focused on making this a safe and fun event, remember this is a spectator event with ticket sales available to the general public. PLEASE store your valuables securely and/or make arrangements for someone to watch your paddock area when heading out on track.
Michelin Raceway Road Atlanta will be hosting a test day on Thursday, November 5th. This is a track sponsored test day AND IS NOT covered under the SCCA event sanction and insurance. There is no pre-registration, only on-site starting Wednesday at 4pm. The contact number for info is 770-967-6143.
Michelin Raceway Road Atlanta
Braselton, GA
SCCA - Atlanta Region - Club Racing
More events from this organizer