2020 Thunder On The Arkansas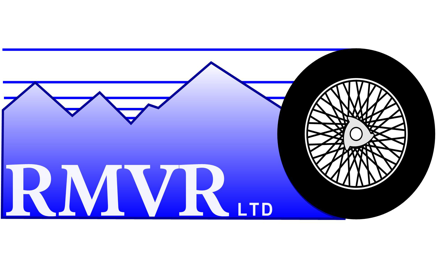 Rocky Mountain Vintage Racing-RMVR
Saturday, Jun 6 — Sunday, Jun 7, 2020
Pueblo Motorsports Park
,
Pueblo

,

CO
Registration closed June 3, 2020 11:59 PM on June 3, 2020 11:59 PM MDT Registration ends June 3, 2020 11:59 PM on June 3, 2020 11:59 PM MDT Registration opens December 20, 2019 12:00 AM on December 20, 2019 12:00 AM MST Registration runs from December 20, 2019 12:00 AM to June 3, 2020 11:59 PM
Our Big Bore Premier Event Of The Year. 
Another Big race weekend is planned for our June event at Pueblo Motorsports Park, featuring the Thunderous Upper Class sports-cars and racing sedans, Formula 5000 and Indy Racecars.  Weekend details:
This will be a three day weekend so plan to come early and stay late:
Thursday move-in the gate opens at noon.  There are no restrictions for pit space and all open pit spaces are available upon arrival.  
Friday test-and-tune. the gate opens Friday at 7 am. The track will be controlled by track management on Friday, not RMVR.  If you plan to test and tune Friday, you must register and pay in-advance on-line

at Pueblo Motorsport Park's MSR Website

.  Track fees are listed on their website. The track will be "cold" from 1200 to 1300 for lunch break.
RMVR Tech and Registration hours are from 2:00 pm to 6:00 pm on Friday and 8:00 am to 5:00 pm all weekend.
Friday Night Drags:  Drag Racers move in Friday at 4:00 pm and move out after midnight.
Friday evening move-in. There is no gate fee for RMVR participants, so use the password "RMVR" with gate personnel Friday night to avoid the $10 entry fee.
Hotels:  Ramada Inn (719-544-4700) .

Econolodge

 in Pueblo West (719-547-9400) Discounts are avaible for RMVR.
Sunoco Racing fuel will be available all three days (credit cards accepted). Fuel octanes available: 104 & 110 octane.  For other octanes call Mary at PMI (719-641-7736).
On-Site Tire service (720-410-7007) will be on-site during the weekend.
RMVR welcomes entrants from other Vintage automobile racing clubs including; CVAR, SWMS, NASA, and other clubs with vintage and historic race cars of interest to the racing community.  Interested participants should contact the race chairman before the end of May and prior to registration to assure eligibility for this event. 
The Feature of the weekend will be the Thunderous Upper Class A and B cars in Production Sportscar and Production Sedan including the AP big-block Corvettes, BP GT-350s, Tigers, and E-types, plus the top guns in "Saloon" including A-Sedan Camaros, Mustangs, Cudas, and Firebirds, and the B-Sedan door-slammin' Bimmer 2002s and Alfa GTVs amongst others. Other V8 powered cars including the Formula 5000 cars and NASCAR race cars will be attending.  Indy car racing will take place both Saturday and Sunday.
The traditional track-side party will kick off around 5:00 pm on Saturday.   The barbeque dinner will include open beer and wine "bar".  Because the dinner meal requires a head count several days in advance, guest and crew dinner tickets should be purchased in advance on-line when registering.  As usual, one dinner ticket is included with each entry. Ticket purchases offset the cost of providing complimentary dinners to our track marshals and officials.
Entry Fees:
"Early Bird" Special -

  $300 Available until 3 weeks prior to the event (i.e. that Friday evening at midnight)

"Regular" Entry Fee - $325

"Late" Registration Entry Fee

- $350 Starts 9 days before the event (the Thursday a week before at 12:01 AM)

Online Registration closes Wednesday evening at midnight. 

After this call 303-319-3062 to arrange entry.  These phoned-in or at-event registrations are $400.
Preliminary Run Group Order This Weekend  (Subject to change -  Check actual Weekend Schedule for final run order.)
Run Group - Small Bore Production Cars
Run Group - Formula Fords / Wings and Things / Sports Racers
Run Group - VW Powered Formula Cars
Run Group - Mid and Big Bore Production Cars
Run Group - Gateway Run Group
And don't forget to get your Annual Tech done BEFORE you get to the track.  Here's more info on the benefits to you of doing this and how/where to get it done.
As usual, Saturday & Sunday, Worker Rides during lunch break, an opportunity for RMVR drivers to provide rides to our great Marshals.
After racing on Saturday, let the party begin! This is the best opportunity to meet fellow racers and drivers.
Attention Workers and Volunteers:   If you wish to work this event, CLICK HERE to sign up online.
Cars which do NOT have an RMVR or a VMC logbook:
---Cars without an RMVR or VMC logbook wishing to run in our regular RMVR run Groups. Note: These car must be of special interest to vintage racing and largely conform to RMVR years of eligibility. Please carefully review our criteria for such cars BEFORE entering.  When asked for the car's "class" please select "Exhibition." .
---Cars wishing to run in RMVR's special "Gateway Run Group."  This is for race cars of any class which have a logbook from a recognized wheel-to-wheel racing organization.  When asked for the car's "Class"  please select "Gateway."  Please review the criteria for entering this special "Gateway Run Group"
All "Gateway" vehicles 1) must be closed wheel and have a current logbook from a well-established and recognized road racing organization, 2) must be nicely prepared – NO LEMONS, and 3) must pass an RMVR Event Tech Inspection and meet all RMVR safety requirements..  Regarding Fuel Cells: as long as the vehicle has passed preparation rules regarding the use of a fuel cell (or not requiring one) by the organization issuing the logbook, the vehicle will be allowed to run in this Gateway Run Group.  Drivers entering theGatewayRunGroup mustalsoholdavalid up-to-date medical exam AND a current Competition License OR a Provisional License from their home organization..
---Provisional Student with a waiver car" -- Recent RMVR competition school graduates may enter the same car they used during driver's school even if it has yet to obtain an RMVR logbook . It will run in our regular RMVR Run Groups. This exception is granted to aid the Student in obtaining their full Competition license. When asked for the car's "Class" please select "Provisional Student's Car." .