2020 Race Against Kids' Cancer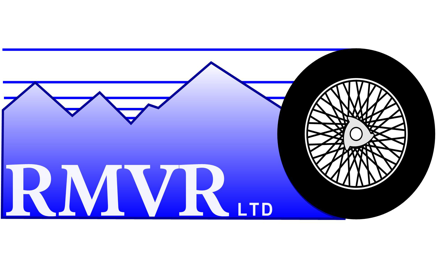 Rocky Mountain Vintage Racing-RMVR
Saturday, Aug 1 — Sunday, Aug 2, 2020
High Plains Raceway
,
Deer Trail

,

CO
Registration closed July 29, 2020 11:59 PM on July 29, 2020 11:59 PM MDT Registration ends July 29, 2020 11:59 PM on July 29, 2020 11:59 PM MDT Registration opens September 27, 2019 12:00 AM on September 27, 2019 12:00 AM MDT Registration runs from September 27, 2019 12:00 AM to July 29, 2020 11:59 PM
RMVR Is Celebrating Our TENTH YEAR Supporting The Morgan Adams Foundation
We are once again excited about the prospect of making a significant impact on the Morgan Adams Foundation (MAF), a great organization dedicated to pediatric cancer research. Over the past nine years we've raised over $1,200,000 for MAF.  With everyone's help, we can dramatically add to this total to continue supporting pediatric cancer research studies.  This will help doctors better understand, diagnose, and treat tumors. By participating in the Race Against Kids' Cancer race weekend, you are directly impacting and improving the lives of children with cancer. 
A new "Featured Run Group" for 2020!!!
In past years, Formula Ford was the "Featured Run Group" meeting with great success.  This year, the Big Open wheeled Single Seat, BOSS Formula Cars, will be in the spotlight.  Formula B's, Formula A's, Formula Super V's, F5000's, Indy cars and others BOSS cars which make a lot of noise and go fast are welcome this year.   They'll have their own run group and be featured throughout the weekend.  As was done for FF's in past years, Entry standards are relaxed a bit for cars in this invitational run group.   To expand the field and the fun, newer BOSS formula cars with log books and appropriate safety equipment are welcome alongside our regular vintage BOSS entries. 
Friday T&T will be Exclusive to RMVR making for THREE days of cool on-track experience.
The next big change for this year is that the Friday the HPR Test & Tune will be Exclusively for RMVR racers and members, even if your not entered for the weekend.  No "track day folks" or other interlopers on track to cope with or using up paddock space.  Sign up and pay as you normally would for Friday using HPR's regular Lapping Day Sign up.  Regular prices apply.  But it will just be us RMVR chickens on track.  Plus Friday will have some added features like professional drivers on-site to do some coaching.  And Friday night there will be a track-side Chili Cook-off with free beer.   More details to follow.
You can Donate to MAF when enter the race by:clicking on a donation to be added to your entry.  Or if you aren't entering the race, you can donate directly to MAF on their website.  Please select "RAKC-RMVR" from the dropdown list to assure that RMVR gets credit for helping. 
Kirk Peterson is the Event Chair.  Feel free to contact him with questions:  kirk@petersonfs.com
The weekend promises once again to be a premier RMVR event. You won't want to miss it either as a racer or as a spectator. Main features of the weekend include:
Our Tenth Annual Race Against Kids' Cancer to benefit the Morgan Adams Foundation.
Another great Poster and T-shirts will be available. 
Prizes will be given to those raising the most money.
A neat event program. 
Especially for our spectators:

Paid rides in race cars always deserve special mention. On Saturday and Sunday, during the lunch hours, we'll have rides as a passenger at speed, in some very special exotic street cars and race cars.  Donors may purchase a Ticket To Ride in order to have the ride of a lifetime!. These will sell out early since the number of cars available and time on track is limited to the lunch hour. Buy your Ticket to Ride at the track.

The BOSS Formula Cars will be a very exiciting run group to hear & see. 
The Morgan Adams Grid Girls+Guys will be back again this year!  Sign up and make a donation at the races to have a gorgeous grid girl (or guy!) keep you cool under an umbrella while you're waiting for your start on the grid. With your donation, you will receive a keepsake photograph to share with your family and friends.
Saturday and Sunday lunch - Lunches for drivers, workers, spouses, guests, and spectators on both Saturday and Sunday are available for purchase from the wonderful new HPR Food Facility next to the Pavilion. 
After racing on Saturday, let the party begin!   Saturday Night Dinner/Concert –  All the food for the Saturday evening dinner is donated!  So ALL your dinner ticket proceeds will benefit MAF.  Dinner tickets can be purchased by racers when registering.  If you are attending as a spectator and wish to enjoy the Saturday evening dinner and  classic rock concert, please purchase tickets on Saturday in the Paddock at the MAF desk. 
This is our premier event for the year. There will not just be incredible racing, the entire weekend's events will help support a worthy cause: funding research on cancer in children.  Entrants are encouraged to make a donation when entering.
Entry Fees:
"Early Bird" Special -

  $300 Available until 3 weeks prior to the event (i.e. that Friday evening at midnight)

"Regular" Entry Fee - $325

"Late" Registration Entry Fee

- $350 Starts 9 days before the event (the Thursday a week before at 12:01 AM)

Online Registration closes Wednesday evening at midnight. 

After this call 303-319-3062 to arrange entry.  These phoned-in or at-event registrations are $400.
Preliminary Run Group Order This Weekend  (Subject to change -  Check actual Weekend Schedule for final run order.)
Run Group - Small Bore Production Cars
Run Group - Formula Vee
Run Group - Mid and Big Bore Production Cars
Run Group - Formula Fords & Sports Racers
Run Group - BOSS Formula Cars
And don't forget to get your Annual Tech done BEFORE you get to the track.  Here's more info on the benefits to you of doing this and how/where to get it done.
Attention Workers and Volunteers:   If you wish to work this event, CLICK HERE to sign up online.
Cars which do NOT have an RMVR or a VMC logbook:
---Cars without an RMVR or VMC logbook wishing to run in our regular RMVR run Groups. Note: These car must be of special interest to vintage racing and largely conform to RMVR years of eligibility. Please carefully review our criteria for such cars BEFORE entering.  When asked for the car's "class" please select "Exhibition."
---The big BOSS Formula Cars with log books from other racing organizations are invited and welcome to run in this year's "Featured Run Group" which wuill be dedicated to these cars. 
---Provisional Student with a waiver car" -- Recent RMVR competition school graduates may enter the same car they used during driver's school even if it has yet to obtain an RMVR logbook . It will run in our regular RMVR Run Groups. This exception is granted to aid the Student in obtaining their full Competition license. When asked for the car's "Class" please select "Provisional Student's Car." .