2019 Put-In-Bay Vintage Sports Car Races & Reunion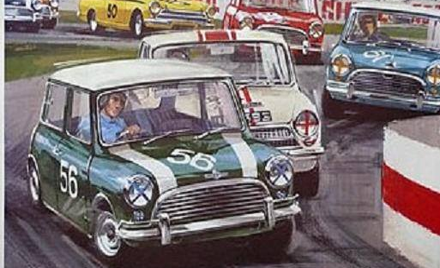 Put-In-Bay Road Race Reunion
Monday, Sep 23 — Thursday, Sep 26, 2019
Put-in-Bay (Airport Course)
,
Put-in-Bay

,

OH
Registration closed September 30, 2019 11:59 AM on September 30, 2019 11:59 AM EDT Registration ends September 30, 2019 11:59 AM on September 30, 2019 11:59 AM EDT Registration opens January 18, 2019 8:00 PM on January 18, 2019 8:00 PM EST Registration runs from January 18, 2019 8:00 PM to September 30, 2019 11:59 AM
2019 Put in Bay Cup "KING of the ROCK" ~ Sam Halkias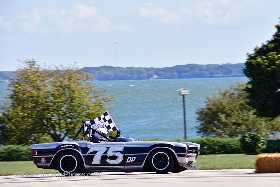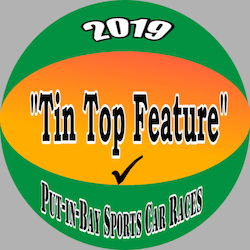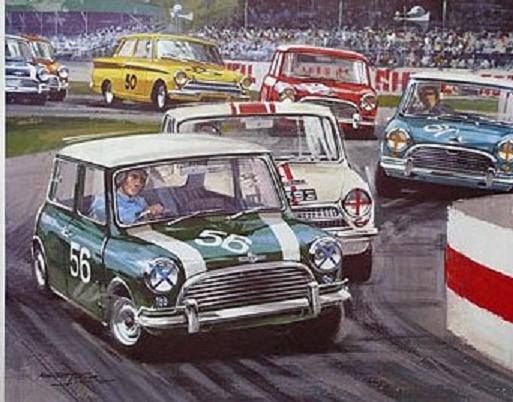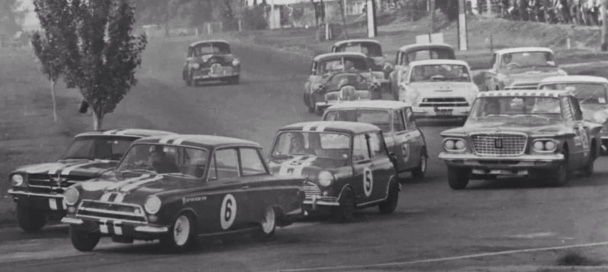 "Tin Tops" in action  
 Sedans were known as Saloons, Touring Cars or "Tin Tops" in Europe and racing "Tin Tops" was hugely popular, especially in Great Britain and its colonies.
In the United States early on, when wealthy enthusiasts started to hold organized road races on public highways, sedans were not considered "sports cars." Put-in-Bay was pretty much a low-key event put on by the unwashed mid-westerners, so sedans were permitted to fill in the classes. If you look through the old entry lists and period photos you will see all sorts of small-bore sedans. Volvos, Fiats, Fiat-Abarths, Morris Minors, Mini Coopers, Renaults, Simcas and VWs were quite popular at PIB when they were rarely allowed to race anywhere else until SCCA initiated their Sedan Category in 1965. The Waterford club near Detroit was another non-SCCA venue which embraced sedan racing early on.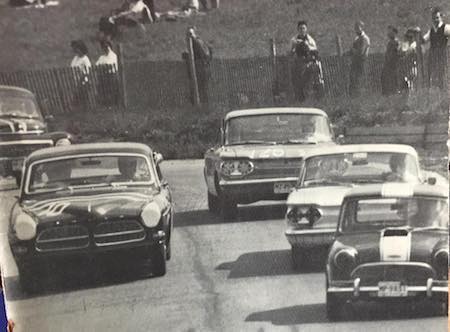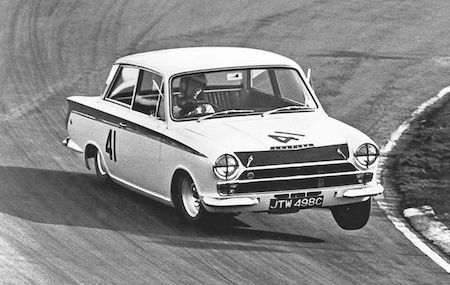 The 2019 Put-in-Bay Sports Car Races & Reunion provides Two full days of racing on the Put-In-Bay Airport as well as a full day of pre-racing events preceding the races.
Much more than just a vintage race, the Put-in-Bay Sports Car Races and Reunion also welcomes owner-drivers of non-racing, vintage sports cars of types similar to the race cars.
These "street cars" participate in all the various events and activities, except the actual races.  
Beginning with a small event in 2009, the Put-in-Bay Road Races Reunion celebrates sports car races that were held on the streets of the town of Put-in-Bay on Ohio's South Bass Island from 1952 to 1959 and in 1963. The three-day reunion engages racers and non-racers alike in an event that reaches back in time to capture the history and re-create the atmosphere of sports car racing of that era in a uniquely beautiful setting. Book-ended around two days of Vintage sports car racing at the island's airport, is a balanced mix of events honoring the island's racing history, a few social gatherings, a car show, original course controlled laps and airport-track lapping, self conducted island rally, rocker cover races and plenty of unstructured time as well. 
Put-in-Bay is a nostalgic island enclave and a short ferry ride off the shore of Lake Erie near Sandusky, Ohio. A summer resort community little changed from the '50s, it is one of the very few places in North America where post-war sports cars raced through towns and countryside on public roads and where those roads exist today virtually unchanged.
GREAT LAKES VINTAGE CHALLENGE 2019: Put-in-Bay production class and F-Vee race entrants who ALSO enter and race at the 2019 Waterford Hills Road Race Club's vintage race (July 26-28) and/or VSCDA's 2019 Grattan event (August 16-18) are eligible to compete for our second annual "Great Lakes Vintage Challenge" award.  Points for finishing positions in feature races (not qualifying races) for all three events will be added up and awards presented at the Put-in-Bay post-race awards ceremonies on Thursday night, September 26.  Our thanks to Ed Murray (murrcraft@gmail.com) of the Waterford Hills Road Racing Club who for the second year will monitor and tally up the scoring. 
Put-in-Bay VW Challenge: This group is intended to be an entry level, fun class, that can race at PIB on an annual basis. The rules are pretty basic with a certain amount of leeway with respect to easy, bolt-on accessories.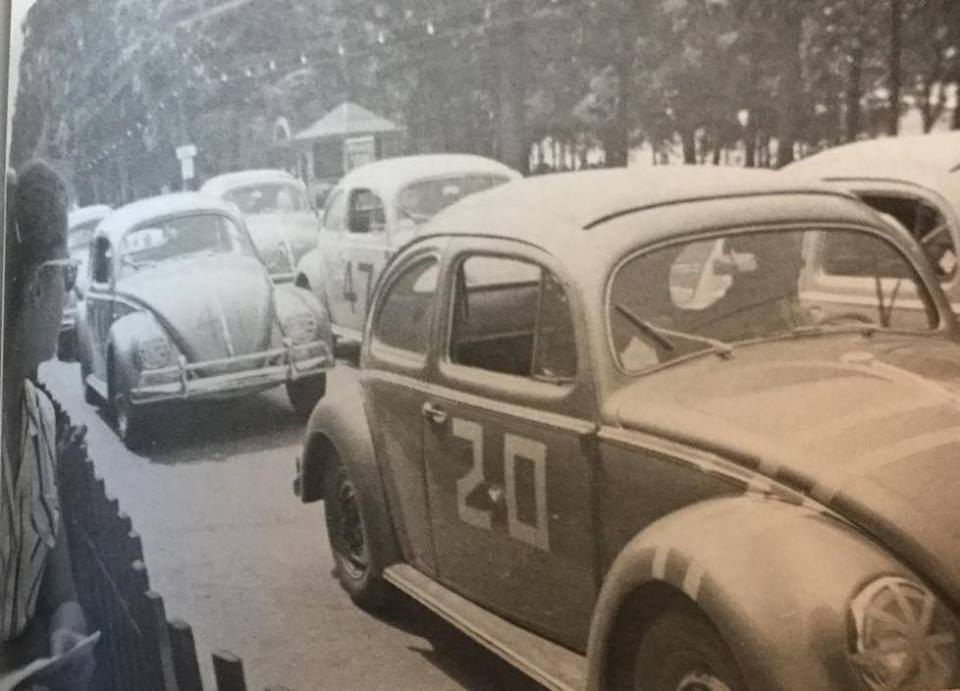 Official Schedule.pdf  updated 9/16/19
Official Racing Schedule.pdf  updated 9/16/19
Put-In-Bay Road Race Heritage Society Website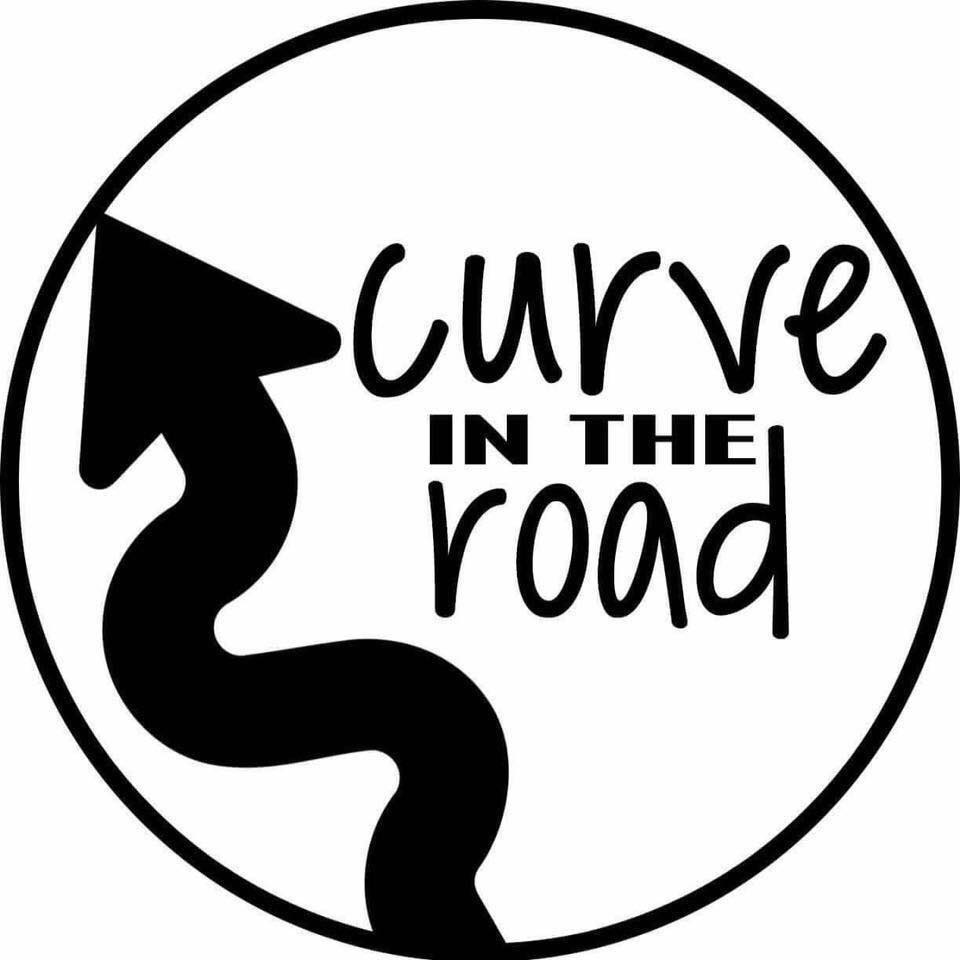 Click here for CITR FaceBook site
 
Put-in-Bay Road Races Facebook Group
Previous Event Photos        Provided by Official PIBRRHS Photographer ~ Dan Mainzer
2018 Road Race Reunion Photo Gallery        Provided by Island Photographer ~ John Rees
Put-in-Bay weekly Sunday car parade
Street Car Activities  Lunch Track Touring & Laps around the original Race Course.
Autoweek Article about 2017 event
Dave Roberts   Testimonial from a recent competitor. 
All attendees who arrive by 1PM Sunday September 22 are encouraged to participate in the Sunday Island Car Parade. It is free and is a good way to get a preview of the island and it always ends at a picnic or gathering of some sort.