About this event
Come kick off the 2019 season and celebrate with your SCCA friends at the Checkered Flag Party at Ferrari Lake Forest (formerly Lake Forest Sportscars) on Saturday, February 16. You will have the chance to enjoy music, food and drink among the Ferraris at Rick Mancuso's beautifully remodeled dealership. You can also take a ride in a Ferrari, weather and time permitting. The buffet dinner will be followed by presentation of awards for 2018.
Each attendee will receive a color print of Jim Swintel's special artwork used for the region's 2018 June Sprints shirts. This is the second is a series of seven art pieces, each celebrating part of the Chicago Region's "Seven Decades of Motorsports" and leading up to the 75th anniversary in 2023.
Many thanks to Ferrari Lake Forest for opening their fantastic facility to our club and offering fun among Ferraris.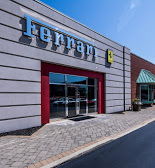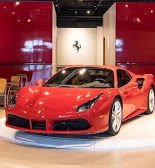 4:00 – 6:00 p.m.     Check-in (new main entrance at north end of parking lot)
4:00 – 6:00 p.m.     Ferrari rides (weather & time permitting)
5:00 - 7:00 p.m.      Social time (complementary beer, wine, pop and appetizers)
5:00 – 7:30 p.m.     Live jazz trio
7:00 – 8:30 p.m.     Buffet dinner
8:30 – 9:00 p.m.     Chicago Region 2018 Awards Presentation, including
                               Driver, Worker, Soloist and Track Day Person of the Year.
People 16 years of age and older are welcome. The ticket price is $35 each. Due to site restrictions, children under 16 may not attend this event.
For a location map and information about Ferrari Lake Forest go to:
https://www.ferrarilakeforest.com/
Event requirements
Please note that attendees must be 16 years of age or older.
Lake Forest Sportscars
Lake Bluff, IL
SCCA - Chicago Region - Club Racing
More events from this organizer