About this event
Team Shelby is celebrating its 10th anniversary by heading to the Motor City August 14th-19th! Our Team Shelby "Dearborn Invasion" will include thrilling track time, special tours, parties, VIP's and participation in the world-famous Woodward Dream Cruise as we honor the club and the 50th anniversary of the Ford Shelby GT500KR.
Track Time!
2018 Team Shelby "Dearborn Invasion" will start at Gingerman Raceway in South Haven MI on August 14th & 15th. Over those two days, drivers can enjoy high speed track time during the Mohawk Track Experience program (separate registration at http://www.mohawktrackexperience.com/). 
You can take laps on a very forgiving racetrack as you test your car and skills. New driver? No problem, there will be classroom instruction and instructors to assist. Still don't want to drive? Jump into a new Shelby Super Snake with Shelby American or the Original Venice Crew's 1965 Shelby GT350 for a thrill ride or jump into an actual race car to experience the speed from the passenger seat! You can register for lunch at the link provided above.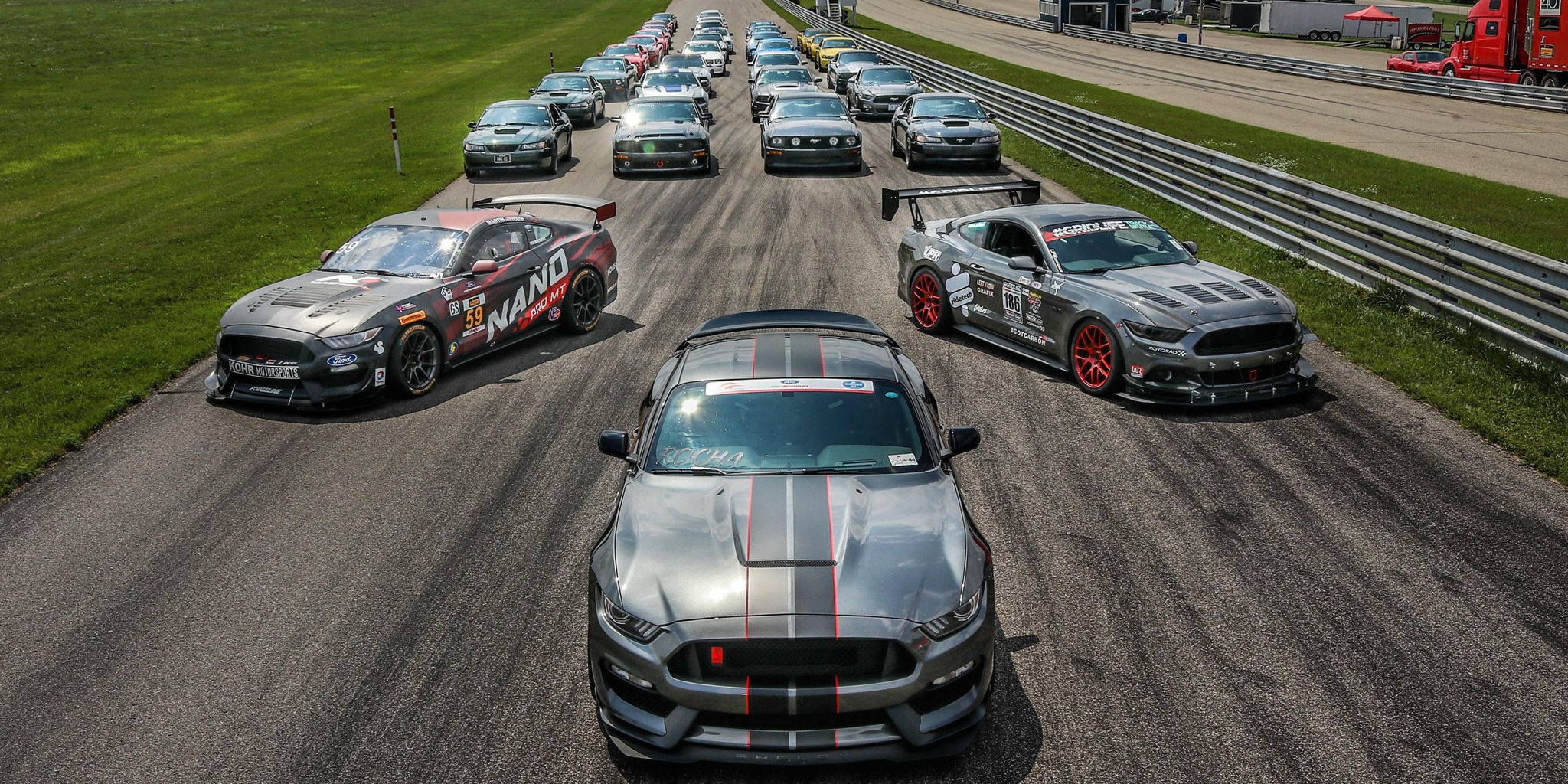 The Motor City Experience
After the track portion closes, head to Dearborn on Wednesday night (August 15th). Our host hotel, the beautiful "Edward in Dearborn" is located near Ford World Headquarters. With plenty of parking for cars and trailers, we have secured an affordable rate (promo code 1634) for event attendees.. Please call the Edward directly at 313-592-3622 and ask for reservations. Use promo code 1634 for Team Shelby Dearborn Invasion rate.
When you arrive, you will be greeted by two beautiful Shelby GT500KRs, from 1968 and 2008-09 sitting out front as members of the "Motor City Team Shelby" Chapter greet you. It will be breathtaking! 
Proving Grounds at Romeo
On Thursday (August 16th), Team Shelby will venture to the private Ford Motor Company Romeo Proving Grounds. This 3,880 acre campus contains over 100 miles of roads including a high speed track, durability/special surface roads and various grades. We will begin with a lead and follow on the 5-mile oval track, followed by remarks by Ford engineers. You can then ride with professional drivers in the Autocross Experience and take a tour of the facility. There may even be some Raptor action, as well as a group photo after the box lunch (included in the package).
Must be 18 or older to attend the Romeo Proving Ground. 
Greenfield Village
Friday morning at the Greenfield Village, you will experience firsthand the sights, sounds and sensations of America's fascinating formation, where over 80 acres brim with resourcefulness and ingenuity. Here, 300 years of American perseverance serve as a living reminder that anything is possible. Step foot in the lab where Thomas Edison had his light bulb moment or the workshop where the Wright brothers taught us to reach for the sky. Walk through four working farms. Rub shoulders with world-class artisans and explore the place where America's can-do spirit inspires you to go out and get it done. At Greenfield Village you get to experience firsthand transportation in early America. Take a ride in a Model T. Hop aboard the Weiser Railroad to tour from stop to stop throughout the Village. And the kids (possibly some big ones) won't want to miss the beautiful carousel, boasting artfully carved characters. Your package includes entrance to the park, fun money you can use for lunch and unlimited rides.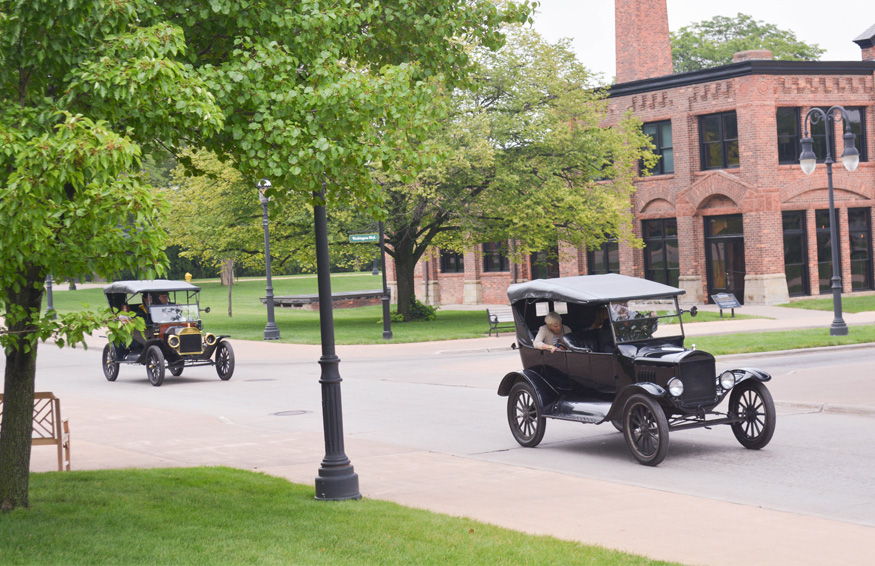 Night at the Museum
Friday evening, we will move to the Henry Ford Museum where you can move around unencumbered by crowds.  From race cars to freedom rides, modular houses to microprocessors, the wide-ranging exhibits of the Henry Ford Museum of American Innovation will inspire, inform and engage you. Dinner speakers will include Aaron Shelby, grandson of Carroll Shelby, Team Shelby International Director and Carroll Shelby International Executive Vice President Ms. Tracey Smith, Gary Patterson, President of Shelby American and other special distinguished guests.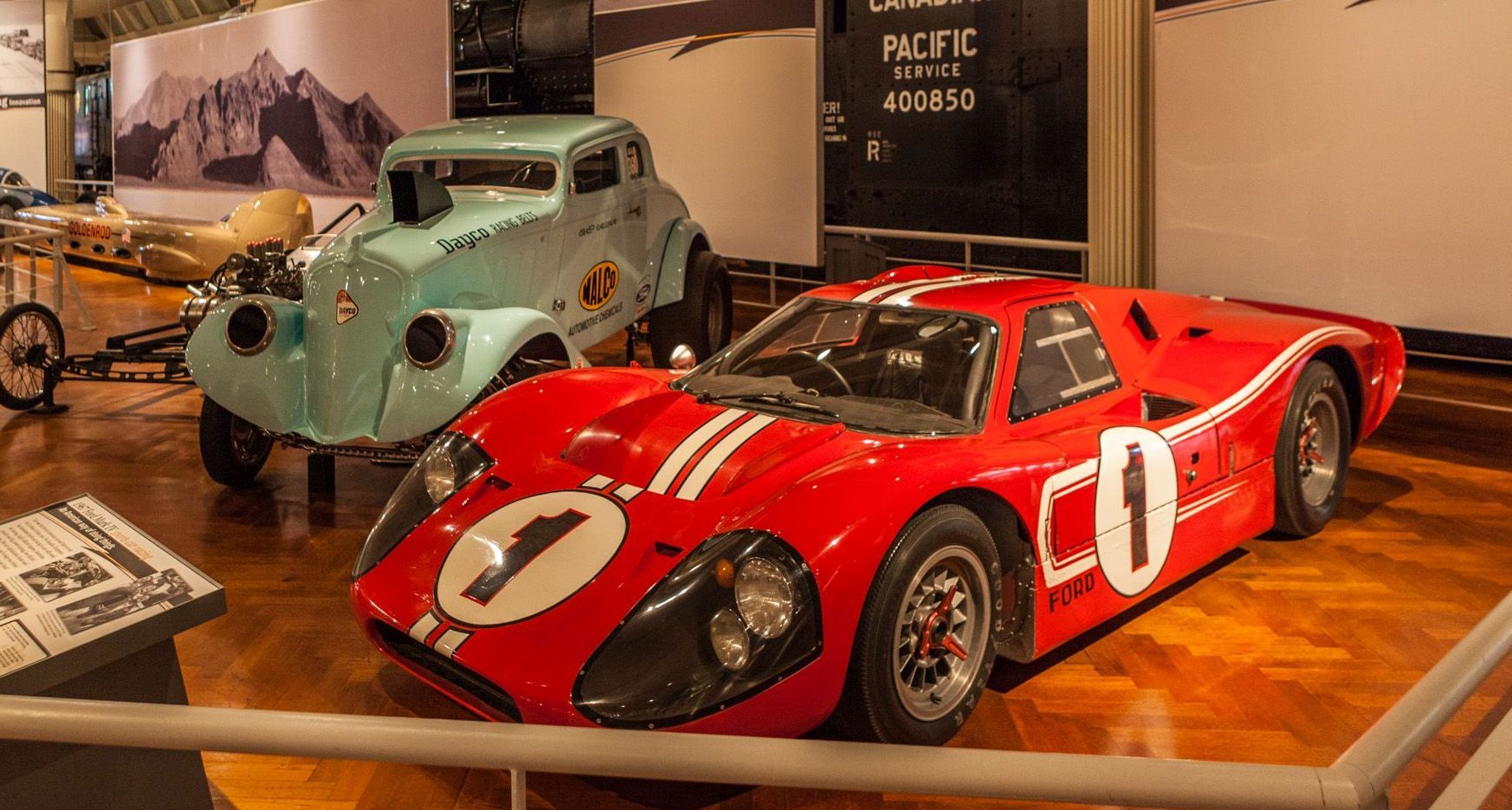 Motor City Mayhem!
Woodward
Saturday (August 18th) can only mean one thing….Woodward, the worlds biggest car cruise! This is a great opportunity soak in all of the cars and displays along Ford's Mustang Alley where you will have a reserved parking spot with Team Shelby.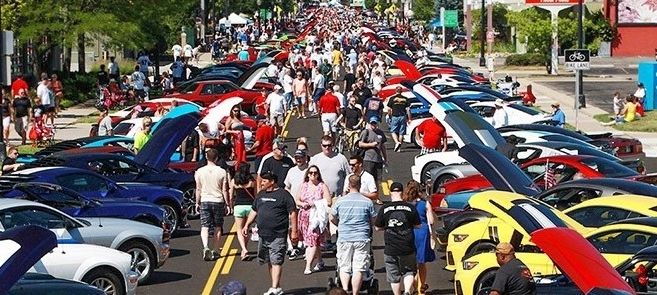 Mustang Memories
If you so choose (and you should) Team Shelby has been invited to MOCSEM's Mustang Memories car show at Ford world headquarters on Sunday (August 19th). You will be awed by the variety of cars, as well as vendors. There will be a special Team Shelby award for a lucky participant. You will have an opportunity to take a photo of your car in front of Ford world headquarters. Register for the show at http://www.mocsem.com/mustang_memories/mustang_memories_v2.php. 
The Team Shelby "Dearborn Invasion" may never happen again! Join this celebration of "all things Shelby" and make memories that last a lifetime.
Event requirements
Team Shelby members please insert your Team Shelby membership number. Non Team Shelby members will receive a one year membership after registration at this event.  For $20 bucks you can be wearing a official Dearborn Invasion tee shirt.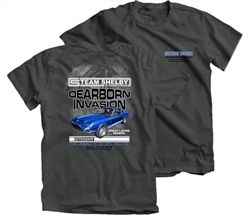 Henry Ford Museum
Dearborn, Michigan