About this event
We are pleased to announce that our 2018 NCC Annual Meeting will be held on Saturday, February 10th, at Pinstripes North Bethesda.
Pinstripes North Bethesda @ Pike & Rose
11920 Grand Park Ave
North Bethesda, MD 20852
(240) 630-3222
Join us for an incredible evening as we return to Maryland for our Annual Meeting and holiday celebration. This promises to be an exciting event for our chapter and any BMW enthusiast as we welcome two (2) outstanding BMW motorsport figures: Mike Renner and Bill Auberlen!
Each attendee will enjoy a cocktail reception, buffet dinner, and receive one drink ticket. Additional drinks can be purchased via a cash bar. All attendees will be entered to win great door prizes at night's end. 
Cocktail hour will begin at 7:00pm
Dinner to follow at 7:30pm
The annual meeting will commence at 8:30pm
IMPORTANT: This is the meeting at which the chapter Board members will be announced for the 2018 term. If you have not voted yet, please do so now: https://www.motorsportreg.com/index.cfm/event/survey/uidSurvey/0B42E6AC-DC9F-F834-8299515336564585
Guest Speakers: 
Mike Renner
Mike Renner is a professional driver for BMW and is responsible for corporate sales at the BMW Performance Center in Greer, South Carolina. Mike began racing in 1983 and has competed in a variety of classes, including GT, showroom stock, improved touring and sports racers over the past 27 years. He started instructing at the BMW Performance Center just after it opened in the fall of 1999. His list of trainees includes new drivers, racers, F.B.I. agents and Secret Service members who are assigned the task of presidential protection. Mike received international instructor certification in basic, advanced, advanced M vehicles, intensive, perfection, and racetrack. Included in Mike's duties as a driver for BMW is the opportunity to drive BMW racecars from their historic fleet.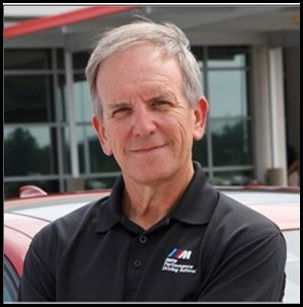 Bill Auberlen
Bill Auberlen is one of BMW's most prestigious drivers, having raced (and won) more BMW races than any other driver. He is widely considered the most successful driver in BMW's history. Auberlen's racing career started in IMSA GTU. He's won several world championships with Turner Motorsports, competed in the 24 Hours of LeMans, and helped elevate the BMW Motorsport's PTG team in Grand-Am GT and ALMS. 2017 was a banner year in IMSA GTLM for Auberlen and Team RLL, as they won four races, including the season finale at Petit LeMans. That marked Bill's 400th race with BMW and his 151st victory with ///M Power. Bill has won six professional racing championships, has the most poles and the second most wins ever of any driver in American sports car history.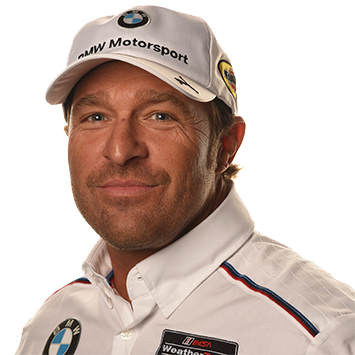 Pricing:
$65 January 7 - January 31
$70 February 1 - February 9
$80 Event Day (if not sold out)
**Walk-up attendees are highly discouraged since we will more than likely sell-out. Registration via MotorsportReg.com will be required either on-site or in advance.
***Due to our contractual obligations with the venue and the need to finalize the number of attendees, cancellations after February 3, 2018 will result in no refund.
Hotel:
The official NCC Annual Meeting hotel is below and only 0.5 miles away from Pinstripes. We have a block of 20 rooms, so either call or use the link provided to get the special rate:
Bethesda North Marriott Hotel and Conference Center
5701 Marinelli Road
Bethesda, MD 20852, US

Group rate: $94/night plus applicable tax
Parking: 50% discount on parking for 1 car per room per day.
Cut-off date: January 12, 2018
Online booking site: https://aws.passkey.com/e/49547320
Reservations Toll Free: 1-877-212-5752
Reservations Local Phone: 1-301-822-9200

Prizes:
Free ///M School at the BMW Performance Driving Center in Spartanburg, SC
Sponsors: BMW of Silver Spring, Radial Tire, BMW of Sterling
Pinstripes @ Pike & Rose
North Bethesda, MD
BMW CCA - National Capital Chapter - Social & Spectator