About this event
CLEAR BLUE SKY RALLY
October 20, 2018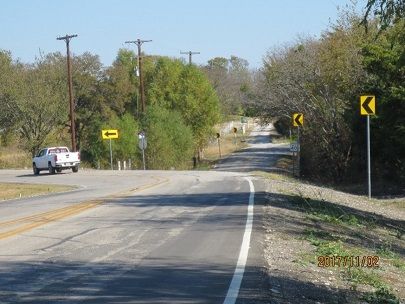 This road rally will show off some pretty roads in Collin and Grayson Counties.  We will visit the towns of Weston, Van Alstyne and Howe.  To keep you on your toes, there will be course-following tests, designed to see how well you can follow the rules.  All are carefully looped so you do not get lost if you err.  We will ask you questions about signs and landmarks that you see to determine if you have done the "traps" correctly.
Rally Day: Saturday, Oct 20, 2018
Starting Place:  Holiday Inn & Suites McKinney, 3220 Craig Dr., McKinney, TX 75070
Registration: 8:00am to 9:00 am on Rally Day
Novice meeting & Safety Briefing:  9:10am
Cars leave the start:  9:30 am plus your car number
Length: 125 miles (~6 hours)
Finish: El Fenix McKinney, 3450 S. Central Expressway (US 75), McKinney, TX 75070
Rally type: GTA (fun run).  A clipboard and pencil is all you need
Route: paved roads in Collin and Grayson Counties
Vehicles: Sports Cars, Family Cars, Classic Cars, Antiques, anything with 4 wheels that's street legal is OK in this Rally. Note: speed is not a factor.
At least two people (a driver and a navigator) are required in each car; contact

rally@texasscca.org

if you have a minor child (<18) in the car, as a form will need to be signed
Four classes: First-timer, Novice (3 rally trophies or less), General, and Master (this is an optional class: no trophies).
Rally entry fee: $25.00.  $5 discount for SCCA Members. You must pay with registration here. $5.00 late fee if not preregistered. 
Rally Master: Liz Witt.
The challenge of a Road Rally is to follow a prescribed course at legal speeds and to read signs and landmarks along the route to find answers to questions supplied by the organizers.  It is not a contest of speed or racing.
Registrants will be emailed the rally rules two weeks before the event. We encourage entrants to pre-register at least a few days in advance, to allow time to review the rules. To pre-register, page down and click on "Continue." The Rally Committee reserves the right to limit entries.
Texas Region SCCA (www.texasscca.org) is affiliated with the Sports Car Club of America (www.scca.org). With nearly 65,000 members, and with Regions all over the US, the club offers car related activities in a broad range of automotive events.
This is the fourth event in the 2018 Texas Region SCCA Championship RoadRally Series. This rally is sanctioned as a National Rally by SCCA, and is a part of the National SCCA RoadRally Championship. Sanction Number 2018-NG-41-04.
For more information on the RoadRally Series, visit www.texasscca.org/rally
Event requirements
There must be at least 2 people old enough to read in every rally car. The driver must have a valid driver's license and proof of insurance. The car must be in good mechanical condition. If one of the rally car occupants is a minor (under 18 years old), that person must have an SCCA "Minor Release" signed by a parent in the presence of either the rally registrar or a Notary Public. The form is available from rally@texasscca.org, or at registration.
McKinney TX & Collin County roads
McKinney, TX
SCCA - Texas Region - RoadRally
More events from this organizer