About this event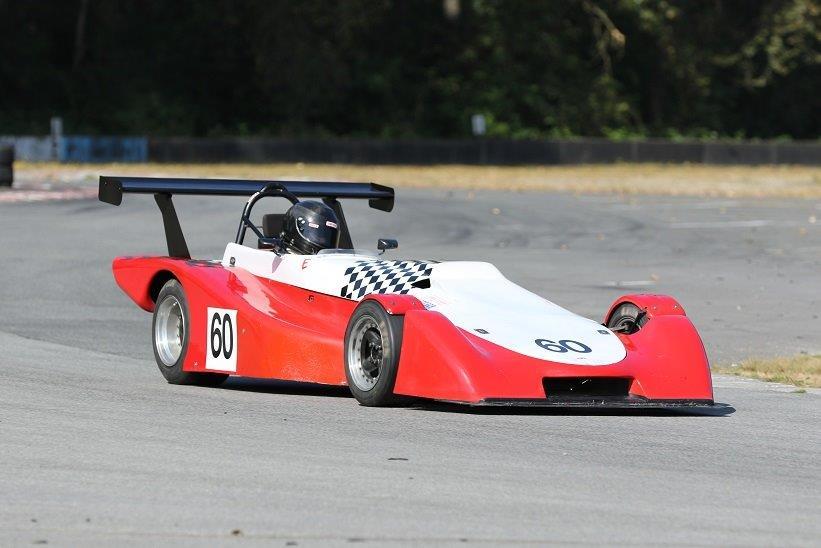 The Vintage Racing Club of British Columbia  is presenting a Test & Tune / Practice Day on Friday August 17. This is intended primarily for entrants to the 2018 BC Historic Motor Races, however other interested parties, including non-Vintage racing cars are welcome to participate. This is a great opportunity to get to know the layout of the track and to sort out any set-up requirements for your racing car!
Event requirements
The appropriate current CACC (or CACC-recognized equivalent) Race Licence, or Novice Race Licence, a valid Provincial or State Driver's Licence, and a valid Club Membership Card are required by all entrants.
Note: It is a requirement of our sanctioning bodies (ASN Canada through the CACC), that RESIDENTS of Canada (regardless of their citizenship) must have the relevant competition licence from the CACC or from another acceptable Canadian sanctioning body.
Each on track practice session will be 20 minutes long.
There will be two groups: (1) Open Wheel (Formula) racing cars / Sports Racing cars and (2) Closed Wheel racing cars. These two groups will run separately.
The grouping of cars for practice sessions may be adjusted according to the final number of entries received by group, car type and other factors such as potential speed differentials.
All provisions of the BCHMR Supplementary Regulations, including maximum sound level restrictions will also apply to this Practice Day. The Supplementary Regulations are available on the BCHMR event website at www.bchmr.ca
Note: The Entry Fee is CDN $135 payable at the gate by cash (our preference), cheque or credit card. Online payment will not be available for Practice Day.
Thank you for using the MotorsportReg.com online entry system for the BCHMR Test & Tune / Practice Day.:
If you already have a personal account on MotorsportReg.com, you can Enter below.
If you do not already have a personal MotorsportReg.com account, you must create one first.  After you have created your personal account and have logged in to MotorSportReg.com, click on "My Account" at the top right of the page. Ensure that your profile contains your club affiliation and competition license type. Then return to this page for this event and proceed to Enter below.
Note: If you have technical issues with your online entry on MotorsportReg.com, contact their Customer Support during normal business hours at (415) 462-5603 or by email.
You will receive an email confirmation of your entry automatically from the MotorsportReg.com system. If you have any questions about the Practice Day, please contact the BCHMR Event Chairman, Paul Haym by email at: phaym6@telus.net . 
Mission Raceway Park - Road Course
Mission, BC
Download track map
Watch a video tour/lap
Vintage Racing Club of BC