2017 OktoberFAST DE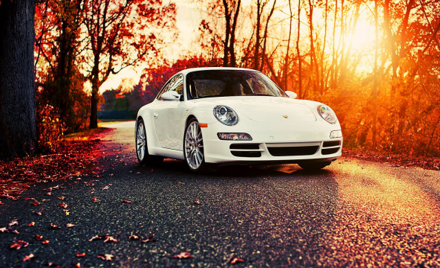 PCA - Rocky Mountain Region
Saturday, Oct 7 — Sunday, Oct 8, 2017
High Plains Raceway
,
Deer Trail

,

CO
Registration closed October 3, 2017 11:59 PM on October 3, 2017 11:59 PM MDT Registration ends October 3, 2017 11:59 PM on October 3, 2017 11:59 PM MDT Registration opens August 23, 2017 11:02 AM on August 23, 2017 11:02 AM MDT Registration runs from August 23, 2017 11:02 AM to October 3, 2017 11:59 PM
OktoberFAST DE
October 7th & 8th 2017
Fall is coming FAST and so is the OktoberFAST DE.  The cooler weather will be the perfect time to exercise your Porsche at High Plains Raceway.    This will be the last instructed RMR driving event of the year!  So register early.   This one gets sold out!
The weather should be great and there will be timed runs on Sunday.   This will be the only event of the season with timed runs.
Mo, at HPR, will be providing a German themed Octoberfest meal on Saturday in the pavilion at the track for an additional cost of $10.
The charity for this event is the David L. Bucknam Memorial Scholarship Fund, www.bucknam.org.  Dave Bucknam was a long time active member of RMR who was taken away from us way to early.  Dave was the Director of the Colorado Office of Active and Inactive Mines and had keen insight of the back country of Colorado.  Dave and his wife Susan used to put on amazing RMR tours where we would visit spectacular, but little known places in Colorado.  Of course, part of the tour would include a visit to mines in Colorado.  The Fund provides scholarships for college students with science majors who are interested in pursuing a career in mine reclamation/restoration.  Many scholarships have been awarded.  RMR has been a proud sponsor of the Fund over the years and this event will continue to share Dave's legacy to RMR and Colorado.  Donations may be given at the time of registration and/or Parade Laps will be available both days during the lunch break for a donation of $20 (or more!).  Please give generously!  Dave and Susan gave a lot to RMR and this is our way of thanking them for their long time service.
Pre-Techs will be held on September 27th, so be sure to put that date on your calendars.
This Event will be using Deferred Billing, if you are paying with a credit card it will not be charged until Tuesday, October 3.
Gates open at 7:00 AM Friday morning before the event and remain open until after the event ends on Sunday.
Registration opens at 7:00 AM Saturday and Sunday.
Mandatory all drivers' meeting at 8:00 AM,(each day) first time drivers' meeting following the drivers' meeting (each day).
Location:   High Plains Raceway, 17 miles east of Byers on US-36 (Deer Trail).
Event Registration fees:
                     Either day:        Each Driver:  $190.00
                     Both days:        Each Driver:   $300.00                         
Event Chairs:  Jim Thorburn, jthorburn@thorburnwalker.com & Tom Radow, tradow@bridgewestcpas.com  
Chief Driving Instructors:  ONLY THEY can answer any questions about registration confirmation, cars, run groups, instructor assignments, etc.
          Lead CDI - Chris Sulley, cjsulley@comcast.net
          Co-CDI's - Cecil Morris, cecilmorrisCDI@outlook.com and Dave Stribling,
          davestribling@prestigeimports.net. 
Registrar:  Donna Helberg, prettypacas@gmail.com