About this event
The 2018 Winter Celebration Party is ready to go!  This is an excellent opportunity for you to socialize with fellow BMW enthusiasts, celebrate the accomplishments our chapter has achieved during the last year, and learn about the many events your chapter has planned for the year.
Location information:
The party is February 24th at 6:00 PM, returning to Portland Brewing Company, where we held our NW BMW Motorfest event for 3 years.  With a great location, a selection of delectable food choices, excellent beer brewed on-site, and plenty of room for our members to enjoy the evening.  The Fireside Room will hold 46 people; if more choose to attend, we can take over the entire Taproom and accommodate up to 75 people.  Plus this year, your chapter will lower the cost of the dinner to $20 per person thru a generous subsidy!
Guest Speaker:
Your chapter is very fortunate and privileged to have Peter Gleeson as guest speaker!  As you remember from the August Roundel cover article, Peter has the most comprehensive collection of important and historical BMW cars and artifacts in the country.  His collection includes important race cars and the only BMW art car not owned by the BMW factory: a M1 Procar painted by Frank Stella.  He is also considered one of the most knowledgeable BMW historians in the country as well.  In 2016, Peter was named Master Collector of the Year by LeMay – America's Car Museum.  A selection of his cars were on display into 2017.  He is the newest BMW CCA Foundation Trustee as well.  Peter has a remarkable story to tell about how he overcame poverty in South London to become an owner of several mining companies around the world, and how he developed the passion to accumulate his collection of significant and historic cars.  This opportunity you don't want to miss!  Check out this website for more info and pictures: http://egarage.com/current-interests/gleeson-collection/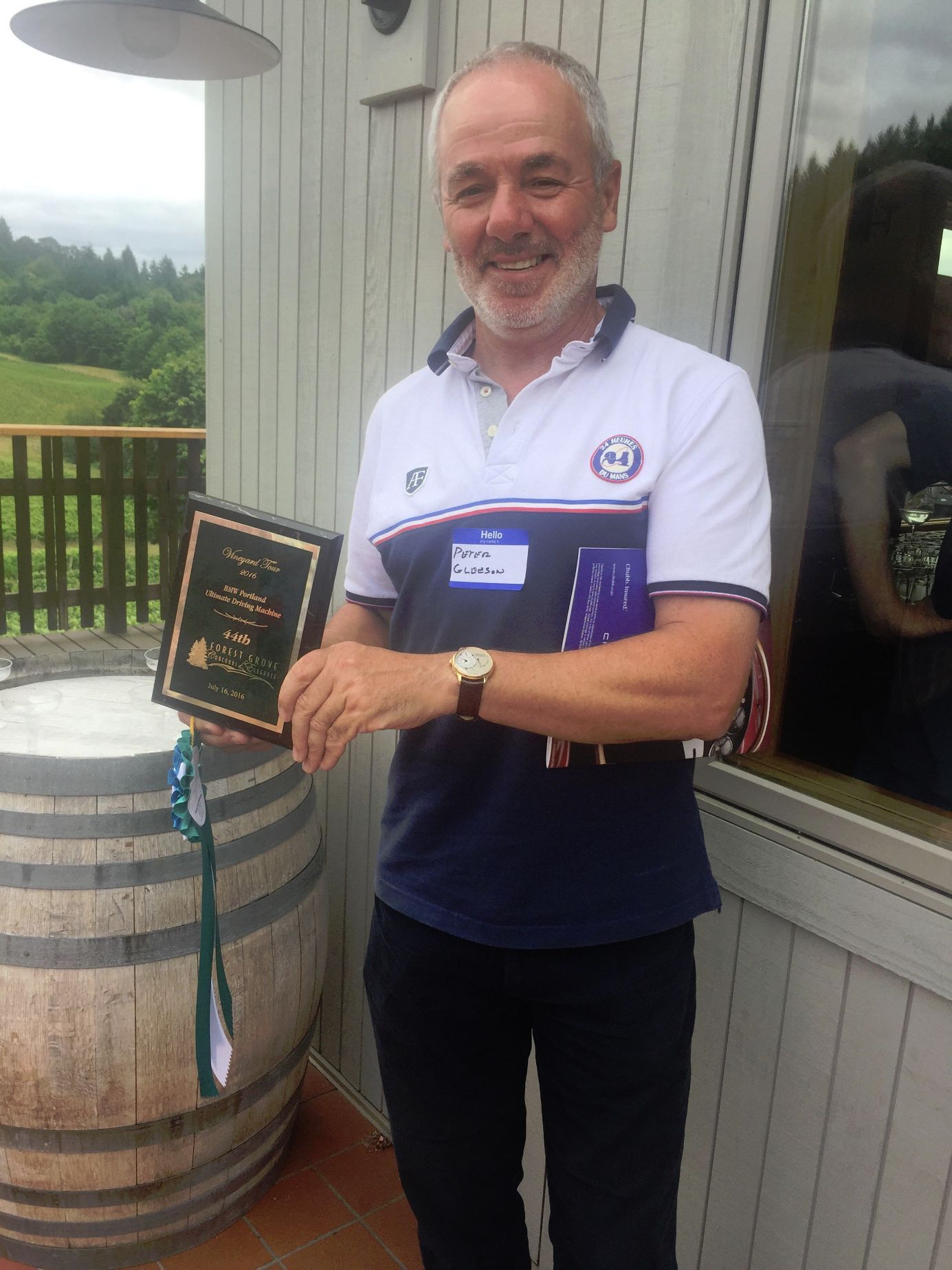 Time:
6:00 PM
Cost:
$20 per person
Location:
Portland Brewing Company
2730 NW 31st Avenue
Portland, OR 97210
 
 
 
Cerulean Skies Winery
Portland, Oregon
More events from this organizer