About this event
Location: RM Motorsports - 29165 Wall Street, Wixom, MI 48393
11:00am - 4:00pm
Join RM Motorsports for a day of cars and camaraderie while supporting the Spirit of Alexandria Foundation, created to carry on the legacy of Alexandria Bennett, a little girl whose passion for nature and generosity was evident to everyone around her. All proceeds will go directly to Connecting Children to Nature through programs at the Howell Nature Center.
Classic Collector Cars, High Performance, Hot Rods & Race Cars
We would love to have you show your vehicle and be part of this inaugural show held at RM Motorsports, a premiere Race Preparation & Restoration company. From Ferrari to Mustang, Lola to Panoz, Formula 5000 to Formula 1, CanAm to Modern IMSA cars, RM prides itself in preparing every racecar to take its owner to the podium. The same attention to detail is taken on all street cars, whether you want new shocks installed or a ground up restoration on your Cobra, Jaguar or GTO.
The heart of RM has supported the Spirit of Alexandria Foundation since its inception in 2006. They have helped to keep the legacy of Alexandria Bennett alive, the daughter of owners Leah and Craig Bennett.
Parking
Parking spaces will be assigned upon completed registration. Exclusive parking spots are reserved for sponsorship registration. Sponsorships (TransAM/2 car spots or Formula 1/4 car spots) receive exclusive parking spots as well as name or logo included on advertisements and social media.
BBQ & Dessert/Coffee Food Trucks

DJ will be playing music, talking to car owners and announcing raffle & People's Choice Winner.
50/50 Raffle - $20 per arm's length of tickets
Tickets available for purchase at Event.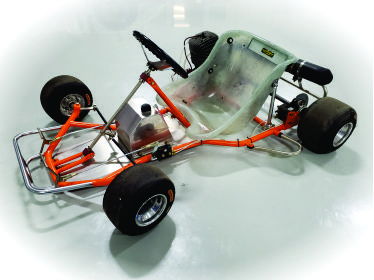 52-Card Raffle - $100 per card - Vintage GoKart with a 100cc Comet Engine
$100 per card - Tickets available for purchase at Event.
Must be present to win.
People's Choice Award
All cars entered will be entered into People's Choice. Each car entered will be assigned a number upon registering and provided the number when arriving at car show. Winner and Runner up will receive a unique trophy commemorating the 1st Annual Car Show